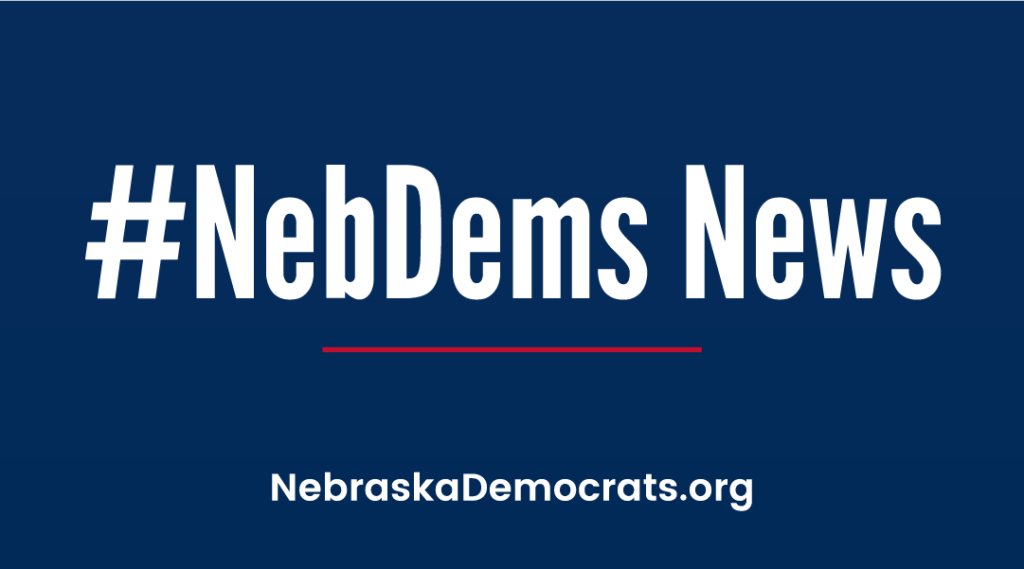 Last week in this space, we detailed how Nebraska Gov. Pete Ricketts got taken down for fighting against vaccine mandates by Fox News' Chris Wallace — who noted that Nebraska's school system actually requires students to be vaccinated against a series of diseases, wondering aloud why Ricketts appeared to be fine with those requirements but not a mandate for the COVID-19 shots.

Later in that same interview, Ricketts uttered an imbecilic statement that mandating masks for school kids is not necessary because "children are no more at risk for the coronavirus than they are the ordinary flu." That statement got his knuckles deservedly rapped this week by the Omaha World-Herald editorial board:
Gov. (Not Really a Doctor) Ricketts cited federal estimates for U.S. pediatric influenza deaths during the 2018-19 and 2019-20 flu seasons — 477 and 434, respectively — to an estimated 385 who had died from COVID-19 through Aug. 21. Less than a month later, that figure has topped 520, with pediatric COVID hospitalizations rising and a quarter of the year left.
Real doctors at the University of Nebraska Medical Center offered another perspective.
CDC data indicate children are about four times more likely to be hospitalized with COVID-19 than they are with the flu, Dr. Kari Simonsen, chairwoman of UNMC's pediatrics department, told The World-Herald's Julie Anderson. Typically, about 46,000 children a year nationwide are hospitalized with the flu. More than 200,000 were hospitalized with COVID-19 through May, before the delta surge.

Trust real Nebraska doctors. Protect children.

Comparing COVID to the flu at any level gives fuel to misinformed deniers and inhibits our ability to return to normal life and rebuild our economy by putting this scourge behind us.
And Republican governors like Ricketts, Ron DeSantis of Florida and Greg Abbott of Texas are only prolonging that scourge to gain political points with their base.
***
The special legislative session on redistricting continues.
Redistricting happens every 10 years after the census and is meant to even out the populations of Nebraska's three congressional districts, 49 legislative districts, six Supreme Court districts, eight University of Nebraska Board of Regents districts, State Board of Education districts and five Public Service Commission districts.
For more information and to see how to let lawmakers know we want FAIR maps, see the Redistricting 2021 page on our website.
***
Sign up now for the Midwest Rural Conference on Oct. 2, where we have three great speakers on three amazing topics. The event is hosted by the NDP's Agricultural and Rural Council.
There sessions
1) The Politics, Myths, and Realities of Rural School Consolidation: Paul Theobald 2) Breaking Through: Rural Healthcare and the ACA: Cynthia Nunlaey 3) 30 x 30, The Actual Plan vs the Republican Disinformation Machine: John Hansen.
***
Our Morrison-Exon event, which is our annual fundraiser and where we celebrate the volunteers and party leaders who build and grow the Nebraska Democratic Party, is Nov. 13.
Get tickets to the Morrison-Exon event here.
***
Our series of training for campaigns, led by state Sen. Carol Blood, continues.
Sign up for the next session this Sunday, Sept. 26: Logical Fallacies — How false statements are used to distort issues in political debates and campaigns.
***
Sign up for our next Block Captain training on Sunday, Oct. 17.
To find out more about the Block Captain program, click here.
***
OK all you political brainiacs, sign up here for NDP's trivia night! Five rounds of trivia questions ranging from current politics, past politics, Nebraska history and so much more. Grab your team of six, or if you are solo, we will match you with other solo players.
Nov. 7, 2021: 6:30 p.m. to 8:30 p.m. CT. Via Zoom
***
Help build the NDP and become a Monthly Donor!
You can help us help Dems win!

***
Join one of our Welcome-to-the-Party calls! We are excited to cover topics such as voter registration and redistricting. We also will be giving our caucuses and councils the floor to talk about their goals and how you can get involved.
The next call is Oct. 5 and will feature the NDP's Veterans and Military Families Council..
If you have suggestions for topics to cover, please email [email protected].
***
Get your Biden and NDP swag at the NDP/Shirts 101 store!
The store now features some terrific Jomaha/Blue Dot swag!
***
We leave you this week with a rendering by Pat Begley on people taking animal de-wormer to fight COVID.
–By Kevin O'Hanlon/NDP Communications Director
NOTE: If you'd like to receive #NebDems News via email, just let us know by sending a note to: [email protected]
###

IMPORTANT DATES

Sept. 26: Campaign Training: Logical Fallacies

Oct. 2: Midwest Rural Conference

Oct. 3: SCC meeting

Oct. 5: Welcome to the Party Call — Veterans and Military Families Council

Oct. 17: Block Captain Training

Oct. 23: Scottsbluff Meet & Greet with Sen. Blood and NDP Chair Jane Kleeb
Nov 2: Welcome to the Party — Secular Council

Nov. 7: NDP Trivia

Nov. 13: Morrison-Exon event

Nov. 21: Welcome to the Party — Interfaith Council