The Nebraska Democratic Party is made up of volunteers and staff to elect Democrats across our state.
Read all about our party structure, including the State Central Committee,  Party Platform and other guiding documents.
To reach any party official, call (402) 434-2180 or send an email to: info@nebraskademocrats.org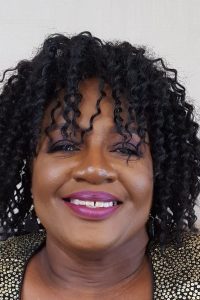 Pastor Janet Goodman Banks
Second Vice Chair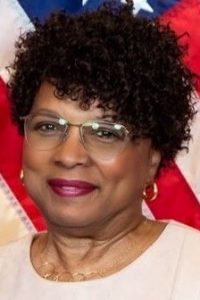 Charlene Ligon
Committeewoman and DNC Member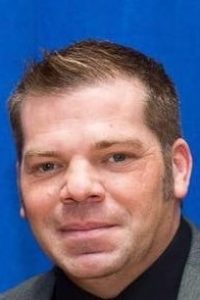 Ron Kaminski
Committeeman and DNC Member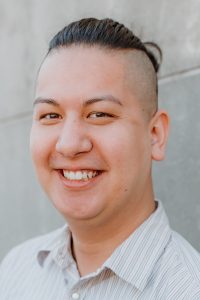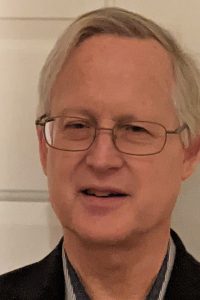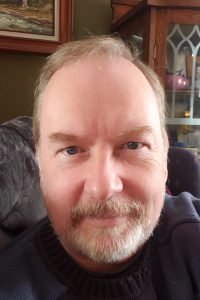 Richard Register
At-Large Member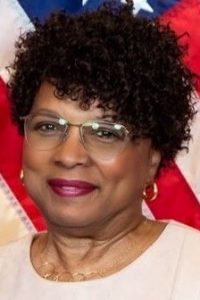 Charlene Ligon
Finance Committee CHair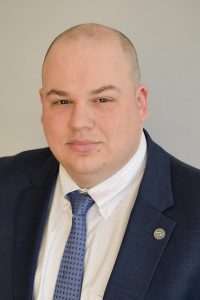 Sean Flowerday
At-Large Member
Roger Morgan
Agricultural and Rural Chair
Precious McKesson
Black Caucus Chair
Sen. Carol Blood
Candidate Services
Gina Frank
CLIMATE Council Chair
Bud Pettigrew
Chair of Chairs
Adrian Sanchez
Democrats Experiencing Disabilities Caucus Chair
Brodey Weber
Interfaith Chair
Dulce Sherman
Latinx Caucus Chair
Kevin Cass
Mayor's Appointee
Colette Yellow Robe
Native Caucus Chair
Emma Craig
Nebraska Young Democrats President
Rachele Walter
SECULAR DEMOCRATS Chair
Sarah Cohen Walker
Stonewall Democrats Chair
James Harrold
Veterans and Military Families Chair
Sharlette Schwenninger
Women's Caucus Chair
C.J. King
Working Families Chair
Shirl Mora James
Platform and Resolutions Committee Chair
Trevor Fitzgerald
Rules Committee Chair
Stephanie Matejka
State Convention Committee Chair
Roger Morgan
Nominating Committee Chair
Hannah Wroblewski
Technology Committee Chair
Dulce Sherman
Audit and Review Committee Chair
Jonathan Petersen
Finance Committee Co-Chair
Trevor Fitzgerald
DSP Special Committee Chair
Jason Valandra
Archives and Historical Preservation Committee
County parties across our state play a vital role in activating and strengthening the base of the Nebraska Democratic Party. Becoming a member of your county party is a great way to get involved on a local level, and advocate for Democratic candidates and values in your community.
If you have questions, please contact us at info@nebraskademocrats.org or 402-434-2180. The Nebraska Democratic Party is eager to provide any information or support to individuals looking to activate the Democratic Party in their area.


Call (402) 434-2180 or email us at info@nebraskademocrats.org for their contact information
Adams County
Kathy Jensen
Antelope County
TBD
Arthur County
TBD
Banner County
TBD
Blaine County
Conrad Zutavern
Boone County
David Roan 

Box Butte County
Ashley Miller
Boyd County
Marlo Johnson

Brown County
TBD
Buffalo County
Caleb Roher
Burt County
TBD

Butler County
Christopher Navrkal

Cass County
Mark Minchow

Cedar County
TBD
Chase County
Janice Coone
Cherry County
Bud Pettigrew
Cheyenne County
Clara Benisek

Clay County
Jerry Johnson

Colfax County
Gregory Vacha

Cuming County
Candra Guenther

Custer County
Zachary Dady
Dakota County
Delmer Adam
Dawes County
Roger Wess
Dawson County
Ann Trullinger

Deuel County
TBD
Dixon County
Susan Richards
Dodge County
Mervin Peck
Douglas County
C.J. King

Dundee County
TBD
Fillmore County
Mark Metcalf

Franklin County
Janice Hobb
Frontier County
TBD
Furnas County
Catherine Schievelbein
Gage County
Donald Schuller
Garden County
TBD
Garfield County
TBD
Gosper County
Sharlette Schwenninger
Grant County
TBD
Greeley County
TBD
Hall County
Peggy Pap
Hamilton County
Carole Denton
Harlan County
TBD
Hayes County
TBD
Hitchcock County
TBD
Holt County
Julie Becker Owens

Hooker County
Drew Folk
Howard County
Carol Leth
Jefferson County
TBD
Johnson County
Ron Oates

Kearney County
TBD
Keith County
Ann Klein
Keya Paha County
TBD
Kimball County
TBD
Knox County
TBD
Lancaster County
Janet Chung

Lincoln County
Terry Sigler

Logan County
TBD
Loup County
TBD
Madison County
Pete Rizzo

McPherson County
TBD
Merrick County
Jason Buss
Morrill County
TBD
Nance County
Allen Chlopek
Nemaha County
Janet Kirkendall

Nuckolls County
TBD
Otoe County
Wendy Abdulai
Pawnee County
Jennifer Stehlik Ladman

Perkins County
Robin Quinn
Phelps County
Elena Olson King

Pierce County
Paul Theobald
Platte County
Tom Havelka
Polk County
TBD
Red Willow County
Gary Power
Richardson County
Vicky Bangert
Rock County
TBD
Saline County
Philip Deevy
Sarpy County
Charlene Ligon

Saunders County
Jennifer Norris
Scotts Bluff County
Marci Docekal
Seward County
Jessica Manley

Sheridan County
Becky Potmesil

Sherman County
TBD
Sioux County
Nancy Kile
Stanton County
TBD

Thayer County
Linda Hudson
Thomas County
TBD
Thurston County
Danelle Smith
Valley County
TBD
Washington County
Jo-el Chiles
Wayne County
Kristine Kinzie
Webster County
TBD
Wheeler County
TBD
York County
Ryan (David) Robotham