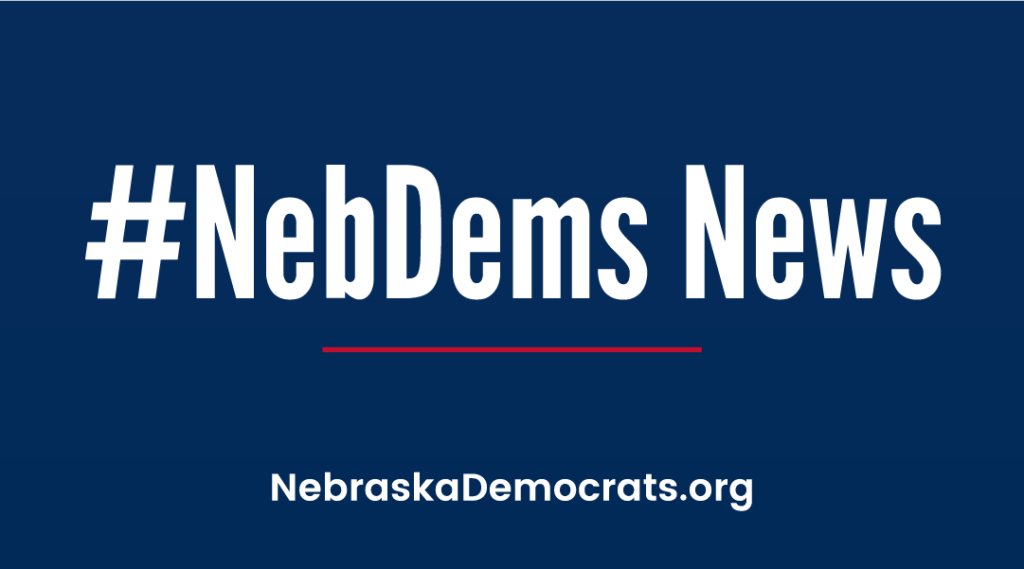 Mass shootings have become so common in the United States (according to Education Week, there have been at least 27 shootings at schools or on school property alone in the first five months of 2022) that it's difficult to comprehend.
And on Tuesday, a lone gunman entered a school — again — and killed young students and teachers.
The 18-year-old male, wearing body armor and armed with a handgun, AR-15 and high capacity magazines, killed at least 19 children and two adults at Robb Elementary in Uvalde, Texas. It was the deadliest elementary school shooting since the one at Sandy Hook in December 2012, when a gunman killed 26 people, including 20 children.
The DNC's Jaime Harrison and the NDP's Jane Kleeb issued statements — as did many others — on the horrific attack and implored Congress to do something.
Meanwhile the GOP lawmakers who have refused to enact legislation to help prevent such attacks issue platitudes and their usual "thoughts and prayers" — again — in hopes that the dust will settle and the indignance and horror will abate.
Problem is, they seldom have time to before the next shooting.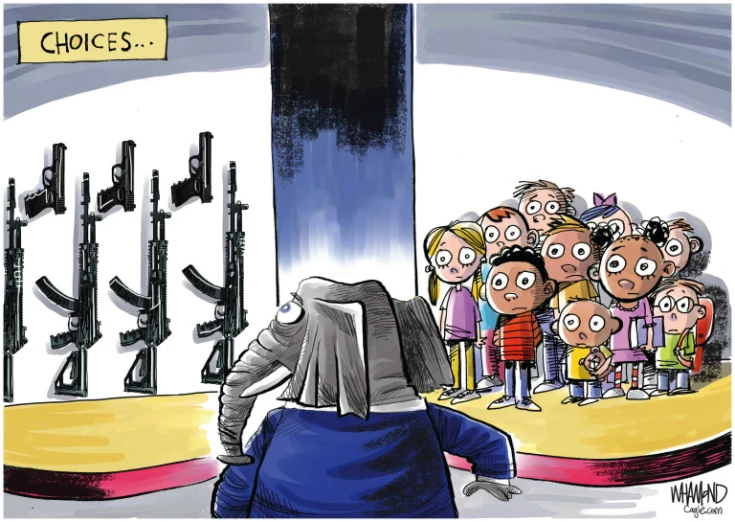 ***
Political trailblazer Helen Boosalis is the inspiration for the NDP Women's Caucus scholarships to benefit women students. The Inspiring Women Scholarship, established in 2009 following Boosalis' death, will be awarded to three women; one from each congressional district in Nebraska. Beginning in 2021, the NDWC has added an additional $500 scholarship for Democratic women who are non-traditional students.
The former Lincoln mayor and gubernatorial candidate was an inspiration to Nebraska Women. The Nebraska Democratic Women's Caucus (NDWC) wanted to find a way to honor her while encouraging tomorrow's female political leaders and established $500 scholarships awarded to Nebraska Democratic women who are active in their communities and progressive politics.
READ MORE AND MAKE A NOMINATION.
***
Get tickets and tables now for our June 25th Salute to Senators at Lincoln's Children's Zoo.
***
We still have work to do! There is a special election June 28 in CD1 to pick a candidate to fill out the rest term of former Rep. Jeff Fortenberry, who resigned after being found guilty of lying to the FBI about illegal donations to his campaign. Please support Sen. Patty Pansing Brooks in her bid to win the seat.
***
Join the Democratic Congressional Campaign Committee for a series of CD2 Volunteer Leader Training workshops! We will learn the fundamentals of how to become a volunteer leader, conduct in-person voter registration activities, and the best practices of our Direct Voter Contact operations as part of our organizing plan for NE-02.
The NDP, Douglas County Democrats and Sarpy County Democrats are helping sponsor the events.
The next session is July 7. Sign up here.

***
Check out our list of of our great Democratic candidates for the Nov. 8 general election!
***
June 18: Join Sen. Carol Blood for another great NPD training! Subject: What to do after the Primary Election.
***
If you want to keep up on NDP happenings and get our weekly blog as well as our daily News Clips and Talking Points, just send an email to kevin@nebraskademocrats.org
***
Register now for the 51st Annual National Federation of Democratic Women Convention, which will be held via ZOOM! Early Bird registration is open now.
***
Help build the NDP and become a Monthly Donor to help us help Dems win in 2022 and beyond! We need your help!
***
Join us on a Welcome-to-the-Party call!! We cover topics such as voter registration and redistricting.
The next call is May 31 Sign up here.
If you have suggestions for topics to cover, please email gina@nebraskademocrats.org.
***
Get your NDP swag at the NDP/Shirts 101 store! There are lots of designs from which to choose.
***
We leave you this week with a rendering by Pat Bagley.
–By Kevin O'Hanlon/NDP Communications Director
NOTE: If you'd like to receive #NebDems News via email, just let us know by sending a note to: info@nebraskademocrats.org
###

IMPORTANT DATES
June 6: Dave Pantos for Douglas County Attorney campaign headquarters open house
June 10-11: The National Federation of Democratic Women 51st Annual Convention via Zoom
June 18: Omaha Branch NAACP Juneteenth parade
June 18: Join Senator Blood for another great NPD training! Subject: What to do after the Primary Election.
June 25: Salute to State Senators
June 28: CD1 Special Election
July 1: Deadline for application to the NDP Women's Caucus for the Helen Boosalis Scholarship
July 7: CD2 team event
Aug. 6: NDP Yard Sign Drive-Thru in Grand Island
Aug. 6: NDP Yard Sign Drive-Thru in Lincoln