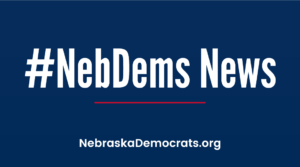 In case you missed it, President Trump held a news conference Tuesday in the White House Rose Garden, ostensibly to announce new measures punishing China for its oppression of Hong Kong.
Those who sat through the 63 minutes of incoherent rambling are lucky if they were not stricken with a brain aneurysm.
We'll let The New York Times' Peter Baker explain.
What followed instead was an hour of presidential stream of consciousness as Mr. Trump drifted seemingly at random from one topic to another, often in the same run-on sentence. Even for a president who rarely sticks to the script and wanders from thought to thought, it was one of the most rambling performances of his presidency.

He weighed in on China and the coronavirus and the Paris climate change accord and crumbling highways. And then China again and military spending and then China again and then the coronavirus again. And the economy and energy taxes and trade with Europe and illegal immigration and his friendship with Mexico's president. And the coronavirus again and then immigration again and crime in Chicago and the death penalty and back to climate change and education and historical statues. And more.

"We could go on for days," he said at one point, and it sounded plausible.

Even for those who follow Mr. Trump regularly and understand his shorthand, it became challenging to follow his train of thought.
We're down to 109 days until the election, folks. Let's hope we make it.
***
NDP Chair Jane Kleeb on Friday praised the senior staff members leading Nebraska's team for Vice President Joe Biden as he looks to reclaim Nebraska's "Blue Dot" — Congressional District 2 — in the upcoming presidential election.
"We knew Biden's team was serious about turning Omaha into a "Biden Blue Dot" when this senior leadership team was being built, and the party is proud to work shoulder-to-shoulder with them this cycle." Chair Kleeb said.
The Biden senior leadership staff members include: Rachel Caine, state director; Precious McKesson, political director; and Avi Small, press secretary.

***
The NDP has started a series of Welcome to the Party online events geared to new voters. We will answer all your questions about voting and how to get involved. You can type your questions in the chat or ask them live. Our special guest next week will be Jane Kleeb and we will discuss party structure and how to get involved.
***
The independent, non-partisan Cook Political Report changed their forecast of the NE 2nd District Congressional Race from "Lean Republican" to "Toss Up." The Cook Political Report analyzes elections and campaigns for the U.S. House of Representatives and other political races. This follows news that Democrat Kara Eastman outraised Rep. Don Bacon by $200,000 last quarter and is leading Bacon 50-49 in a new internal poll.
"This campaign has real momentum. We've built an organization powered by small-dollar donations that is directly taking on Bacon's corporate donors-first agenda," Eastman said. "Nebraskans are tired of having someone who voted 'hell yes' to eliminate healthcare coverage be their representative in Congress and we're proud to represent the change voters are looking for: a representative who cares more about people than corporate donors or partisan politics."
***
The NDP is hosting Yard Sign Drive-Thru Parties to distribute yard signs for Vice President Joe Biden and our strong Nebraska candidates. You can simply drive up and we will place the signs you want in your car. The drive-thru part of the event is meant to keep you and volunteers safe during the pandemic.
We welcome donations for the yard signs! 🙂
Voters can also complete an application to vote by mail, register to vote and get a bag filled with candidate lit. We will even have bumper stickers.
Come get your yard signs to show support for Dems!
You can volunteer here to help at any of the events.
Questions? Email [email protected]
***
We leave you this week with a rendering by Mike Luckovich on Trump's undermining Dr. Anthony Fauci, the top advisor to the White House on the coronavirus pandemic.
–By Kevin O'Hanlon/NDP Communications Director
NOTE: If you'd like to receive #NebDems News via email, just let us know by sending a note to: [email protected]
###

IMPORTANT DATES
NOTE: All of the NDP's in-person events have been postponed until further notice. Check our Facebook page and website for updates. If you had planned to attend any non-NDP events, we urge you to check with the organizers on the status.
July 18-19: Congressional District and SCC Meetings
July 21: Welcome to the Party Call With Jane Kleeb
July 25: Omaha: Biden + Nebraska Candidate Yard Sign Drive-Thru Party

July 25: Papillion: Biden + Nebraska Candidate Yard Sign Drive-Thru Party

July 26: Lincoln: Biden + Nebraska Candidate Yard Sign Drive-Thru Party

July 26: Wayne: Biden + Nebraska Candidate Yard Sign Drive-Thru Party