Sen. Deb Fischer voted to confirm Betsy DeVos as Secretary of Education — even though Nebraskans were against it. Now DeVos is making it harder for students to pay for their education. While Democrats are fighting for accessible and affordable education for all, DeVos has repeatedly taken the side of predatory for-profit schools and made it more difficult for students to pay back their loans.
As students head back to school, here's a look at some of the steps DeVos has taken against student borrowers:
— Betsy DeVos announced plans to eliminate the gainful employment rule, which was enacted to ensure for-profit schools give students the skills they need to obtain good-paying jobs.
— Betsy DeVos issued a proposal that would cut billions of dollars in debt relief for defrauded students.
— Betsy DeVos withdrew guidance aimed at improving the contracting process for student loan servicers.
— Betsy DeVos proposed putting student loans on debit cards to oversee and potentially control their usage.
Meanwhile, Americans everywhere are struggling to pay off their student loans: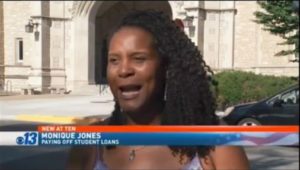 "How do you financially think I'm going to be able to do that, pay rent, pay for food, pay for gas?"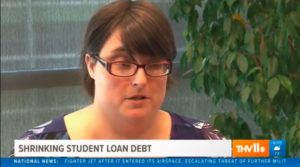 "Our income and such is such that we are still living paycheck to paycheck."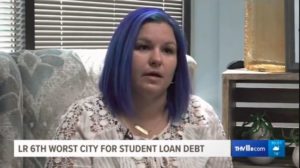 "I think that it's what came after and the payback process that has just been a nightmare. They make it impossible to pay back."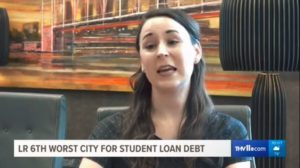 "The only loans available to me as a graduate student were all unsubsidized, meaning that while I was in school, before I even had a job for any chance of paying back the loans, interest was already accruing."