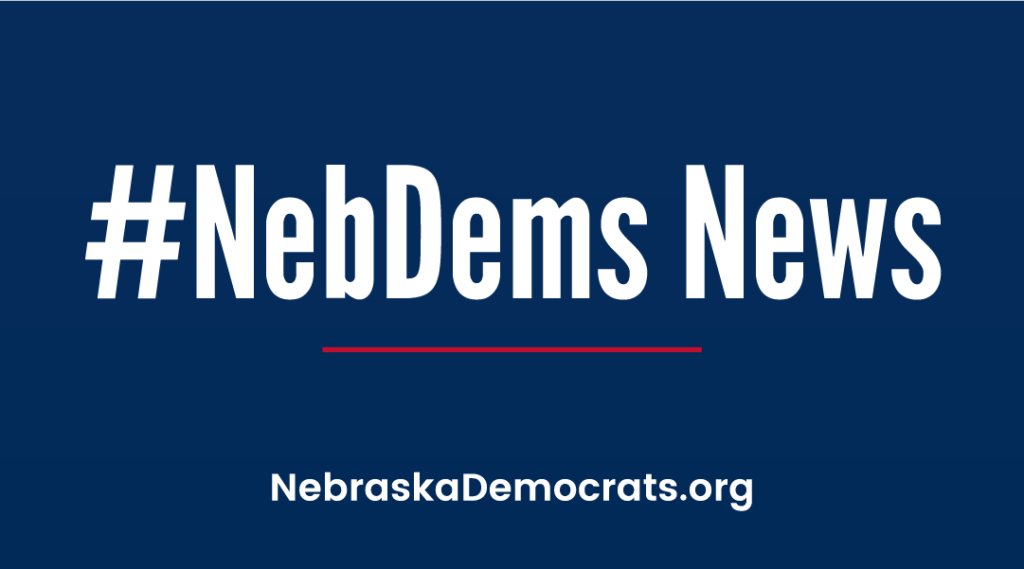 When you're a kid, it's easy to think that all members of Congress must be pretty smart folks.
But as you grow older, it becomes apparent that is not always the case.
And when you look at Nebraska's GOP congressional contingent, it's painfully obvious that such widespread intelligence, just like the Easter Bunny, is a myth.
Witness a recent appearance by GOP Rep. Don Bacon with MSNBC's Hallie Jackson. Bacon tried to assert — after putting millions of American workers, seniors and small business owners in harm's way by voting against the historically bipartisan debt ceiling — that he did so because the Build Back Better plan being touted by President Biden would be too expensive.
Jackson called out Bacon for falsely claiming the legislation would "remove the debt ceiling" and "allow for future spending." As Jackson pointed out, raising the debt ceiling actually "pays the bills already spent during the Trump administration."
Jackson: I know you voted 'no' on the House bill to suspend the debt ceiling. I mean, Janet Yellen said this could be catastrophic. Are you really willing as a Republican to allow that to happen?
Bacon: I am not going to vote on the bill that they put on the floor. They removed the debt ceiling till December '22.
Jackson: They suspended the limit.
Bacon: They suspended it, right? So it essentially allows for the 3.5 or 4.3 trillion dollar bill.
Jackson: But that's not — it is past spending, you know that.
Bacon: Well —
Jackson: Debt ceiling deals with past spending.
Bacon: It is going to be allowing for future spending. That's what it's going to allow to do.
Jackson: It pays the bills already spent during the Trump administration. I mean that's what it does.
As ProPublica recently trumpeted: "Donald Trump Built a National Debt So Big (Even Before the Pandemic) That It'll Weigh Down the Economy for Years."
Bacon should really read more.
***
You are invited to watch the Democratic National Committee meeting tomorrow, Saturday, Oct. 9 at 10 a.m. CT/9 a.m. MT. NDP Chair Jane Kleeb, Vice Chair Spencer Danner, National Committeewoman Charlene Ligon, National Committeeman Ron Kaminski and Executive Director Jim Rogers will be part of the meeting.
***
Precious McKesson, who was the NDP's finance director and a 2020 presidential elector, is headed to the White House as a presidential appointee to the Department of Education.
The NDP is hosting a public celebration in her honor on Oct. 22 in Omaha.
"Precious is a transformational leader. She will bring the same energy, excitement, and commitment to the people with her new position at the Department of Education," said NDP Chair Kleeb. "It is a huge honor to be a presidential appointee and she will live up to that responsibility every single day."
***
There are several events Oct. 11 in Lincoln to celebrate Indigenous Peoples Day.
This will include the dedication of a sculpture of Dr. Susan La Flesche Picotte, a member of Nebraska's Omaha Tribe who was the first Native American physician in the United States.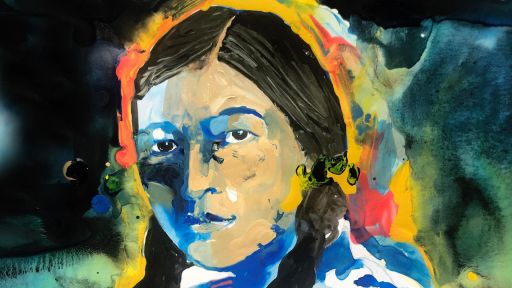 ***
The NDP's Agricultural and Rural Council hosted the 2021 Midwest Rural Conference. There were three great speakers:
The Politics, Myths, and Realities of Rural School Consolidation: Paul Theobald
Breaking Through: Rural Healthcare and the ACA: Cynthia Nunlaey
30 x 30, The Actual Plan vs the Republican Disinformation Machine: John Hansen
***
Our Morrison-Exon event, which is our annual fundraiser and where we celebrate the volunteers and party leaders who build and grow the Nebraska Democratic Party, is Nov. 13.
Get tickets to the Morrison-Exon event here.
***
Our series of training for campaigns, led by state Sen. Carol Blood, continues.
The next session is Oct. 24: Keeping Your Campaign Momentum Going.
***
Sign up for our next Block Captain training on Sunday, Oct. 17.
To find out more about the Block Captain program, click here.
***
OK all you political brainiacs, sign up here for NDP's trivia night! Five rounds of trivia questions ranging from current politics, past politics, Nebraska history and so much more. Grab your team of six, or if you are solo, we will match you with other solo players.
Nov. 7, 2021: 6:30 p.m. to 8:30 p.m. CT. Via Zoom
***
Help build the NDP and become a Monthly Donor!
You can help us help Dems win!

***
Join us on a Welcome-to-the-Party cal!! We are excited to cover topics such as voter registration and redistricting. We also will be giving our caucuses and councils the floor to talk about their goals and how you can get involved.
The next call is Oct. 19, and you can sign up here.
If you have suggestions for topics to cover, please email [email protected].
***
Get your Biden and NDP swag at the NDP/Shirts 101 store!
The store now features some terrific Jomaha/Blue Dot swag!
***
We leave you this week with a rendering by Mike Luckovich.


–By Kevin O'Hanlon/NDP Communications Director
NOTE: If you'd like to receive #NebDems News via email, just let us know by sending a note to: [email protected]
###

IMPORTANT DATES
Oct. 11: Indigenous Peoples' Day events in Lincoln

Oct. 12: Jane Raybould for Legislature Campaign Kickoff
Oct. 17: Block Captain Training
Oct. 22: Omaha reception for White House appointee Precious McKesson
Oct. 23: Scottsbluff Meet & Greet with Senator Blood and Chair Kleeb

Nov 2: Welcome to the Party — Secular Council

Nov. 7: NDP Trivia

Nov. 13: Morrison-Exon event

Nov. 21: Welcome to the Party — Interfaith Council