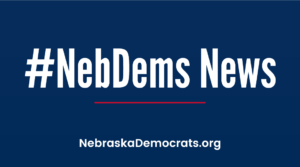 In the whirl of news this past week, you might have missed this:
Donald Trump inaccurately claimed that the Spanish Flu pandemic of 1918 ended WWII — a conflict that did not begin until two decades later.
But enough about that. We must cut Mr. Trump some slack, as George Conway, husband of White House aide Kellyanne Conway, reminded us in a touching op-ed piece this week in the Washington Post, entitled: "I (still) believe the president, and in the president."
Some excerpts:
I believe the president Made America Great Again. I believe we need him reelected to Make America Great Again Again.
I believe Joe Biden is "Sleepy" and "weak." 
I believe Biden could "hurt God" and the Bible.
I believe that if Biden is elected, there will be "no religion, no anything," and he would confiscate all guns, "immediately and without notice." He would "abolish" "our great," "beautiful suburbs," not to mention "the American way of life." There would be "no windows, no nothing" in buildings.
I believe the president and the doctor who believes in demon sperm and the medical use of space alien DNA, and not Anthony S. Fauci, who's an "alarmist" and "wrong."
I believe the president's suggestions that physicians should try injecting patients with household disinfectants, and shining ultraviolet light inside their bodies, make perfect sense.
I believe the president has been treated worse than Lincoln, even though Lincoln was assassinated.
I believe the president should be added to Mount Rushmore, pronto.
Well, you get the idea. Just 81 days until the election. Vote as if your life depends upon it. Because it does.
***
Nebraska Democratic Party Chair Jane Kleeb issued the following statement on Vice President Joe Biden picking Sen. Kamala Harris as his running mate.
"Sen. Kamala Harris is a fierce watchdog on Capitol Hill and will bring that same fighting spirit to the White House. The Trump Administration is leaving behind trails of corruption that will need focus and a steady hand to bring justice to those who've torn apart our country. There is simply no better person to stand with Vice President Biden to get the job of the people done." Kleeb said.
***
The Democratic National Convention starts Monday!
Sign up to pledge to watch and get updates sent to you!
***
Recent polling done in Nebraska's 1st Congressional District for the Kate Bolz for Congress campaign shows President Donald Trump and Vice President Joe Biden in a dead heat to win the electoral vote.
And Bolz is within striking distance of incumbent Rep. Jeff Fortenberry.
Being driven by a 15-point lead in Lancaster County, Biden is currently polling within the margin of error for November's election (46 percent to 48 percent), a massive swing in the Democrats' favor from the 2016 results.
When voters in the district hear Kate's story, as well as the pluses and minuses of both candidates, the Congressional race for NE-01 moves to a margin of error race as well.
***
In case you missed it, Chair Kleeb was quoted in a New Yorker article: "Trump's Attack on the Postal Service Is a Threat to Democracy—and to Rural America."
"Post offices are the center of any rural town, and it connects us to friends and family as well as markets for small businesses," Jane Kleeb, who lives in Hastings, Nebraska, told me. I got to know her because she was, and is, a remarkable leader in the fight against the Keystone XL oil pipeline. She's also the chair of Nebraska's Democratic Party, and—with her recent book "Harvest the Vote" — an outspoken advocate for getting progressives to take rural America seriously.
***
The Morrison Exon fundraising event will be online this year because of the ongoing pandemic — but the event will still be packed with special guest speakers, volunteer awards and lots of fun!
The theme this year is "At Home with Nebraska Democrats."
SAVE THE DATE: September 27, 2020.
We will post the ticket link, speakers and time of the event soon, so keep checking back. In the meantime, please consider submitting a nomination for one of the awards.
***
Our Yard Sign Drive-thru Parties were a HUGE success, but folks are still clamoring for more.
Fill out this form to get a Biden yard sign, a Biden farm sign (4×6) and signs for Kate Bolz and Kara Eastman!
***
The NDP has started a series of Welcome to the Party online events geared to new voters. We will answer all your questions about voting and how to get involved. You can type your questions in the chat or ask them live.
***
Make sure you register to vote and request a Vote-by-Mail ballot at the NDP Voting Center.
Please share the above link with friends and family!
***
We leave you this week with a rendering by Stuart Carlson on Trump's attacks on the USPS and voting my mail.
–By Kevin O'Hanlon/NDP Communications Director
NOTE: If you'd like to receive #NebDems News via email, just let us know by sending a note to: [email protected]
###

IMPORTANT DATES
NOTE: If you had planned to attend any non-NDP events, we urge you to check with the organizers on the status due to the pandemic.
Aug 15: Lancaster County Democrats Patriots Event
Aug. 17-20: Democratic National Convention
Aug. 18: Welcome to the Party Call — National Convention
Aug. 20: Dems & Crew for CD-2: Strategy Session & Phonebank

Aug. 25: Welcome to the Party call with Sen. Adam Morfeld

Aug. 26: Re-Elect Larry Bradley For Papio-Missouri River NRD Virtual Fundraiser
Sept. 13: Block Captain Training

Sept. 27: Morrison Exon Annual Event — At Home with Nebraska Democrats