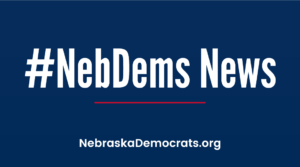 We all got schooled this week during the Senate Impeachment trial by Trump Legal Team Honcho Alan "Big Al" Dershowitz.
Arguing that there are three possible motives for a president to engage in a quid pro quo in foreign policy — personal interest, public interest, and financial interest — Dershowitz submitted that a president withholding money to a foreign country so they will help in his election would be within the public interest, which is not impeachable.
"Every public official that I know believes that his election is in the public interest, and mostly you're right," Dershowitz declared. "Your election is in the public interest, and if a president does something which he believes will help him get elected in the public interest, that cannot be the kind of quid pro quo that results in impeachment."
Meanwhile, the GOP-controlled Senate seemingly solved the nation's prison overcrowding problem by moving toward refusing to allow witnesses to testify at the trial.
This did not go unnoticed by thousands of miscreants, bagmen and thugs, including convicted drug kingpin El Chapo, who was "interviewed" by The New Yorker's Andy Borowitz.
Speaking from ADX Florence, a maximum-security facility in Colorado, the former drug kingpin complained that his trial would have resulted in a speedy acquittal had it not been for the irritating presence of witnesses.
"If I had to point to one reason why I was convicted of all of those crimes, it would have to be witnesses," he said. "Once the decision was made to include witnesses, things really went downhill for me."
The election is 277 days away, folks.
Tick tock.
***
UNO College Democrats are having a forum tomorrow featuring the CD2 Democratic congressional candidates: Ann Ashford, Kara Eastman, Morgann Freeman, and Gladys Harrison.
The forum will take place from 5 p.m. to 7 p.m. in the Milo Bail Student Center Ballroom on UNO's Dodge campus. Parking is free and available in adjacent lots. To learn more about the UNO Democrats, visit their Facebook page or contact Nathan Johnson, operations director, at [email protected]u or (402) 350-7270.
***
The Nebraska Democratic family lost a stalwart when Steven Kile died unexpectedly Jan. 25 at his home in Nelson, NE. He was 62.
Steve had a passion for politics and served as the Nuckolls County chair for the Nebraska Democratic Party. He was a member of the Rules Committee who provided frank assessments of any issue for 14 years. He also enjoyed raising money for local, state, and national candidates.
***
The next stop on the tour for NDP Chair Jane Kleeb's new book, "Harvest the Vote: How Democrats Can Win Again in Rural America," is tomorrow in Lincoln.
The book — in the works for more than a year — offers a sweeping argument for why the Democrats shouldn't turn away from rural America, a voting bloc Kleeb says has long been ignored and forgotten by the national party.
Chair Kleeb will be at the Francie & Finch Bookshop, 130 S. 13th Street, Lincoln, NE from 4 to 6 p.m.
***
If you or someone you know is thinking about running for office, the Nebraska Democratic Party's guide gives you a step-by-step process to see what offices you are eligible to run for based off your address, how to see who currently holds the seat, how to file, and lastly, all the filing deadlines.
Our team can always meet with you to answer questions and to help you get started. Just email [email protected] and a team member will get back to you.
***
The Democratic National Committee has approved the NDP's Delegate Selection Plan for the 2020 Democratic National Convention.
The NDP will send 33 delegates to the national convention in Milwaukee.
Automatic delegates are NDP ChairKleeb, First Associate Chair Richard Register, National Committeeman Ron Kaminski, and National Committeewoman Patty Zieg.
An additional 29 national delegates will be selected at the NDP State Convention, which will be held June 5-7 in Omaha at the Downtown Marriott.
Read the DSP here and see how to become a delegate.
Also, we are conducting Delegate 101 Trainings across the state for people to learn the process to become a delegate.
***
Pierce County Democrats are hosting an organizational meeting at 7 p.m., Feb. 6 at the Carnegie Library in Pierce.
Below is Chair Theobald's creative ad he placed in the local newspaper.
For more information, email Paul at: [email protected]
Hope to see you there!
***
Remember to request your Vote-By-Mail application if you want to vote from home in the May 12 Primary Election. We have all the links to the forms and dates for voter registration and more on our Voting Center.
***
The NDP is looking for a Finance Director!
If you or someone you know might be interested, here's how to apply.
***
We leave you this week with a rendering by Tom Toles of the Washington Post on the aforementioned impeachment trial, with a focus on Trump's former national security advisor John Bolton, who offered to testify at the Senate hearing.
–By Kevin O'Hanlon/NDP Communications Director
NOTE: If you'd like to receive #NebDems News via email, just let us know by sending a note to: [email protected]
###
IMPORTANT DATES
Feb. 1: UNO College Democrats CD2 Candidates Forum
Feb. 1: "Harvest the Vote" book signing in Lincoln with NDP Chair Jane Kleeb
Feb. 5: Delegate 101 Training in Wayne (with Wayne County Democrats meeting)
Feb. 9: Delegate 101 Training in Lincoln
Feb. 9: Delegate 101 Training in Grand Island
Feb. 18: Delegate 101 Training with College Democrats in Omaha
Feb. 29: Block Captain Training: Leap into the 2020 Elections!