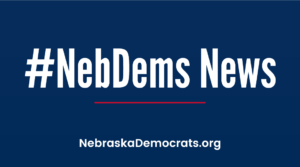 You no doubt witnessed the furor this week caused by Bob Woodward's new book "Rage" — another in his series of exposés on President Trump — which revealed the president admitted early on that he knew Covid-19 was easily transmitted through the air but didn't want to start a panic by saying that publicly.
But you might have missed The New York Times report that Trump and the Republican National Committee squandered their $200 million cash advantage over Vice President Joe Biden, spent $800 million of the $1.1 billion raised and now face the possibility of a "cash crunch."
The revelation added to Trump's embarrassingly dubious financial track record, as pointed out by the Washington Post's Dana Milbank:
Seems President Trump has run his reelection campaign into financial distress, a status that will not surprise those familiar with the Trump Taj Mahal, the Trump Castle, the Trump Plaza Atlantic City, the Trump Plaza New York, Trump Hotels and Casino Resorts, Trump Entertainment Resorts, the Trump Tower Tampa, the Trump Shuttle, Trump: The Game, Trump magazine, Trump Mortgage, Trump Steaks, Trump mattresses, Trump pillows, Trump perfume, Trump shirts, Trump underwear, Trump shoes, Trump eyeglasses, Trump University, Trump Vodka, the Trump Foundation and the U.S. Treasury.
We have to get this guy out of the White House before he bankrupts us all — financially and morally. Take that to the bank.
Just 53 days until the election, folks.
***
Preston Love, longtime community leader and political advocate, announced Thursday that he will be the Democratic write-in candidate for U.S. Senate in the Nov. 3 election. Love is endorsed by the Nebraska Democratic Party.
Voters can simply write Love on the write-in line and fill in the oval next to his name under the U.S. Senate portion of their ballot.
"2020 has been a unique year. Many of our young people can't go to school, many of our adults are not working, evictions are at an all-time high, disparities for people of color have finally become recognized, and our elderly are chronically at risk," Love said.
"The 2020 election is also unique. We have a president who is telling us to illegally vote twice, who lies, is racist, misogynistic and divisive. Our Nebraska U.S. Senator Ben Sasse, while sometimes verbally disagreeing with the president, continues to vote with him time after time and has yet to stand up to Trump for our Gold Star and Blue Star families or for the disadvantaged and minorities so hurt by COVID," Love said. I stand before you ready to serve. Love will combat hate. Love will begin to heal the hurt all across our state. All you need to do is write Love on your ballot."
***
Because of a production glitch, the Biden Team was unable to deliver us enough yard signs this week, so we had to postpone some of our planned Biden Yard Sign Drive-Thru parties this  weekend. We have enough signs on hand to do just three parties Saturday:
–Saturday in Omaha: NSEA office, 4202 S 57th St, 11  a.m. to 2 p.m. CT
–Saturday in Lincoln: NDP office, 3701 O. St., 3 to 5 p.m. CT. NOTE: This event was rescheduled to 3 p.m. due to the funeral of slain Lincoln police officer Mario Herrera.
–Saturday in Grand Island: NW corner of E Front St and N Pine St. and also at La Mexicana, Sycamore St & 4th St., 10 to 11:30 a.m. CT.
Other events that had been planned this weekend in Omaha, Bellevue and Papillion are postponed and will be rescheduled. We apologize; this was out of our control. Please watch our Facebook page and website to learn when the events will be rescheduled.
***
Sen. Elizabeth Warren and Congresswoman Deb Haaland will headline the NDP's Morrison Exon annual fundraising event on Sept. 27!
Get your tickets, table and sponsorship information here!
If you have any questions on the VIP tables, sponsorships or anything else about the event, please email [email protected]
***
The NDP has started a series of Welcome-to-the-Party online events geared to new voters. We will answer all your questions about voting and how to get involved. You can type your questions in the chat or ask them live.

***
Make sure you register to vote and request a Vote-by-Mail ballot at the NDP Voting Center.
Please share the above link with friends and family!
***
Get your Biden and NDP swag at the NDP/Shirts 101 store!
***
Sign up for our 100,000 Calls Across Nebraska, where we will phone bank voters to turn out the vote for Democrats!
It's easy! Sign up here!
***
We leave you this week with a rendering by Mike Luckovich.


–By Kevin O'Hanlon/NDP Communications Director
NOTE: If you'd like to receive #NebDems News via email, just let us know by sending a note to: [email protected]
###

IMPORTANT DATES
Sept. 12: Omaha Biden-Harris Yard Sign Drive-Thru Party

Sept. 12: Lincoln Biden-Harris Yard Sign Drive-Thru Party
Sept. 12: Grand Island Biden-Harris Yard Sign Drive-Thru Party
Sept. 19: Scottsbluff Biden-Harris Yard Sign Drive-Thru Party
Sept. 26: SCC Phone Meeting and Continuation of State Convention
Sept. 27: Morrison Exon Annual Event: At Home with Nebraska Democrats
Sept. 28: Block Captain Training: Getting Ready for GOTV and Voter Guides
Oct. 10-18: Phone Bank for Dems:100,000 Calls Across Nebraska