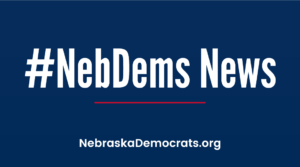 The appearance of Trump's former personal lawyer and "fixer" Michael Cohen before the House Oversight Committee this week was mesmerizing and, at times, horrifying.
And it was seismic.
As Esquire's Charles Pierce wrote: The Cohen Hearing Was the Start of a Reconstruction of the American Republic:
"That's all the day was about, really. A reassertion of democratic forms and norms, institutions and prerogatives, and a reassertion that took place despite the best effort of the House minority to tamp it down. That was what the day was about. That is what the next election is going to be about. That's what the next five years are going to be about. The Second Reconstruction is underway."
Pierce penned those words shortly after Cohen's powerful closing statement was followed by even more moving comments by House Oversight Chair Elijah Cummings.
"When we're dancing with the angels, the question we'll be asked: In 2019, what did we do to make sure we kept our democracy intact?," Cummings said. "Did we stand on the sidelines and say nothing?"
***
Almost 25 years to the day after the Brady Bill first mandated background checks for some gun sales, House Democrats and a handful of Republicans voted this week to require background checks on all gun sales.
But Nebraska Reps. Don Bacon, Jeff Fortenberry and Adrian Smith voted against the common-sense measure — even though polls consistently show more than 80 percent of Americans support such legislation.
Nebraska deserves better.
***
New data from Gallup shows Nebraska has moved from a "likely Republican" classification to "competitive" heading toward the 2020 election.
Pretty much an even split between Republicans and Democrats. But independent voters helped swing Nebraska to competitive.
This is why the NDP voted to move from a caucus to an open primary in 2020 — where independent voters can get a Democratic ballot.
We have momentum, so please consider donating to the NDP to help us push more Democrats across the finish line and bring balance back to our state.
***
Nebraskans who supported the successful effort to expand Medicaid to 94,000 low-income people last November should heed a Vox report about GOP efforts to undermine voter-approved Medicaid expansion in Utah.
"Utah voters decided to expand Medicaid under the Affordable Care Act in November. But the Republican legislature is scaling back the voter-approved plan.
"The Republican legislature has passed legislation that would, in effect, replace the voter-approved Medicaid expansion with a more limited version that would actually cover fewer people while spending more money in the first few years. The bill passed both chambers with a two-thirds majority."
Republican Gov. Gary Herbert signed the measure into law.
Let's make sure Nebraska's GOP lawmakers and Gov. Pete Ricketts don't try a similar stunt.
***
We're only about five weeks from the April 9 City of Lincoln Primary Election!
Go to the NDP's Voting Center to see the great slate Democratic candidates, register to vote, get a vote-by-mail ballot and more.
***
We finish up this week with a rendering from the Washington Post's Ann Telnaes, who like most of us, stopped dead when she heard Rep. Cummings utter these words in his closing statement at the Cohen hearing.
"And hopefully this portion of your destiny will lead to a better … Michael Cohen, a better Donald Trump, a better United States of America, and a better world. And I mean that from the depths of my heart."

–By Kevin O'Hanlon/NDP Communications Director
###
IMPORTANT DATES
March 6: Lincoln Mayoral Candidates Forum
March 9: NDP Training: Candidate Interest Training/Voter Registration, Voter Education, Vote By Mail
March 10: NDP Training: Block Captain Training
March 29-31: State Central Committee Meeting, Trainings and Caucus Meetings
April 8: NDP Salute to State Senators
April 9: City of Lincoln Primary Election
May 7: City of Lincoln General Election