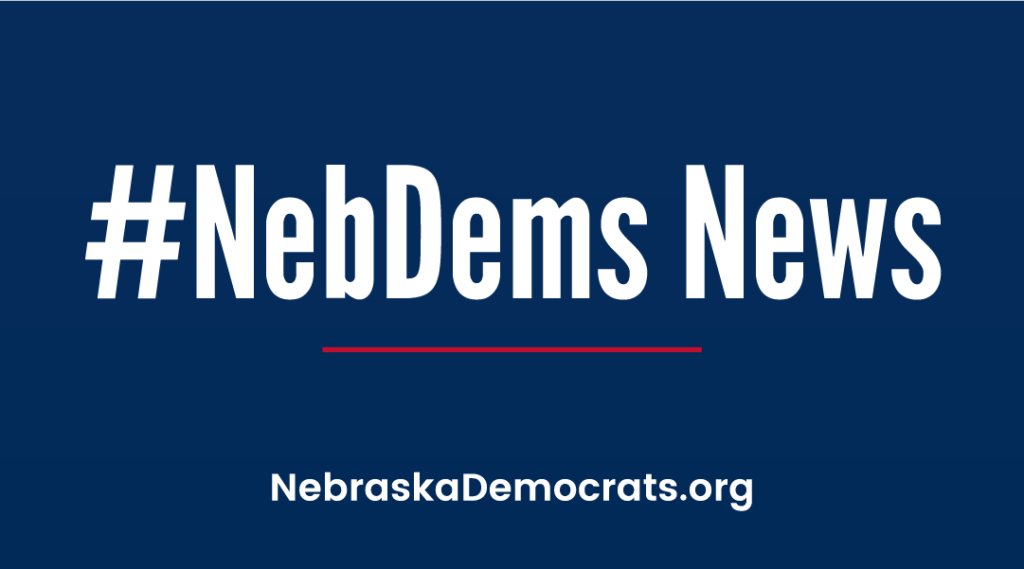 First, Rep. Jeff Fortenberry was charged this week with lying to the FBI about some campaign donations.
Then Fortenberry told a fib about the alleged lies to his supporters, saying in a fundraising email that his ol' buddy, former South Carolina Rep. and Cyborg Trey Gowdy was on his legal defense team and he needed money to pay him.
Olivia Beavers at Politico called him out.
Former Rep. Trey Gowdy (R-S.C.) is not legally representing Rep. Jeff Fortenberry (R-Neb.) as he faces criminal charges stemming from a campaign finance probe, according to a source familiar with the situation.
Fortenberry's campaign reported a $2,500 payment on Feb. 4, 2021, to Nelson, Mullins, Riley & Scarborough, a South Carolina-based firm where Gowdy worked after leaving Congress. Gowdy, however, is no longer legally representing his former colleague.
Fortenberry's campaign email is touting the name of Gowdy, a former conservative star turned Fox News presence, in a fundraising appeal as the sitting lawmaker faces federal charges.

"My only chance of proving my innocence is to hire a top-notch legal team, one that includes my friend former Congressman Trey Gowdy."

When POLITICO asked Fortenberry on Tuesday to confirm there was an error in this recent fundraising email — that Gowdy is in fact not currently serving on his legal team — Fortenberry declined to comment, saying he can't talk about it. A campaign spokesperson did not respond to requests for comment asking to clarify if anything had changed. In a statement last week, the spokesperson told POLITICO that Gowdy is not currently providing legal counsel to Fortenberry.
Repeated calls to the campaign spokesperson's phone went straight to voicemail.
It seems that lies are pouring out of Jeff's mouth like you-know-what through a goose.
At the rate Fortenberry is piling up untruths, he might spoon garner a Four Pinocchios from the Washington Post Fact Checker and force former Sen. Al Franken to update his classic book: "Lies and the Lying Liars Who Tell Them."
***
Meanwhile, The Lincoln Journal Star's Don Walton reports that Sen. Patty Pansing Brooks is "gearing up for her next challenge."
The Lincoln state senator, who will be term-limited out of the Legislature at the end of next year, will announce soon that she will seek the 2022 Democratic nomination for Republican Rep. Jeff Fortenberry's 1st District House seat.

The politics of that race is a puzzle today, scrambled and uncertain.

Fortenberry, who has pleaded not guilty, is facing trial in Los Angeles on federal charges that he lied to the FBI and concealed information about illegal campaign contributions that he accepted from foreign sources in 2016. Although a trial date has been set for Dec. 14, it is possible that it may be delayed.

All of that leaves the 2022 congressional race in some limbo: Does Fortenberry seek reelection, as one would assume he certainly intends to do? Would he be challenged in the Republican primary election? How competitive would a general election contest be in a district that has been safely Republican, and would appear likely to remain so after this year's redistricting?

Pansing Brooks, who has been a fighter during her seven years in the Legislature, with one more session to go, is not waiting for those answers; she's getting ready to go.
***
The Blood Drives … across Nebraska tour is right around the corner!
Sen. Blood will be joined by NDP Chair Jane Kleeb as they drive across Nebraska for Blood's gubernatorial campaign.
The drive starts Nov. 3 and ends Nov. 5, with stops scheduled in Kearney, North Platte, Ogallala, Scottsbluff, Hastings and York.
***
Our Morrison-Exon event, our annual fundraiser where we celebrate the volunteers and party leaders who build and grow the Nebraska Democratic Party, is Nov. 13.
Get tickets to the Morrison-Exon event here.
***
On Thursday, President Biden announced his Build BackBetter Framework he believes will pass Congress. Biden promised to rebuild the backbone of the country – the middle class — so that this time everyone comes along. He also campaigned on a promise to make government work for working people again. The Build Back Better framework does just that.
***
Mark your calendar! Rural Vote.org is s holding its first-ever National Rural Strategy Session on Nov. 6. from 11 a.m. to 3 p.m. CT/10 a.m. to 2 p.m. MT
Over 100 progressive political strategists, organizers, activists, candidates and elected officials — including NDP Chair Jane Kleeb — are gathering for a virtual strategy session hosted by J.D. Scholten of RuralVote.org. to discuss strategies for engaging rural voters ahead of the 2022 midterm elections.
***
If you want to get our daily compilation of the top news and DNC talking points PLUS our weekly blog, just send an email to [email protected]
***
***
Help build the NDP and become a Monthly Donor!
You can help us help Dems win!

***
Our series of training for campaigns, led by state Sen. Carol Blood, continues.
The next session is Nov. 29: Participatory Democracy in Campaigns
***
Join us on a Welcome-to-the-Party call!! We are excited to cover topics such as voter registration and redistricting. We also will be giving our caucuses and councils the floor to talk about their goals and how you can get involved.
The next call is Nov. 2. Sign up here.
If you have suggestions for topics to cover, please email [email protected].
***
Get your NDP swag at the NDP/Shirts 101 store!
There are lots of designs, including some terrific Jomaha/Blue Dot swag!
***
We leave you this week with a rendering by Bill Bramhall.


–By Kevin O'Hanlon/NDP Communications Director
NOTE: If you'd like to receive #NebDems News via email, just let us know by sending a note to: [email protected]
###

IMPORTANT DATES

Oct. 30: Northeast Lincoln Medical Marijuana petition signing event
Nov 2: Welcome to the Party — Secular Council
Nov. 3-5: Blood Drives … across Nebraska events
Nov. 6: RuralVote.org National Rural Strategy Session
Nov. 6: Lancaster County Democrats Tailgate with Candidates
Nov. 7: Angie Lauritsen for Legislature Campaign Kick-Off

Nov. 13: Morrison-Exon event

Nov. 21: Welcome to the Party — Interfaith Council
Nov. 29: NDP Training — Participatory Democracy in Campaigns