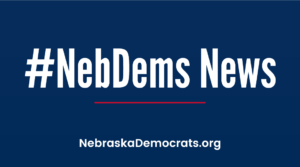 As two henchmen working for Trump lawyer Rudy Giuliani were taken into custody late Wednesday by the feds (as they tried to leave the country with one-way airline tickets) and charged with crimes for funneling money to the president's political allies, the POTUS came even more unhinged — as if that were possible.
The insanity was duly noted by Esquire's Charles Pierce, who opined on Trump's Thursday night rally in Minneapolis, where the president threw buckets of chum to his rabid base:
"And what of the president*? Well, he jetted off to Minneapolis to hold another one of his noisy wankfests in which he a) mocked Hunter Biden for doing about one-tenth of what his useless spalpeens do before breakfast every morning; b) did a truly terrible imitation of Peter Strzok and Lisa Page achieving orgasm, and I can't tell you how little I wanted to type that; Serge Gainsbourg, the president* ain't, and c) remarked that Joe Biden was only vice president because he knew how to "kiss Barack Obama's ass." The president* of the United States said that."
Yes, yes he did. And this horror flick is getting worse by the day.