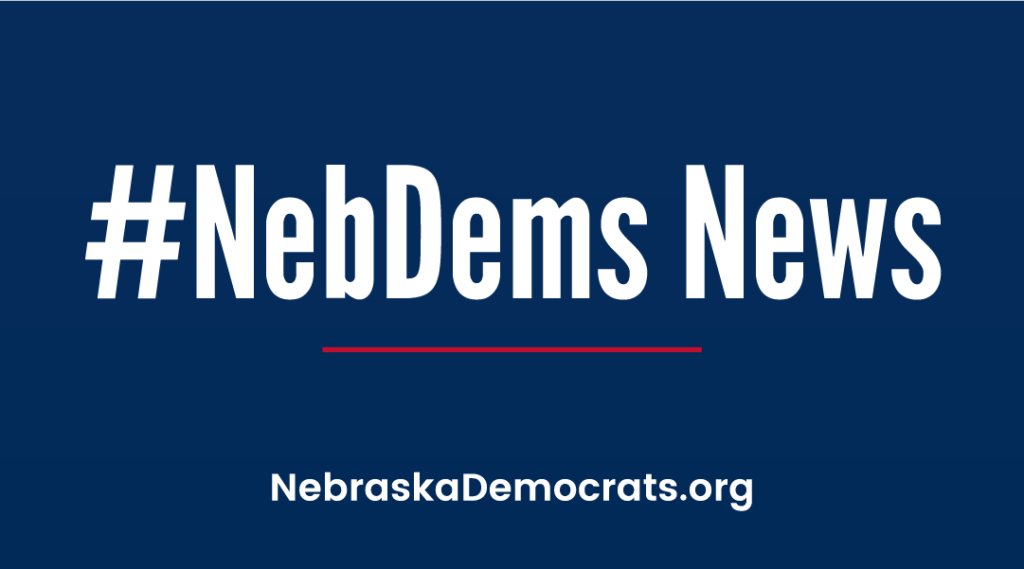 President Joe Biden keeps getting things done and the GOP continues to gripe about it.
That chorus often includes Nebraska Gov. Pete "Gosh My Daddy's Rich" Ricketts and almost always Chief GOP whiner Sen. Ron Johnson of Wisconsin.
Biden's latest achievement was announced Wednesday. His administration reached its goal of 200 million Covid-19 vaccine shots administered during his first 100 days in office, and that half of U.S. adults, and 80% of seniors, have received at least one shot.
The New Yorker's Andy Borowitz had a sarcastic observation about this milestone.
In a chorus of outrage directed at the President, Republicans accused Joe Biden of making millions of Americans' arms hurt in his first hundred days in office.

Leading the attack was Senator Ron Johnson, who claimed that Biden was hurting "between three and four million arms a day."

"Once your arm stops hurting, don't get too comfortable," he said. "In a few weeks, Joe Biden will make your arm hurt for a second time."

Johnson did not speculate about why the President wanted Americans' arms to hurt, but said that Biden bears "full responsibility" for the nation's epidemic of sore arms. "None of this would be happening if Donald Trump was President," he charged.
***
Read more about our great Democratic candidates in the Lincoln (May 4) and Omaha (May 11) city elections.
Lincoln City Council at-large candidates: Bennie Shobe, Sändra Washington and Tom Beckius.
Lincoln Board of Education candidates: Kathy Danek in District 1, Barb Baier in District 3 and Don Mayhew in District 7.
Download the graphic below to share!
For Omaha mayor: R.J. Neary.
Omaha City Council candidates: Pete Festersen in District 1, Ben Gray in District 2, Juanita Johnson in District 2, Danny Begley in District 3, Vinny Palermo in District 4, Patrick Leahy in District 5, Naomi Hattaway in District 6 and Sara Kohen in District 7.
See important voting information and dates at the NDP Voting Center.
Download the graphic below to share!
***
Help push those Democrats across the finish line by signing up for a phone-banking shift.
It's fun and easy!
***
The Nebraska Democratic Party's Black Caucus issued the following statement Tuesday after jurors found former Minneapolis police officer Derek Chauvin, who is white, guilty of second-degree unintentional murder, third-degree murder, and second-degree manslaughter in the death of George Floyd, who was black, during an arrest.
"Last year, the death of George Floyd shocked our nation, inspiring many of us to take to the streets to protest another tragic death at the hands of law enforcement. Today, a jury returned a verdict convicting that officer of all counts. While today we celebrate that justice was served for George Floyd, we must not forget that we still have work to do."
***
For decades, infrastructure in Nebraska has suffered from a systemic lack of investment. The need for action is clear: Nebraska's infrastructure received a C- grade on its Infrastructure Report Card.
President Biden's American Jobs Plan will make a historic investment in our nation's infrastructure.
In Nebraska there are 1,302 bridges and over 1,125 miles of highway in poor condition. Since 2011, commute times have increased by 6.6% in Nebraska and on average, each driver pays $461 per year in costs due to driving on roads in need of repair.
The American Jobs Plan will devote more than $600 billion to transform our nations' transportation infrastructure and make it more resilient, including $115 billion for repairing roads and bridges.
***
Last week, Representative Jeff Fortenberry made two prank calls to Capitol Police. That's right, just three and a half months after his party invited an insurrection into the Capitol, he decided to prank call the men and women who keep him safe every day.
In fact, in one officer's own words, "morale cannot get any worse" and behavior like Fortenberry's is "reprehensible."
We agree. And we're going to work harder than ever to flip NE-1. We just need your help.
***
The House has already passed the Equality Act, and now it's up to the Senate to take a stand for equal rights and dignity, no matter who you love or how you identify. Add your name here and take a stand for what's right.
***
If you are interested in helping write a couple of Letters to the Editor — or even a guest op-ed — over the next year or so, please sign up here to help us support Democrats and our ideas.
The LTE Program is fairly new, but we've had some early success.
We can help give you pointers and show you how to submit your letter!
***
Help build the NDP and become a Monthly Donor!
Some 550 Democrats ran in races across Nebraska in 2020 and had a 71 percent win rate. Many of the services we offered those candidates were bolstered by our Monthly Donors.

***
We have launched a series of candidate trainings. The next one is May 15: Crafting your Campaign Budget, hosted by Sen. Blood and other guests.
Having a clear understanding of the amount of money you will need to raise, where you will need to spend that money and how to make sure your campaign follows your strategy is key to campaign success. Join us as we walk you through the step-by-step process so you can hit the ground running.
***
Welcome to the Party calls have resumed! We are excited to cover topics like city elections, voter registration and the Legislature. We also will be giving our caucuses and councils the floor to talk about their goals and how you can get involved.
The next call is May 4.
If you have suggestions for topics to cover, please email [email protected].
***
Get your Biden and NDP swag at the NDP/Shirts 101 store!
The store now features some terrific Jomaha/Blue Dot swag!
***
We leave you this week with a rendering by Mike Luckovich on this week's conviction of former Minneapolis police officer Derek Chauvin in the killing of George Floyd.
–By Kevin O'Hanlon/NDP Communications Director
NOTE: If you'd like to receive #NebDems News via email, just let us know by sending a note to: [email protected]
###

IMPORTANT DATES
April 24: Lit Drop for city of Lincoln candidates
April 30: Last day to request an early ballot for the City of Omaha general election
May 4: Lincoln General Election

May 4: Welcome to the Party call

May 11: Omaha General Election
May 11: Welcome to the Party call