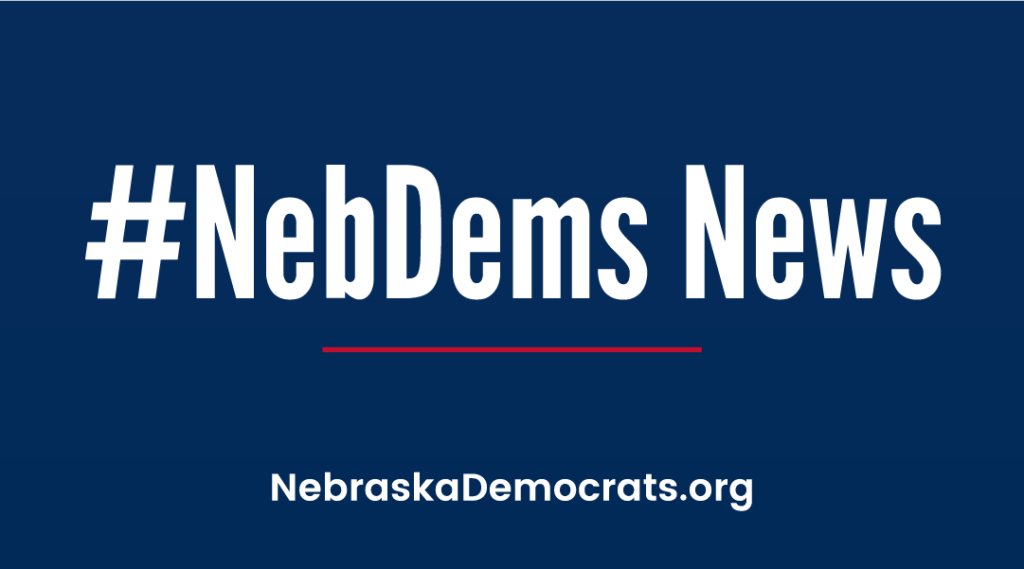 The stampede of fringe, right-wing lunacy among the GOP is reaching the point that the lucid majority of Americans is about to parrot a parent with a minivan full of misbehaving kids: "Don't make me stop this car!"
From Nebraska Gov. Pete Ricketts refusing to make COVID data public across most of the state, to the assault on voting rights in Republican-controlled statehouses across the nation to the recent signing by Texas Gov. Greg Abbott of a restrictive abortion law that could signal the end of Roe V. Wade, it appears the car is about to pull over for some reckoning.
As the Washington Post reported, the Justice Department is exploring "all options" to challenge Texas's restrictive abortion law, Attorney General Merrick Garland said Monday, as he vowed to provide support to abortion clinics that are "under attack" in the state and to protect those seeking and providing reproductive health services.
Cue our old friend, Esquire's Charles Pierce:
"If the DOJ acts on this, it's a very encouraging development. If Garland decides to give Greg Abbott in Texas a little taste of what Eisenhower gave Orval Faubus in 1957, or what the Kennedy brothers gave Ross Barnett in 1962, that's all to the good. It's past time that the "federal" part of federalism gets exercised again. The central government has a duty, based in the ninth and 14th amendments, to safeguard the civil liberties of its citizens against any threat to them, including those posed by state governments and state governors."
Hear, hear.
***
Speaking of right-wing clowns, Ricketts is hosting a steak fry this Sunday at noon CT at Arbor Lodge in Nebraska City that will be attended by GOP clowns including Gov. Rick DeSantis of Florida, Sen. Ted Cruz of Texas and former Vice President Mike Pence. The GOP Circus will be on full display and you can help us "greet" then.
Since the event starts at noon, please arrive by 11 a.m. so you can find parking and stand with us! Get all the info to take action with us!
***
Join Sen. Carol Blood this Monday, Sept. 13 at the Nebraska Capitol as she makes a major announcement!
When: Monday, Sept. 13, 10:30 a.m. CT
Where: North steps of the state Capitol, 1445 K St., Lincoln
***
A special legislative session on redistricting begins Monday, Sept. 13.
Redistricting happens every 10 years after the census and is meant to even out the populations of Nebraska's three congressional districts, 49 legislative districts, six Supreme Court districts, eight University of Nebraska Board of Regents districts and State Board of Education districts and five Public Service Commission districts.
The Legislature's Redistricting Committee will hold hearings in each of the three congressional districts as required by rule. Please attend the hearing in your congressional district.
Tuesday, Sept. 14 at 1:30 p.m. CT in Grand Island
Central Community College
3134 W. Hwy 34
Room 555, Health Science Education Center
Wednesday, Sept. 15 at 9:00 a.m. CT in Lincoln
Nebraska State Capitol
1445 K St., Room 1524
Thursday, Sept. 16 at 10 a.m. CT in Omaha
6450 Pine St.
Scott Conference Center
See tips on testifying and submitting written testimony here.
Click here to watch our Welcome to the Party call on redistricting.
For more information, see the Redistricting 2021 page on our website.
***
Join Black Lives Matter and its partners on Tuesday, Sept. 14 for a North Omaha discussion on redistricting, the Voter ID petition and the 2022 elections!
***
Sign up now for the Midwest Rural Conference on Oct. 2, where we have three three great speakers on three amazing topics. The event is hosted by the NDP's Agricultural and Rural Council.
***
We have moved the date of our Morrison-Exon event to Nov. 13 so it would not conflict with Husker football.
Get tickets to the Morrison-Exon event here.
The deadline for M-E award nominations is Sept. 15 at 5.p.m CT.

Submit a nomination here.
The Morrison-Exon dinner, which is our annual fundraising event, is when we celebrate the volunteers and party leaders who build and grow the Nebraska Democratic Party.
***
Ok, you brainiacs, join the NDP for a night of fun and trivia! Five rounds of trivia questions ranging from current politics, past politics, Nebraska history and so much more. Grab your team of six, or if you are solo, we will match you with other solo players.
Nov. 7, 2021: 6:30 p.m. to 8:30 p.m. CT. Via Zoom
***
Help build the NDP and become a Monthly Donor!
Some 550 Democrats ran in races across Nebraska in 2020 and had a 71 percent win rate. Many of the services we offered those candidates were bolstered by our Monthly Donors.

***
Get your Biden and NDP swag at the NDP/Shirts 101 store!
The store now features some terrific Jomaha/Blue Dot swag!
***
We leave you this week with a rendering by Steve Breen.
–By Kevin O'Hanlon/NDP Communications Director
NOTE: If you'd like to receive #NebDems News via email, just let us know by sending a note to: [email protected]
###

IMPORTANT DATES

Sept. 14: Redistricting hearing in Grand Island

Sept. 15: Redistricting hearing in Lincoln

Sept. 16: Redistricting hearing in Omaha

Sept 21: Welcome to the Party Call – Youth Assembly

Sept. 26: Campaign Training: Logical Fallacies

Oct. 2: Midwest Rural Conference

Oct. 3: SCC meeting

Oct. 5: Welcome to the Party Call- Veterans and Military Families Council

Oct. 17: Block Captain Training

Oct. 25: Scottsbluff Event with Chair Jane Kleeb and Sen Carol Blood

Nov 2: Welcome to the Party- Secular Council

Nov. 7: NDP Trivia

Nov. 13: Morrison-Exon event

Nov. 21: Welcome to the Party- Interfaith Council