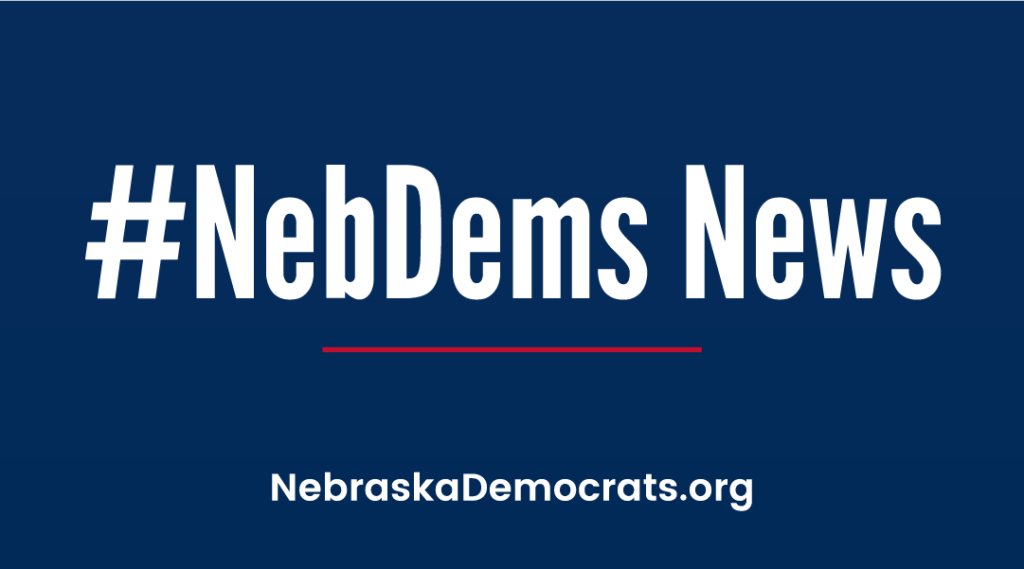 We're just a little more than a week out from the Nov. 8 elections, and we need all hands on deck — because the needle on the MAGA Meter is showing a meltdown of extremism.
It's easy to look around the nation and see MAGA extremists in office or seeking election: many who have bought into former President Trump's "Big Lie" that the 2020 election was somehow stolen from him. Conspiracy theorists and quacks like Rep. Marjorie Taylor Greene, and scores of others of her dubious ilk, have oozed out of the cracks.
As Glenn C. Altschuler wrote in The Hill:
And MAGA extremists are within striking distance of winning races in battleground states.
One reason is that self-serving Republican enablers are endorsing them.
In the run-up to the Arizona Republican gubernatorial primary, Kari Lake — a charismatic former news anchor who maintains that God did not create women "to be equal to men," the Second Amendment protects individual ownership of rocket launchers and opponents of cameras in classrooms are assisting pedophiles — doubled down on her claims that the 2020 presidential election was stolen. Lake also called for the imprisonment of Arizona Secretary of State Katie Hobbs, who subsequently won the Democratic gubernatorial nomination.
At least 195 election deniers (and dozens more "doubters") are on the ballot in 2022, including one in every three Republican candidates for statewide office, and a majority of Republicans seeking seats in the U.S. House of Representatives.
Nebraska is by no means insulated from the MAGA crowd. First District Rep. Mike Flood — up against Democratic state Sen. Patty Pansing Brooks — has marked his first months in office by slithering along with whatever his MAGA GOP bosses tell him to do — including refusing to cap insulin prices and fighting against abortion rights.
Second District Rep. Don Bacon, who faces Democratic state Sen. Tony Vargas, has repeatedly come out against women's reproductive rights and keeps trying to tap-dance around it.
Same goes in our legislative races.
And five of the dimmest bulbs in the Legislature's Republican constellation have called for an investigation into the Nebraska Department of Education. Why? It seems that one of the senators' staffers found a link in June to a New York University center for culturally responsive education on "Launch Nebraska," a state Department of Education website built for schools reopening during the pandemic. Two or three clicks into the NYU website, they found a document — GASP –defending critical race theory and discussing racial justice. The document, however, was never directly accessible on the state's website.
Meanwhile, MAGA extremists are running for the state and local school boards — calling our public school teachers "groomers" of children.
And on and on and on.
If you have already voted for our Democratic candidates, thank you. If you have not, there is still time to vote early or at your polling place on Nov. 8.
We need you.
***
The recent inaugural Kerrey Nelson Gala was a huge success. We hope to see everybody next year!
Click here to see photos of the event.
***
Join #TeamTony, the Nebraska Democratic Party, and Rep. Nikema Williams (D-GA) on Sunday, Oct. 30 for a Rally to Get Out The Vote!
We're thrilled to be joined by Rep. Williams, who is visiting the district to let voters know that Tony is the best candidate to represent Nebraska in the House of Representatives. Representative Williams replaced the late John Lewis to represent the 5th Congressional District in Georgia, and is a leading advocate for voting rights in Congress, having long been involved in the fight to protect voter's rights at the ballot box.
***
Please join Patty for Congress, local candidates, elected officials and community members for a Roe the Vote Rally on Nov. 6 to get out the VOTE for the upcoming Election. Sunday, November 6th at the North Plaza of the Nebraska State Capitol.
***
There is still time to vote early in person for the Nov. 8 election at county election offices! Find yours here and see our Voter Guides showing the Dems running in each of Nebraska's 93 counties!
You can use your Voter Guide as you fill out your Vote-by-Mail ballot, bring your Voter Guide with you if you are voting early in-person at your county election office or take it with you if you plan on voting in-person on Nov. 8 at your local polling location.
If you have any questions, email info@nebraskademocrats.org
***
The NDP collaborated with graphic artist Justin Kemerling for a new five freedoms poster series. These will only be available at in-person fundraisers around the state.
Right to Reproductive Freedom.
Right to the Future.
Right to Knowledge.
Right to Vote.
Right to Safety
***
If you want to keep up on NDP happenings and get our weekly blog as well as our daily News Clips and Talking Points, just send an email to kevin@nebraskademocrats.org
***
Help build the NDP and become a Monthly Donor to help us help Dems win in 2022 and beyond! We need your help!
***
Get your NDP swag at the NDP/Shirts 101 store! There are lots of designs from which to choose.
***
We leave you this week with a rendering by Drew Sheneman.
–By Kevin O'Hanlon/NDP Communications Director
NOTE: If you'd like to receive #NebDems News via email, just let us know by sending a note to: info@nebraskademocrats.org
###
See NDP events here.

IMPORTANT DATES

Various Dates: Zoom Phone Banks for Democrats!
Oct. 29: Husker Game Day Visibility with Patty Pansing Brooks – Lincoln
Oct. 29: Walk With Team Helzer In The UNK Homecoming Parade
Oct. 29-30: Team Tony Get-Out-the-Vote Weekend of Action
Oct. 30: NDP candidate training with Sen. Carol Blood
Oct. 30: Patty for Congress Days of Action
Oct. 30: Get Out The Vote Rally with Rep. Nikema Williams
Oct. 31 through Nov. 8: Get Out The Vote with Lancaster County Dems
Nov. 1: Canvass in Nehawka with Sarah Slattery
Nov. 1: Welcome to the Party call
Nov. 1: Get a drink with Tony at O'Leaver's Pub!
Nov. 5: Patty for Congress Days of Action
Nov. 5-6: Team Tony Get-Out-the-Vote Weekend of Action
Nov. 6. Roe the Vote Rally
Nov. 8: General Election
Nov. 8: Lancaster County Democrats Election Watch Party