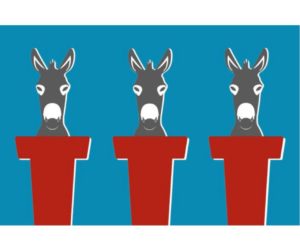 ABC, in partnership with WMUR-TV and Apple News, will host the eighth Democratic debate at St. Anselm College in Manchester, New Hampshire on Feb. 7.
Join Nebraska Democrats as thy gather for debate Watch Parties!
Will will add more events as information becomes available.
OMAHA
Greater Omaha Area Democrats/
Nebraska Democratic Party/Nebraska Young Democrats/Swing Left Omaha/and UNO College Democrats
7:30 to 10:30 p.m.