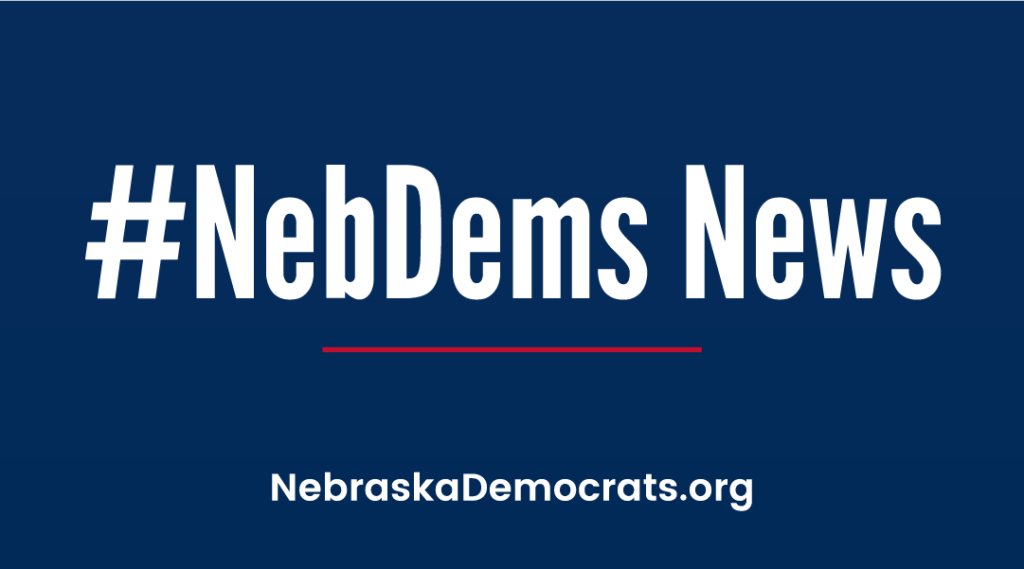 Now that Texas Gov. Greg Abbott — who has ardently opposed masks and vaccine mandates to stem the pandemic — has tested positive for COVID, it's time to turn our attention to one of his understudies, Nebraska's own Gov. Pete Ricketts, who similarly seems to be doing all he can to NOT keep Nebraskans safe — and alive.
Aside from fighting mask mandates, Ricketts let the state of Nebraska's COVID-19 Dashboard go dark. And now, local health districts can no longer publicly report COVID statistics for counties with fewer than 20,000 people because an executive order that had allowed that to happen expired. Ricketts has failed to renew the order.
That's 82 of Nebraska's 93 counties reporting no public data.
"When that information is missing, it's tough for a lot of people," said Johnathan Hladik with the Center for Rural Affairs in an interview with KPTM in Omaha. "Facts and data and objective information are always going to be what you want decisions based on."
So when you go to The New York Times' website, which has done Pulitzer-worthy work reporting on the pandemic, there is a daily map that tracks the number of COVID cases in each U.S. county as a public service — except for most of Nebraska.
"I've never seen anyone dictate that data like this should not be disclosed," said Dr. Tom Safranek, Nebraska's former state epidemiologist, who adds the failure to report important data at a time like this is what he calls "public health malpractice."
Take a bow, Pandemic Pete.
***
Congrats to Sen. Adam Morfeld, NDP National Committeeman Ron Kaminski, Jeff Leanna of Scottsbluff and NDP Chair Jane Kleeb for being named "Young Dems For Life" at the recent Young Democrats of America convention in Cincinnati!
***
The deadline for award nominations for our Morrison-Exon event is Sept. 1 at 5.p.m CT. Submit a nomination here.
The Morrison-Exon dinner, which is our annual fundraising event, is when we celebrate the volunteers and party leaders who build and grow the Nebraska Democratic Party.
But because the Delta variant is on the rise and because Gov. Ricketts has made it clear he will not follow the CDC guidelines — should they suggest no more gatherings over 100, etc. — the State Central Committee recently voted to make the last SCC Meeting for 2021 (on Oct. 3) and the ME 2021 event (Nov. 6) online events.
We know this is disappointing, as we all want to be back to normal. However, we are very nervous about the trend of the numbers and the refusal of the governor to follow CDC guidance.
Get tickets to the Morrison-Exon event here.
***
The White House announced the 30×30 proposal called America the Beautiful — putting 30 percent of the nation's land and water in conservation status by 2030.
And to counter the tripe about the plan being spread by Ricketts and others, the NDP has launched a series of "Burgers and Beers" sessions to talk truth about the America the Beautiful plan.
See where the next meetings are or request one in your area!
Read NDP Chair Jane Kleeb's blog about the plan here.
***
Save the date for our annual Salute to Senators, which will be held outside at the Lincoln Children's Zoo on Sept. 14.
***
Our series of training for campaigns, led by state Sen. Carol Blood, continues.
Sign up for the next session on Sept. 26: Logical Fallacies — How false statements are used to distort issues in political debates and campaigns.
***
Show us what you know! Join the NDP for a night of fun and trivia! Five rounds of trivia questions ranging from current politics, past politics, Nebraska history and so much more. Grab your team of six, or if you are solo, we will match you with other solo players.
Nov. 7, 2021: 6:30 p.m. to 8:30 p.m. CT. Via Zoom
***
Help build the NDP and become a Monthly Donor!
Some 550 Democrats ran in races across Nebraska in 2020 and had a 71 percent win rate. Many of the services we offered those candidates were bolstered by our Monthly Donors.

***
Welcome-to-the-Party calls have resumed! We are excited to cover topics such as voter registration and redistricting. We also will be giving our caucuses and councils the floor to talk about their goals and how you can get involved.
The next call is Aug. 24 and will discuss the NDP's platform.
If you have suggestions for topics to cover, please email [email protected].
***
Get your Biden and NDP swag at the NDP/Shirts 101 store!
The store now features some terrific Jomaha/Blue Dot swag!
***
We leave you this week with a rendering by Mike Luckovich on the 2020 U.S. Census data just released.
–By Kevin O'Hanlon/NDP Communications Director
NOTE: If you'd like to receive #NebDems News via email, just let us know by sending a note to: [email protected]
###

IMPORTANT DATES

Aug. 22: Cori Villegas for Legislature campaign kickoff
Aug. 22: NDP Burgers and Beer event in Ft. Calhoun
Aug. 26: Machaela Cavanaugh for Legislature campaign kickoff
Sept. 1: Deadline for submitting nominations for NDP Morrison-Exon Awards
Sept. 13: Special legislative session on redistricting
Sept. 14: Salute to State Senators
Sept. 26: Campaign Training: Logical Fallacies
Oct. 3. SCC meeting
Nov. 6: Morrison-Exon event