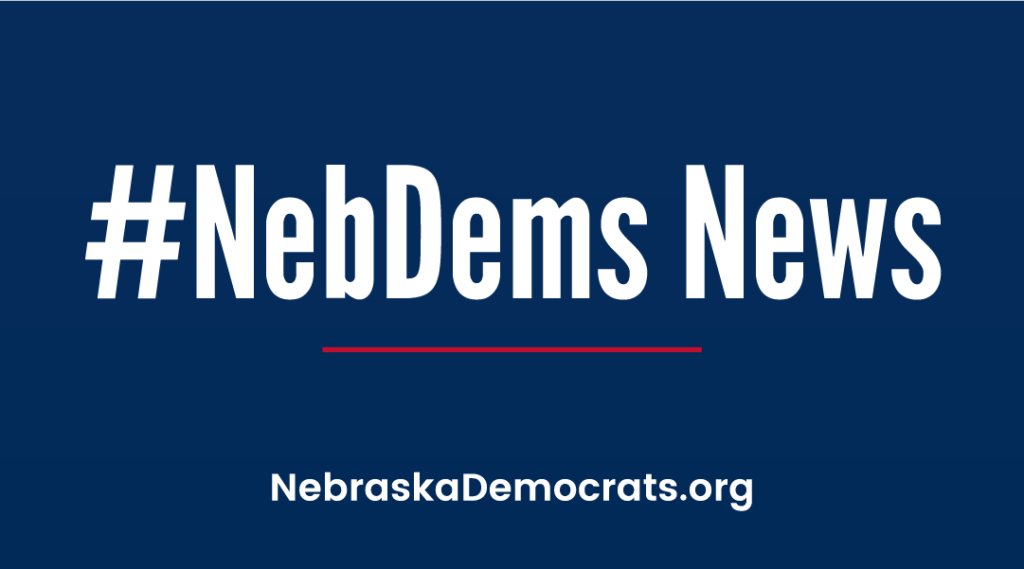 Well, it seems like all those sacks of money spent by GOP Gov. Pete Rickettsin the recent governor's race have paid off, as he now stands on the cusp of being named to the soon-to-be vacated U.S. Senate seat of Republican Ben Sasse.
Ricketts, who leaves office next month due to term limits, threw his name in the hat this week to replace Sasse, who is resigning to become president of the University of Florida.
As luck would have it for Ricketts, Sasse's replacement will be named by Gov. Jim Pillen, who takes office in January. And — as it happens — it was Ricketts who used his riches to lavish money on Pillen's successful gubernatorial campaign.
So come January, odds are ol' Pete will be headed to Washington as a freshly minted senator.
Pretty slick, eh? Sure, it stinks, but it's pretty slick.
Hold your noses, folks.
***
Nebraska Democratic Party Chair Jane Kleeb hailed the Respect for Marriage Act that was passed by Congess and sent to President Joe Biden to sign into law.
"This was an historical, bipartisan effort that reaffirms that Americans should have the right to marry the person they love," Kleeb said. "Unfortunately, Republican Sens. Deb Fischer and Ben Sasse and Reps. Mike Flood and Adrian Smith could not get behind that effort. They should be ashamed."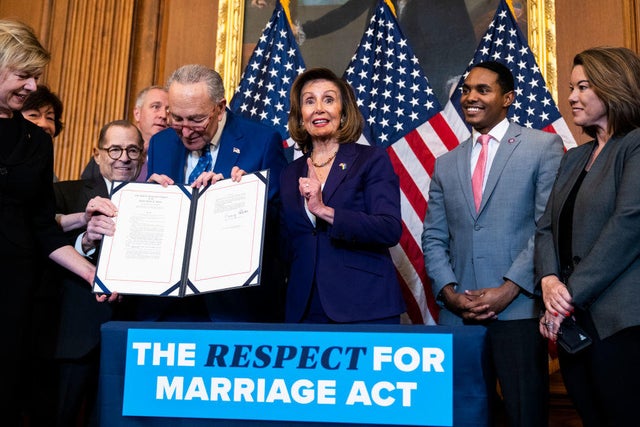 ***
Thanks to those of you who volunteered to make calls in the U.S. Senate runoff election in Georgia!
Your efforts paid off, as Sen. Raphael Warnock was reelected on Tuesday after a tight runoff battle with Republican challenger Herschel Walker. This will be Warnock's first full term in the U.S. Senate after being seated following a special election in 2020.
***
Come Join the Nebraska Democratic Party for a discussion about the 2022 election, and where we should go in 2024. We will have hot chocolate and cookies, you are welcome to bring a batch of your favorite cookies if you like baking. More details to come.
Events will be:
Dec. 13 — Lincoln
Dec. 14 — Omaha
Dec. 17 — Virtual after SCC meeting
Dec. 19 — Tri-Cities
***
If you are ready to defend our healthcare and privacy rights in the Legislature, please sign up to be notified when there are actions to take. We plan on sending postcards to Senators who voted against critical issues and work with allied groups.
Join the Nebraska Abortion Rights Mobilization Network.
***
Will you help protect our voting rights? We have a chance to shape how lawmakers shape the Voter ID measure approved by voters Tuesday. We also will help people get an ID if needed before the 2024 election.
Join the Voting Rights Mobilization Force.
***
Help build the NDP and become a Monthly Donor to help us help Dems win! We need your help!
***
Get your NDP swag at the NDP/Shirts 101 store! There are lots of designs from which to choose.
***
We leave you this week with a rendering by Mike Luckovich.
***
—Programming note from Kevin O'Hanlon/NDP Communications Director
This will be the last NDP blog that I pen, as I "re-retire" next week. I came over to the NDP "temporarily" for the 2018 campaign and never left — until now.
Thanks for reading my blather all these years and for being good Dems.
###
IMPORTANT DATES
Dec. 13: Cocoa, Cookies, and Conversations
Dec. 14: Cocoa, Cookies, and Conversations
Dec. 17: Cocoa, Cookies, and Conversations
Dec. 19: Cocoa, Cookies, and Conversations
Dec. 20: Welcome to the Party Call
Jan. 4: Nebraska Legislature Convenes
April 4: City of Lincoln Primary