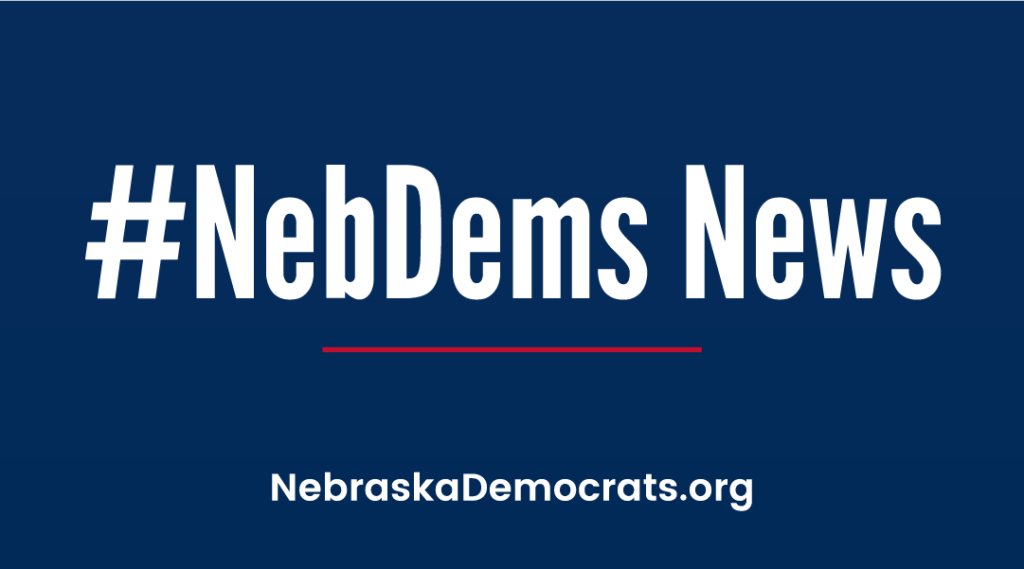 The stunningly stupefying facts being revealed by the U.S. House committee investigating the Jan. 6 riot at the U.S. Capitol make it even more stunningly stupefying that Nebraska's GOP congressional contingent — Reps. Don Bacon, Jeff Fortenberry and Adrian Smith as well as Sens. Ben Sasse and Deb Fischer — continue to turn a blind eye to former President Trump's attempt to overturn the 2020 election.
It shows, as our old friend Charles Pierce of Esquire penned this week, "how thoroughly infected American conservatism has become with the prion disease that it willingly acquired when Ronald Reagan first fed it the monkey brains in the late 1970s.
"I continue to be surprised and delighted by the stagecraft employed by the special committee of the House of Representatives investigating the attempted coup d'etat that took place on January 6. For one thing, holding important votes at night gives the proceedings a certain portentous gravitas. On Monday night, when the committee voted to hold former White House chief of staff Mark Meadows in criminal contempt, the deep shadows in the committee room made every voice of every member of the committee sound like a gong ringing in the night.
"… There has never been a clearer demonstration that American conservatism is a rotting whale carcass on the beach than the evidence presented on Monday night. From its media operation to the staggering passel of vandals and idiots it keeps electing, the stench of decomposition is beginning to thicken into a visible cloud that's obscuring the operations of the government and infecting democracy with the reek of death. There are solutions to this. Some of them admittedly work better than others."
Hear, hear.

***
President Joe Biden on Friday named former state Sen. Kate Bolz as Nebraska's USDA Rural Development Director.
Bolz represented the 29th District in the Legislature from 2013 to 2021. She was the 2020 Democratic candidate for Nebraska's First Congressional District seat.
Said NDP Chair Jane Kleeb: "Kate Bolz will travel the state making sure rural communities are listened to and have the resources to solve problems at the local level. President Biden appointed a leader, partner and ally of rural communities and the Democratic Party is looking forward to having Kate Bolz in this critical role."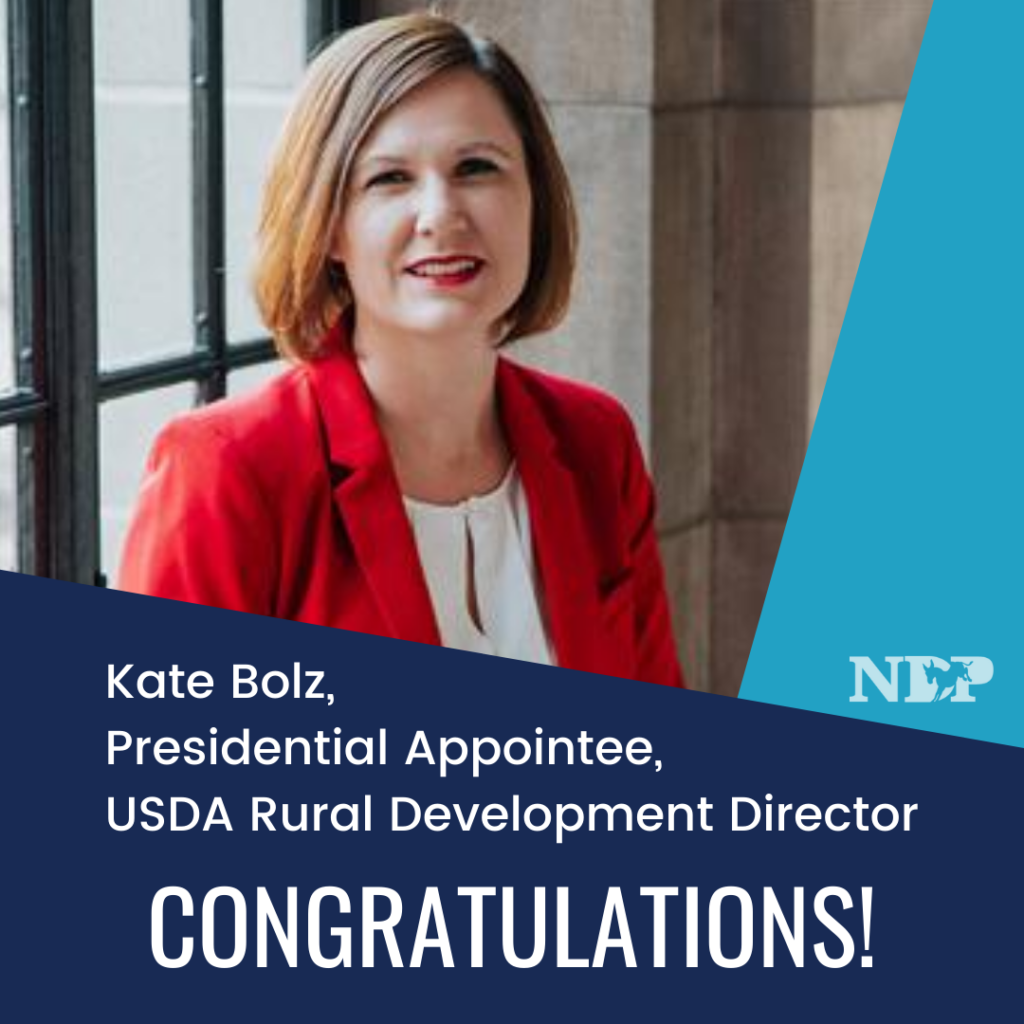 ***
ICYMI, Rolling Stone recently published a piece on the plight of the striking Kellogg's workers in Omaha and other locations: Cereal Killers: How 80-Hour Weeks and a Caste System Pushed Kellogg's Workers to Strike
"The worst is when you work a 7-to-7 and they tell you to come back at 3 a.m. on a short turnaround," says Omaha BCTGM president Daniel Osborn, a mechanic at the plant. "You work 20, 30 days in a row and you don't know where work and your life ends and begins."
Union members are scheduled to vote on a five-year labor contract Sunday. The votes will be counted Tuesday. If the contract is ratified, union employees would return to work Dec. 27

***
In the tradition of the four Pinocchios given out by the Washington Post's fact-checker, we want to know if you have spotted any fibs, lies or untruths from Nebraska's GOP politicians in the media or campaign ads.
If you know of a GOP lie in Nebraska, fill out this form and we'll add it to the growing list.
***
President Biden on Nov. 15 signed into law a sweeping $1.2 trillion infrastructure measure, notching an achievement that had long eluded his predecessor in the White House, Donald Trump. The legislation, which will bring $3 billion to Nebraska, is aimed at improving the country's roads, bridges, pipes, ports and Internet connections. Trump had repeatedly tried and failed to secure a bipartisan infrastructure deal. Biden is also fighting for his Build Back Better plan!
Share some great NDP Infrastructure and Build Back Better graphics here.

***
There is still time to fill out our 2021 Voter Survey!
***
The NDP has launched a Mobile Office project designed to help our party better communicate with and serve our communities across the state.
The Mobile Offices will allow us to provide our local parties with a comprehensive and professional kit that can be used for fairs, parades, voter registration drives and more.
They are available to county parties, affiliated caucus and policy councils and other Democratic operatives across the state.
As a grassroots initiative, the project relies on the leadership and participation of local leaders. Those looking to request a Mobile Office should be prepared to return the office or help deliver it to its next location.
Each Mobile Office contains a canopy tent for outdoor use, parade banner, table, a comprehensive collection of literature, a wide range of basic tabling items, first aid kit and optional display components upon request.
Fill out the NDP Mobile Office request form!
***
Help build the NDP and become a Monthly Donor! You can help us help Dems win!

***
Our series of training for campaigns, led by state Sen. Carol Blood, continues.
The next session is Dec. 29: NDP Candidate Training – Questions From Our Candidates
***
Join us on a Welcome-to-the-Party call!! We cover topics such as voter registration and redistricting. We also will be giving our caucuses and councils the floor to talk about their goals and how you can get involved.
The next call is Jan. 4. Sign up here.
If you have suggestions for topics to cover, please email gina@nebraskademocrats.org.
***
Get your NDP swag at the NDP/Shirts 101 store!
There are lots of designs, including some terrific Jomaha/Blue Dot swag!
***
We leave you this week with a rendering by Mike Luckovich.
–By Kevin O'Hanlon/NDP Communications Director
NOTE: This is the last edition of #NebDems News for 2021. If you'd like to receive #NebDems News via email, just let us know by sending a note to: info@nebraskademocrats.org
###

IMPORTANT DATES
Dec. 18: Blood Drives Across Nebraska – Omaha
Dec. 19: Blood Drives Across Nebraska – Lincoln
Dec. 20: Holiday Fundraiser – Patty for Congress!
Dec. 29: NDP Candidate Training – Questions From Our Candidates
Dec. 30: Blood Drives Across Nebraska – Elkhorn
Jan. 4: NDP Welcome to the Party Call
Jan. 10: First day to accept early voting requests for the May primary