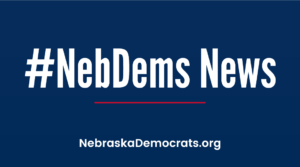 This week's spin of the "Wheel of Astonishment" lands us on President Trump's mind-numbing utterances at a White House Rose Garden ceremony to sign legislation guaranteeing funding to the September 11 Victim Compensation Fund.
With dozens of first responders and their survivors present, Trump — of course — made the moment all about him.
"I was down there also," the president said to an audience of 60 first responders and their families. "But I'm not considering myself a first responder."
"I spent a lot of time down there with you," the president added, appearing to suggest without evidence that he participated in either rescue efforts or surveying the damage after the attacks.
Trump also joked with the first responders that the stage set up in the Rose Garden might fall as they were all convening for a photo. He added that if the stage falls, the responders "are not falling very far."
Of course there is not a scintilla of evidence indicating that Trump was at ground zero during or immediately after the attacks. None. Zich. Nada. But there was an interview the day of the attacks where Trump discussed how one of his buildings had become "the tallest" in the city after the Twin Towers were destroyed.
U.N.B.E.L.I.E.V.A.B.L.E.
***
Back in Nebraska, Rep. Jeff Fortenberry held a town hall meeting in Lincoln on Thursday.
When time came for questions, the Lincoln Journal Star reported, more than 50 people formed two lines. Some of the first comments and questions the congressman encountered:
* "We need you to stand up to the president."
* "Why do you remain silent? At what point does your silence become complicity?"
* "What happened to your decency?"
* "What are you afraid of?"
Fortenberry, predictably, dodged the questions.
***
Democratic leaders and candidates in Nebraska and North Omaha called on Nebraska Congressman Don Bacon to push back against President Donald Trump's recent comments about Maryland Rep.Elijah Cummings. Those tweets described Cummbings' district, including the city of Baltimore, as "disgusting, rat and rodent-infested mess."
***
Democratic Crete Mayor Roger Foster, who devoted years to public service following the tragic death of his 8-year-old daughter in 2004, died Wednesday. Foster was 50. A lifelong Crete resident, Foster spent three years on the Crete City Council before becoming mayor in 2010. He was reelected in 2014 and again last November, only months after learning he had lung cancer.
"We lost a champion for working class Nebraskan, a mayor, a friend and a leader today. Roger Foster loved his community of Crete, welcoming families of all backgrounds into the small town. He got into politics to truly stand up for people who had no voice in our government," said NDP Chair Jane Kleeb. "Mayor Foster will be missed by us all. We send our love to his wife and daughters."
***
Having trouble deciding which of the Democratic presidential candidates to support? CNN has compiled a wonderful tool showing where each stands on the issues.
***
A reminder that the 2019 Helen Boosalis Luncheon, hosted by the Nebraska Democratic Women's Caucus, is August 9 at 11:30 a.m. at the Lincoln Station Great Hall. This year's theme — "Women. Vision. Change." — focuses on the forward movement of Democratic women in our state.
Proceeds from the luncheon fund scholarships for Nebraska women who are continuing their education, active in their communities and implementing progressive politics. The funds will also support candidates in Nebraska.
Get more information and purchase tickets here.
***
The 2019 Nebraska State Fair is Aug. 23 through Sept 2.
NDP staff will be manning our fair booth each day, but we need volunteers to help!
Please follow this link to sign up for a shift. And feel free to share.
Also, 2020 candidates are urged to drop of campaign materials (yard signs, etc.) at our Lincoln office (3701 O St. Suite 200) before Aug. 21 that we will take to our booth for distribution.
You can also drop them by our booth once it opens on Aug. 23.
***
We leave you this week with a rendering by Mike Luckovich, who picked up on Senate Majority Leader Mitch McConnell's new moniker of "Moscow Mitch" for blocking votes on measures aimed at addressing Russian meddling in the 2020 election.
–By Kevin O'Hanlon/NDP Communications Director
###
IMPORTANT DATES
Aug. 9: Helen Boosalis "Inspiring Women" Luncheon
Aug. 22-24: DNC Summer Meeting in San Francisco
Sept. 29: Blue Bench Training with the National Democratic Training Committee