Sen. Tony Vargas the Democratic candidate for Nebraska's CD2 House seat, and the Democratic Congressional Campaign Committee on Friday assailed Republican Rep. Don Bacon's votes on abortion meaasures.

Don Bacon continues his attacks on women's healthcare, inserting government into the doctor's office
Omaha, Neb. – Earlier this afternoon, Bacon voted against a bill that prohibits state officials from preventing women from traveling to another state for an abortion.
Vargas released the following statement in response:
"Don Bacon's position on women's access to reproductive healthcare gets more extreme by the day. Hours ago, he voted against a bipartisan measure that would prevent politicians like himself from punishing women who are seeking abortion care. And he also continues to support a bill that would criminalize all abortions nationwide – even for women who have been victims or rape or incest or whose lives are at risk.
"I will continue to stand with women and families who need access to reproductive healthcare. Politicians have no place in the middle of a decision that should be left to women and their doctors. Period."
Polling released earlier this week, which has Vargas up by 1 in a head-to-head, shows that voters find Bacon's extreme position on abortion access seriously concerning.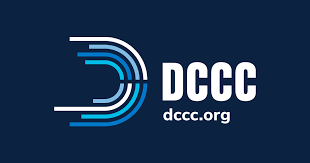 Don Bacon's Model Law Would Force 10-Year-Old Rape Victims to Carry to Term
Following the Supreme Court's decision to overturn Roe, a 10-year-old rape victim was forced to travel from Ohio to Indiana to receive care since Ohio's six-week "trigger ban" now bars women and children from accessing abortion even in the case of rape.
Don Bacon has been endorsed by anti-choice group the National Right to Life Committee (NRLC), whose general counsel Jim Bopp bragged to Politico about his model legislation that would allow states to force this young girl and others like her to carry their rapist's child to term.
Said Bopp of the 10-year-old Ohio girl: "She would have had the baby, and as many women who have had babies as a result of rape, we would hope that she would understand the reason and ultimately the benefit of having the child."
REMINDER: Bacon wants politicians like himself to have complete control over women's health care and supported criminalizing all abortions even in cases of rape, incest, or if the mother's life is at risk.
"This November, Don Bacon will have to look Nebraska voters in the eye and tell them why he thinks 10-year-old rape victims should be forced to give birth," said DCCC spokesperson Johanna Warshaw.