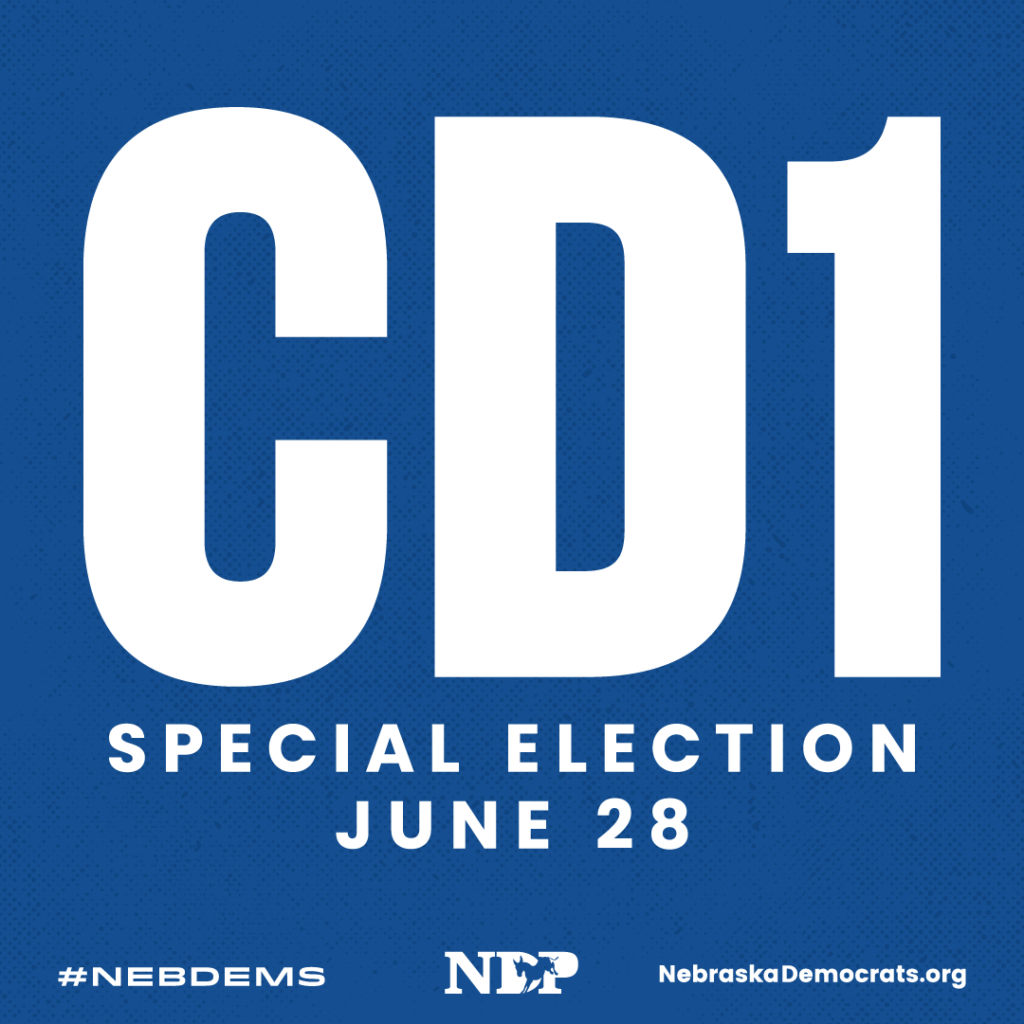 TODAY, June 28 is the day to go vote for Patty Pansing Brooks. Polls are open 8am-8pm.
Voting Questions? Call our voter hotline at 833-336-8683

Find Your Polling Location:
Drop Off Your Ballot:
If you are a mail-in voter and still have your ballot, it is too late to mail it back, you must drop it off at your county election office by 8pm on June 28.
Butler
451 N. 5th Ave., Suite 10, David City
Cass
201 Main St., Plattsmouth
Colfax
411 E. 11th S., Schuyler
Cuming
200 S. Lincoln St., Room 100, West Point
Dodge
435 N. Park, Rm 102, Fremont
Lancaster
601 N 46th St., Lincoln
Madison
1313 N. Main St., Madison
Platte
Platte County Courthouse, 26th Avenue and 14th Street, Columbus
Polk
400 Hawkeye St.
Sarpy
1102 E. 1st St., Suite #1, Papillion
Seward
529 Seward St., Room 205, Seward
Stanton
804 Ivy St., Stanton
CD1 Counties:
Are you a voter in CD1? Here are the counties that make up the First Congressional District.
Butler
Cass
Colfax
Cuming
Dodge
Lancaster
Madison
Platte
Polk
Sarpy
Seward
Stanton
More Info:
Email info@nebraskademocrats.org if you have further questions.
Voters in Congressional District 1 have a Special Election to fill the term of former Republican Rep. Jeff Fortenberry who got caught lying to the FBI.
Democratic state Sen. Patty Pansing Brooks is poised to win the race — the winner of which will serve until January 2023 —  and the Nov. 8 General Election, which will decide who fills the next full term.
We need all hands on deck — Democrats and Independents — to make sure she claims the CD1 seat!
 Vote at your polling location.
NOTE TO SARPY COUNTY VOTERS: Due to flooding, Precinct 44 has been moved from Grace Baptist Church to the Sarpy County Courthouse.