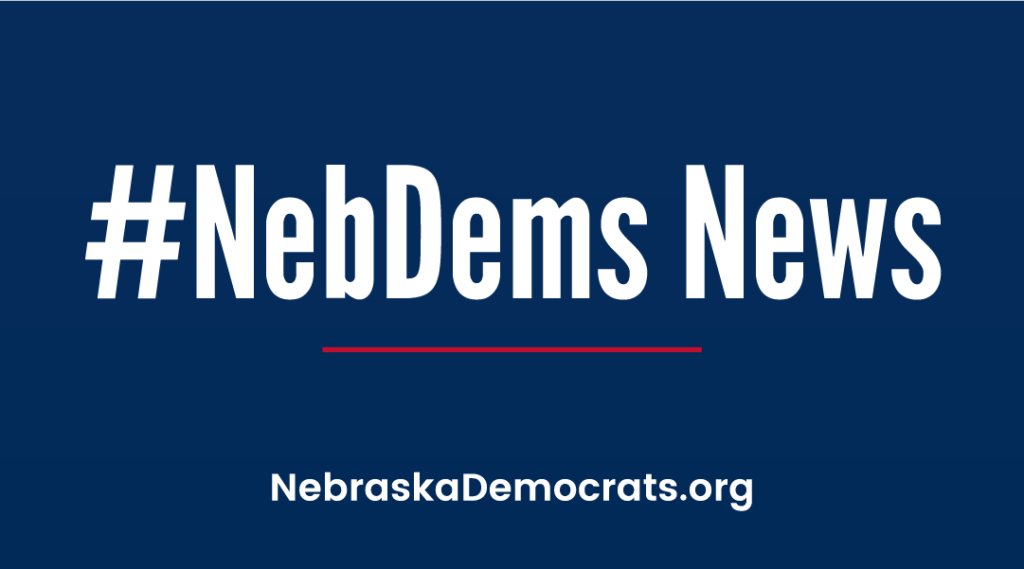 Nebraska Gov. Pete Ricketts got exposed this week for his hypocrisy in handling — or not handling — the COVID pandemic.
Ricketts was called out by Fox News' Chris Wallace for fighting against vaccine mandates — which is an integral part of the national GOP strategy — even as news broke that 1-in-500 Americans has died from COVID.
Wallace retorted that Nebraska's school system actually requires students to be vaccinated against a series of diseases, wondering aloud why Ricketts appeared to be fine with those requirements but not a mandate for the COVID-19 shots.
"You say it's a personal choice. In fact, to attend school in your state of Nebraska, children must be vaccinated against a number of diseases. They must be vaccinated against Diptheria, tetanus, and pertussis; polio; measles, mumps, and rubella; Hepatitis B; chickenpox," the veteran anchor said.
"Why are those mandates that parents in your state must comply with and do comply with routinely—why is it that they're not so objectionable and such a violation of personal freedom but Biden's vaccine mandates are?" Wallace continued.
Ricketts, as usual, didn't have a good answer beyond spewing out the GOP's canned, banal blather.
***
Sen. Carol Blood announced Monday at the Nebraska Capitol that she will seek the 2022 Democratic gubernatorial nomination!
Click here to watch a video of the event.
Also, visit her campaign website.
***
A special legislative session on redistricting began Sept. 13.
Redistricting happens every 10 years after the census and is meant to even out the populations of Nebraska's three congressional districts, 49 legislative districts, six Supreme Court districts, eight University of Nebraska Board of Regents districts and State Board of Education districts and five Public Service Commission districts.
For more information, see the Redistricting 2021 page on our website.
***
A noteworthy item from Reuters:
"The top 10 states by average monthly child tax credit payments in August – all from the West and Midwest – were: Utah, Idaho, South Dakota, Alaska, Nebraska, Wyoming, North Dakota, Iowa, Kansas and Montana, with monthly payments ranging from $515 to $456 in August. All voted last year for Trump over Biden and all have Republican governors."
***
We lost a Democratic stalwart this week with the passing of Douglas County Commissioner and former Omaha Mayor Mike Boyle.
"The Nebraska Democratic Party passes on our love to the Boyle family," said NDP Chair Jane Kleeb. "Commissioner Boyle was a giant in politics bringing compassion and justice to every position he held. He will be greatly missed by all."
An Irish wake hosted by Tom Monaghan and Joe Battalion will be held this Saturday, Sept. 18th, starting at 7 p.m., at Pauli's in Aksarben Village.
The Boyle family will receive visitors on the next day, Sunday, Sept. 19th, from 1 to 3 p.m. at the Heafey-Hoffmann Dworak-Cutler Chapel, 7805 West Center Road.  Funeral services will follow at 3 p.m.  Masks are required.
***
Sign up now for the Midwest Rural Conference on Oct. 2, where we have three great speakers on three amazing topics. The event is hosted by the NDP's Agricultural and Rural Council.
***
Our Morrison-Exon event, which is our annual fundraiser and where we celebrate the volunteers and party leaders who build and grow the Nebraska Democratic Party., is Nov. 13.
Get tickets to the Morrison-Exon event here.
***
Our series of training for campaigns, led by state Sen. Carol Blood, continues.
Sign up for the next session on Sept. 26: Logical Fallacies — How false statements are used to distort issues in political debates and campaigns.
***
You think you know your stuff? Join the NDP for a night of fun and trivia! Five rounds of trivia questions ranging from current politics, past politics, Nebraska history and so much more. Grab your team of six, or if you are solo, we will match you with other solo players.
Nov. 7, 2021: 6:30 p.m. to 8:30 p.m. CT. Via Zoom
***
Help build the NDP and become a Monthly Donor!
Some 550 Democrats ran in races across Nebraska in 2020 and had a 71 percent win rate. Many of the services we offered those candidates were bolstered by our Monthly Donors.

***
Welcome-to-the-Party calls have resumed! We are excited to cover topics such as voter registration and redistricting. We also will be giving our caucuses and councils the floor to talk about their goals and how you can get involved.
The next call is Sept. 21 withand will the youth assembly.
If you have suggestions for topics to cover, please email gina@nebraskademocrats.org.
***
Get your Biden and NDP swag at the NDP/Shirts 101 store!
The store now features some terrific Jomaha/Blue Dot swag!
***
We leave you this week with a rendering by Mike Luckovich.


–By Kevin O'Hanlon/NDP Communications Director
NOTE: If you'd like to receive #NebDems News via email, just let us know by sending a note to: info@nebraskademocrats.org
###

IMPORTANT DATES

Sept 21: Welcome to the Party Call – Youth Assembly

Sept. 26: Campaign Training: Logical Fallacies

Oct. 2: Midwest Rural Conference

Oct. 3: SCC meeting

Oct. 5: Welcome to the Party Call- Veterans and Military Families Council

Oct. 17: Block Captain Training

Oct. 25: Scottsbluff Event with Chair Jane Kleeb and Sen Carol Blood

Nov 2: Welcome to the Party- Secular Council

Nov. 7: NDP Trivia

Nov. 13: Morrison-Exon event

Nov. 21: Welcome to the Party- Interfaith Council