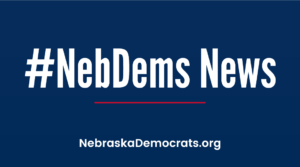 As the worldwide coronavirus death toll zooms past 100,000 — including some 18,000 in the United States — most everyone outside of President Trump's demented cabal has concluded that the POTUS badly mishandled the U.S. response to the pandemic.
So awful have his daily coronavirus rants become that CNN quit broadcasting them — choosing instead to focus solely on the remarks of medical experts such as Dr. Anthony Fauci, director of the National Institute of Allergy and Infectious Diseases — who, unlike the president, actually knows of what he speaks.
Esquire's Charles Pierce will have none of Trump's banal blather.
There never has been an administration that better exemplifies the philosophical concept of, "You Be You" better than this administration* at the current moment. Neither rain, nor snow, nor sleet, nor worldwide pandemic will keep Camp Runamuck from its appointed spin, deception, and ass-covering.
It is increasingly clear that the president* is on the verge of taking the approach once recommended by Senator George Aiken in relation to the Vietnam War—declare victory and get out. He has set up all the elements of doing so. His enablers already have begun declaring victory now that it is becoming clear that social distancing is working. The president* is ready to get back to full operational misrule and, if things go badly wrong, and they will, he can blame the states, especially the ones with Democratic governors. He will then campaign on a field of bones as the man who stopped the epidemic.
I can hardly wait.
Neither can we. Just 207 days until the election, folks.
***
The NDP urges you to participate in your Democratic County Convention! Get all the information on our blog.
The NDP and local county parties need your voice and participation. All of the county and state conventions will be conducted on the phone due to the coronavirus.
–The county conventions are open to any registered Democrat.
—You must register here by May 1 to receive the call information for your county convention.
–If you would like to run for a county or state party leader position — including our State Central Committee — please fill out this form by May 1.
–If you would like to run for a delegate position at the DNC national convention, please complete this form by May 26.



***
In case you missed it, the Daily Kos had an interesting article on Nebraska's 2nd Congressional District race.
"Forty-eight states and Washington, D.C., have winner-take-all presidential contests. Whoever wins the state gets all of its electoral votes. The exceptions are Maine and Nebraska — both of which apportion an electoral vote to the winner of each of their congressional districts. As such, Democrats need to contest the Omaha, Nebraska electoral vote. Because believe it or not, there are several realistic scenarios that get us to a 269-269 tie. And in that scenario, we lose the election."
We can win back that CD2 Blue Dot!

See Ann Ashford's latest ad.
***
The Nebraska Democratic Party is focused on making sure our elections are accessible and that the public is safe during the pandemic. We are shifting the majority of our resources to assist candidates to campaign in a new virtual world and to assist voters to Vote by Mail.

Click here to sign up to make calls and send texts for candidates.
***
The NDP has called on Secretary of State Bob Evnen and Governor Pete Ricketts to consider moving entirely to Vote-by-Mail ballots for the May 12 Primary Election in light of the coronavirus pandemic.
They recently said that Nebraska will have in-person voting on May 12, but that ALL Nebraska counties will be sending Vote-by-Mail applications to all voters.
The NDP is circulating a petition to demand that Nebraska go to an all Vote-by-Mail Primary Election for the safety of all.
The NDP has launched an online portal for Nebraskans to request that a VotebBy-Mail application be sent to them.
Simply fill out this form.

Simplemente llene la forma.

***
The Candidates of Color Fund, under the direction of the chairs of the Black Caucus, LatinaX Caucus, & Native caucuses, are happy to announce they have funded $6,300 to 19 candidates of color running for office.
If you would like to donate to the Candidates of Color Fund, 
click here.
***
There are more than 550 Democrats running for office in Nebraska for the May 12 Primary!
***
We have an update for NDP Block Captains for contacting voters now that door-knocking is out.
TONS of great information.
***
For candidates, the NDP has compiled a guide for Campaigning During Coronavirus, which you can read here.
Thank you to our friends at The Management Institute, Tuesday Company, M&R Lab, Power Labs, Progressphiles listserv, epolitics.com, ASDC, DNC, Missouri Democratic Party and other Democratic state parties and committees for providing some of the content that we repurposed for this guide.
In light of the coronavirus epidemic and the Nebraska Democratic Party's recommendations to cancel in-person gatherings, postpone all in-person campaigning, and adopt remote/virtual environments, we want to provide our candidates, local Democratic parties and allied activist organizations with recommendations on how to continue campaigning and staying in touch with supporters during the coronavirus.
***
We leave you this week with a rendering by Mike Luckovich, which needs no explanation.
–By Kevin O'Hanlon/NDP Communications Director
NOTE: If you'd like to receive #NebDems News via email, just let us know by sending a note to: [email protected]
###
IMPORTANT DATES
NOTE: All of the NDP's in-person events have been postponed until further notice. Check our Facebook page and website for updates. If you had planned to attend any non-NDP events, we urge you to check with the organizers on the status
April 24: Last day to mail in your voter registration application, it must be postmarked by this date
April 27: Last day to register to vote online

April 27: Last day to register to vote in-person at your DMV office

May 1: Deadline for Vote-by-Mail applications to be received by your county election office
May 1: Deadline to submit your registration to  attend the county convention.