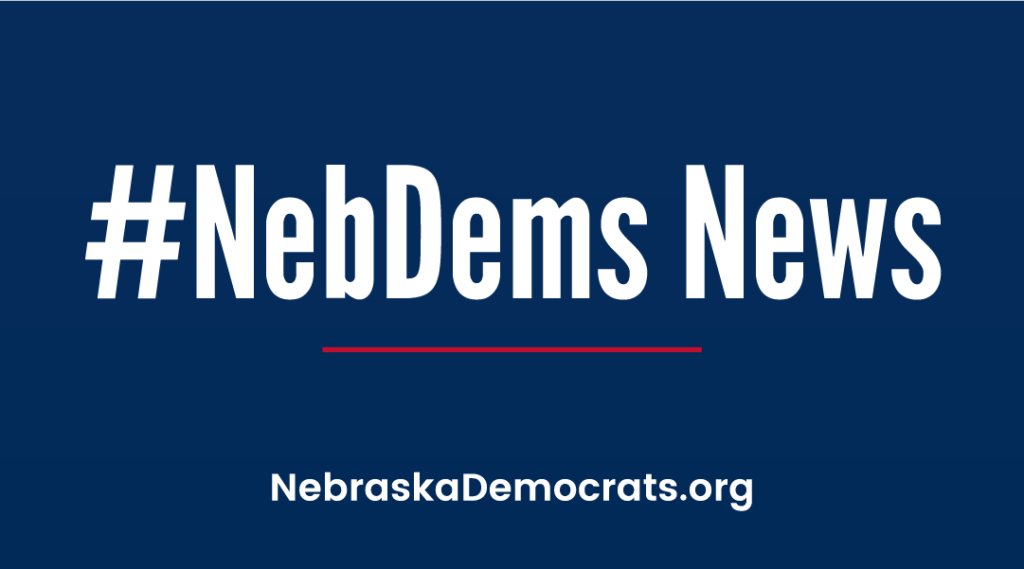 Gov. Pete Ricketts and Florida Gov. Ron DeSantis have joined a small group of GOP governors who seem bent on making sure their citizens contract COVID.
They refuse to issue mask mandates or other restrictions and bluster and threaten when cities and counties try to implement the same. Ricketts has roundly rejected CDC guidelines for the pandemic and has closed an online dashboard publishing COVID information and statistics. DeSantis has managed to make Florida a one-stop COVID infection spot.
But Ricketts and DeSantis are being challenged for the Cultivating Covid Crown by Texas Gov. Greg Abbott, one of those guys who not only refused to initiate common-sense pandemic precautions, but also signed a law that made it actually illegal for other authorities to mandate them.
Cueing Esquire's Charles Pierce:
Last week, Houston area officials said the wave of delta variant infections so strained the area's hospitals that some patients had to be transferred out of the city, with one being sent to North Dakota.
You find yourself passing out and four weeks later, you wake up in Bismarck, looking out your hospital window at two missile silos and a snowmobile shop. Modern medicine at its finest.

Seriously, what if you are a particularly selfless medical professional, and you make the very risky career choice of going to Texas to help out, and a worried mom from one of the real freedom-loving communities where nobody can tell anyone else what to do comes to you and asks how to keep her kids safe at school. What do you tell her? Move to Vermont?
This could well be a "Hold my beer" moment for Ricketts and DeSantis.
Stay tuned.
***
The NU Board of Regents on Friday rejected regent and GOP gubernatorial candidate Jim Pillen's horrible resolution to ban teaching Critical Race Theory on NU campuses. The measure was also supported by Gov. Pete Rickets.
On Thursday, Dulce Sherman, chair of the NDP's Latinx Caucus Chair, Precious McKesson, Black Caucus chair and Colette Yellow Robe, Native Caucus chair, wrote an op-ed in the Lincoln Journal Star against the measure.
And a special thanks to Regents Elizabeth O'Connor and Barbara Weitz — both Democrats — for voting against the measure.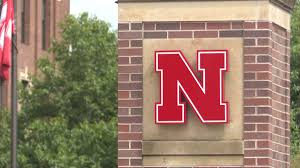 ***
Democratic National Committee Chair Jaime Harrison and DNC Native Caucus Chair Rion Ramirez joined NDP Chair Jane Kleeb and NDP Native Caucus Chair Colette Yellow Robe in acknowledging the International Day of the World's Indigenous Peoples on Monday.
***
Each year at our Morrison-Exon dinner, which is our annual fundraising event, we celebrate the volunteers and party leaders who build and grow the Nebraska Democratic Party.
But because the Delta variant is on the rise and because Gov. Ricketts has made it clear he will not follow the CDC guidelines — should they suggest no more gatherings over 100, etc. — the SEC took a vote this week to make the last SCC Meeting for 2021 (on Oct. 3) and the ME 2021 event (Nov. 6) online events.
We know this is disappointing, as we all want to be back to normal. However, we are very nervous with the trend of the numbers and the refusal of the governor to follow CDC guidance.
Get tickets to the Morrison-Exon event here.
The deadline for award nominations is Sept. 1 at 5.p.m CT. Submit a nomination here.
***
Congratulations to the Nebraska Democratic Women's Caucus for a successful Helen Boosalis Inspiring Women Luncheon and their scholarship recipients (pictured below L to R: Maya Thomas, Pastor Janet Banks, Caiden Henry-Perlich. Not pictured: Johnna Bailey)! Thank you for all you do in our state to support and elect women!

***
The NDP has launched a "Flip that Bacon" website to target Rep. Don Bacon's 2nd District congressional seat in 2022.
The Democratic Congressional Campaign Committee has CD2 as one of its 22 competitive House districts that are either open or held by Republicans.
"We are building a winning coalition of voters to flip the CD2 seat red to blue," said NDP Chair Jane Kleeb. "Rep. Bacon pretends he is a moderate using all sorts of fake talking points. Bacon's voting record reflects his true values of turning his back on assistance to small businesses and families as well as women experiencing violence. Nebraskans do not like fake bacon and we intend to keep Don accountable."
Click here to go to the Flip that Bacon site.
At the bottom of the home page is a timeline slider listing Bacon's gaffes and horrible votes and positions during his time in office.
Also, click here to download and share Flip that Bacon graphics on social media!

***
The White House announced the 30×30 proposal called America the Beautiful — putting 30 percent of the nation's land and water in conservation status by 2030.
And to counter the tripe about the plan being spread by Ricketts and others, the NDP has launched a series of "Burgers and Beers" sessions to talk truth about the America the Beautiful plan.
See where the next meetings are or request one in your area!
Read NDP Chair Jane Kleeb's blog about the plan here.
***
Save the date for our annual Salute to Senators, which will be held outside at the Lincoln Children's Zoo on Sept. 14.
***
The NDP has launched a Mobile Office project designed to help our party better communicate with and serve our communities across the state.
The Mobile Offices will allow us to provide our local parties with a comprehensive and professional kit that can be used for fairs, parades, voter registration drives and more.
They are available to county parties, affiliated caucus and policy councils and other Democratic operatives across the state.
As a grassroots initiative, the project relies on the leadership and participation of local leaders. Those looking to request a Mobile Office should be prepared to return the office or help deliver it to its next location.
Each Mobile Office contains a canopy tent for outdoor use, parade banner, table, comprehensive collection of literature, a wide range of basic tabling items, first aid kit and optional display components upon request.
Fill out the NDP Mobile Office request form!
***
Our series of training for campaigns, led by state Sen. Carol Blood, continues.
Sign up for the next session on Sept. 26: Logical Fallacies — How false statements are used to distort issues in political debates and campaigns.
***
You think you know your stuff? Join the NDP for a night of fun and trivia! Five rounds of trivia questions ranging from current politics, past politics, Nebraska history and so much more. Grab your team of six, or if you are solo, we will match you with other solo players.
Nov. 7, 2021: 6:30 p.m. to 8:30 p.m. CT. Via Zoom
***
Help build the NDP and become a Monthly Donor!
Some 550 Democrats ran in races across Nebraska in 2020 and had a 71 percent win rate. Many of the services we offered those candidates were bolstered by our Monthly Donors.

***
Welcome-to-the-Party calls have resumed! We are excited to cover topics such as voter registration and redistricting. We also will be giving our caucuses and councils the floor to talk about their goals and how you can get involved.
The next call is Aug. 17 and will discuss the NDP's platform.
If you have suggestions for topics to cover, please email [email protected].
***
Volunteer with the NDP!
Fill out this form and we will help you find an area that fits your talents and time. We need volunteers for everything from data entry to knocking doors, from proofreading to public speaking. If you have any special skills that you would like to use to build the party, please add that in the comments.
If you want to help, we can put you to work.
***
Get your Biden and NDP swag at the NDP/Shirts 101 store!
The store now features some terrific Jomaha/Blue Dot swag!
***
We leave you this week with a rendering by Bill Bramhall.
–By Kevin O'Hanlon/NDP Communications Director
NOTE: If you'd like to receive #NebDems News via email, just let us know by sending a note to: [email protected]
###

IMPORTANT DATES

Aug. 14: NDP Burgers and Beer event in Scottsbluff
Aug. 22: NDP Burgers and Beer event in Ft. Calhoun
Sept. 1: Deadline for nominations for NDP Morrison-Exon Awards
Sept. 13: Special legislative session on redistricting
Sept. 14: Salute to State Senators
Sept. 26: Campaign Training: Logical Fallacies
Oct. 3. SCC meeting
Nov. 6: Morrison-Exon event