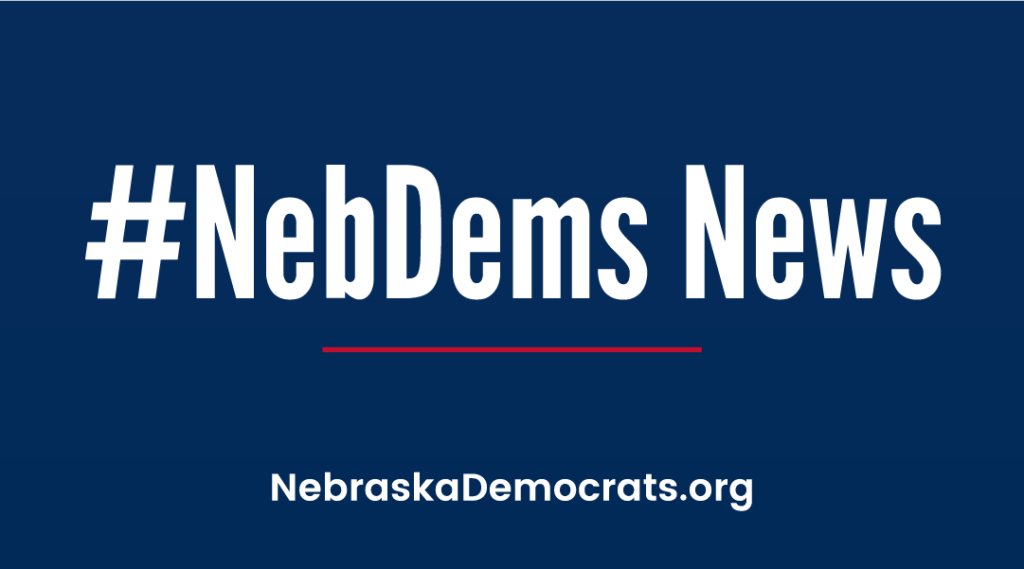 As we mark one week since the U.S. Supreme Court's dreadful decision to overturn the 1973 Roe v. Wade ruling that guaranteed women access to abortions, it is galvanizing voters — especially women — to fight back.
How absurd was the decision? New Yorker satirist Andy Borowitz masterfully pointed that out this week.
Millions of American women and girls have declared themselves corporations in order to force the United States Supreme Court to grant them rights as people, legal observers have reported.
Attorneys across the nation indicated that they have been swamped by requests from clients seeking to incorporate as soon as possible.
"The Supreme Court decided in 2010 that corporations are people, so all we want is to be treated like corporations, " Carol Foyler, who now goes by the corporate name FoylerCo L.L.C., said.
The decision by millions of women to incorporate sent shock waves through the Court's conservative majority, who reportedly scoured the Constitution in vain for a means to circumvent the ingenious tactic.
Even the normally taciturn Clarence Thomas was moved to issue a rare public statement. "It's a sad day in America when the nation's highest court is forced to treat women like people," he wrote.
This is not over.
***
On a related note, here are some of the diapers and feminine hygiene products that were donated at our Block the Ban and the Ballot Box events protesting the overturning of Roe v Wade. This batch was delivered to the Friendship Home of Lincoln!
***
When the initial disappointment faded after Tuesday's CD1 Special Election, we all realized how close Sen. Patty Pansing Brooks came to winning the race.
In a district that has an nine-point advantage for Republicans, Pansing Brooks came within six points in the contest to replace Republican Rep. Jeff Fortenberry, who was found guilty of lying to the FBI about illegal campaign donations.
That folks, is Patty Power!
Nebraska Democratic Party Chair Jane Kleeb said:
"Sen. Pansing Brooks connected with voters and started to change the political landscape of Nebraska. Nebraskans turned out to send a very loud and clear message that access to abortion services must be legal and protected."
Pansing Brooks will face Sen. Mike Flood again in the Nov. 8 General Election.
***
Thanks to the senators, sponsors and attendees who made our Salute to Senators event last weekend a huge success!
***
The NDP has launched a Mobile Office project designed to help our party better communicate with and serve our communities across the state.
The Mobile Offices will allow us to provide our local parties with a comprehensive and professional kit that can be used for fairs, parades, voter registration drives and more.
They are available to county parties, affiliated caucus and policy councils and other Democratic operatives across the state.
Each Mobile Office contains a canopy tent for outdoor use, parade banner, table, comprehensive collection of literature, a wide range of basic tabling items, first aid kit and optional display components upon request.
Fill out the NDP Mobile Office request form!
***
We are sad to report that former Sen. Paul Hartnett, also a former member of the Bellevue school board, passed away on Sunday, June 27, at age 94.
Hartnett served on the school board from 1968 until 1984, when he was elected to the Unicameral. He was re-elected four times in the 45th district and stepped down in 2004.
"Bellevue has lost a great statesman," Mayor Rusty Hike said. "I will miss Paul Hartnett dearly. Bellevue is a better place because of him."
***
The NDP Coordinated Campaign is hiring Organizers to work in the Second Congressional District area (Douglas, Saunders, part of Sarpy).
Please send your resume and cover letter to info@nebraskademocrats.org. #NebDems
***
Join Senator CarolBlood on July 17 for another great NPD training! Subject: Creative Campaign Financing.
***
Help build the NDP and become a Monthly Donor to help us help Dems win in 2022 and beyond! We need your help!
***
Join us on a Welcome-to-the-Party call!! We cover topics such as voter registration and redistricting.
The next call is July 12. Sign up here.
If you have suggestions for topics to cover, please email gina@nebraskademocrats.org.
***
Get your NDP swag at the NDP/Shirts 101 store! There are lots of designs from which to choose.
***
We leave you this week with a rendering by Bill Bramhall.
–By Kevin O'Hanlon/NDP Communications Director
NOTE: If you'd like to receive #NebDems News via email, just let us know by sending a note to: info@nebraskademocrats.org
###

IMPORTANT DATES
July 2: Royers for Legislature signature gathering event
July 5: Royers for Legislature signature gathering event
July 7: CD2 team event
July 9-10: Heartland Pride Parade and Festival Omaha
July 9: Royers for Legislature signature gathering event
July 17: NDP Campaign Training with Sen. Blood: Creative Campaign Financing.
Aug. 6: NDP Yard Sign Drive-Thru in Grand Island
Aug. 6: NDP Yard Sign Drive-Thru in Lincoln
Aug. 6: NDP Yard Sign Drive-Thru in Omaha
Oct 15: Morrison Exon event
Nov. 8: General Election