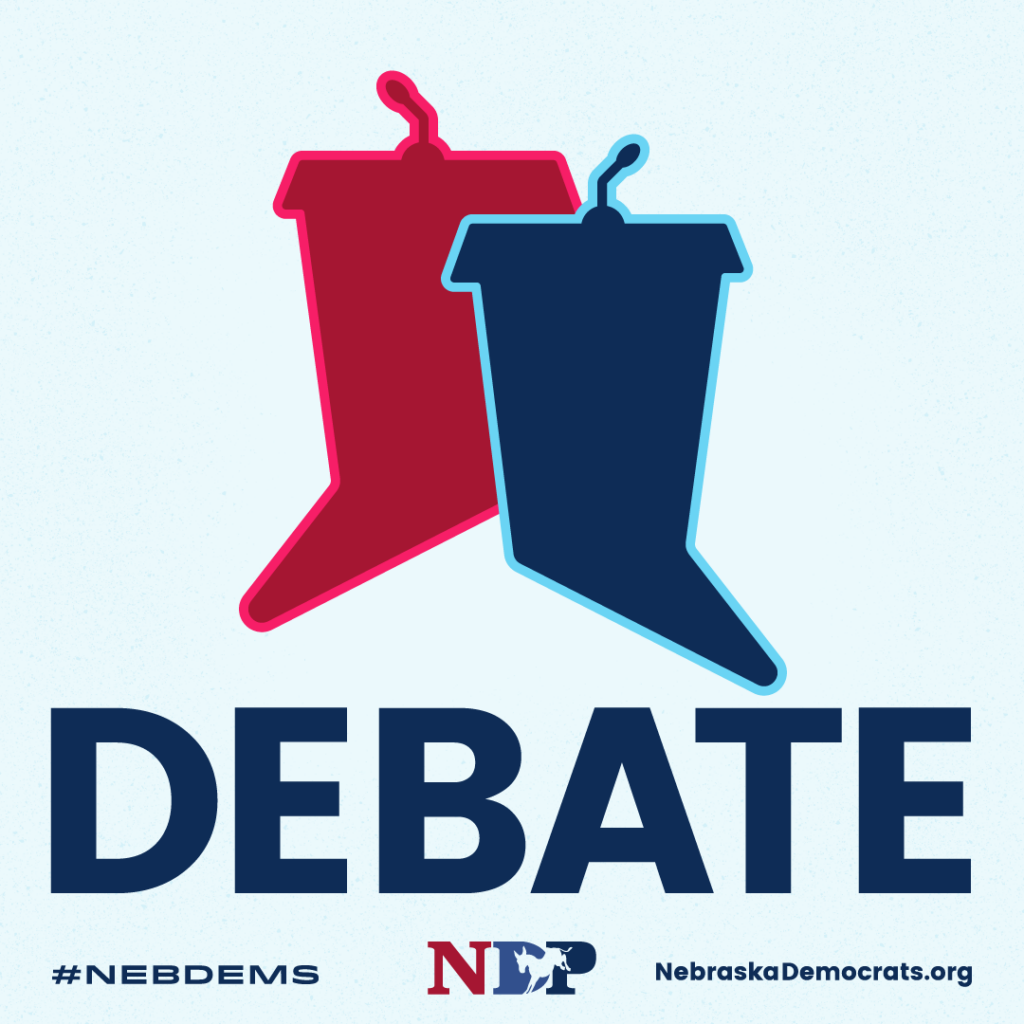 Get ready for four debates in the CD1 and CD2 races!
While Republican Jim Pillen refuses to debate Democratic state Sen. Carol Blood in their gubernatiral race, our CD1 and CD2 candidates are preparing to engage their opponents.
Democratic state Sen. Patty Pansing Brooks and Rep. Mike Flood have one more debate scheduled in their CD1 race:

Oct. 2
5 p.m.
Hosted and broadcast by KLKN
Limited space for audience members.
More information.
Democratic state Sen. Tony Vargas and Republican Rep. Don Bacon have two debates scheduled in their CD2 race.
Oct. 13
Noon CT
Hosted by League of Women Voters and the Omaha Press Club
Debate is at the press club, First National Center 1620 Dodge St #2200. A limited number of audience members will be allowed in, but a ticket purchase is required. Tickets will be sold by the Omaha Press Club for $19 per person and includes lunch. For reservations call 402-345-8008 or email Christine at opcchristine@gmail.com.
Broadcast on WOWT
More information.
Oct. 16
6 p.m. CT
Hosted and broadcast by KETV
Debate is in-studio with no live audience.
More information.