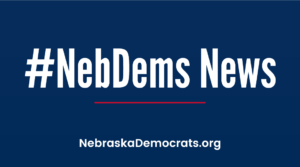 Folks were understandably stunned this past week when President Trump mused about using nuclear bombs to stop hurricanes.
Yes, yes he did.
This alarming utterance did not escape the Washington Post's Dana Milbank, who pondered how Trump might well deal with myriad problems by using the largest nuclear arsenal on the planet, which, frighteningly, is under his control.
"There are many ways to get more bang for the buck from our nuclear arsenal. All it takes is some out-of-the-silo thinking by the commander in chief.

"After dropping one in the eye of Hurricane Dorian, he could use another one to deforest the Amazon, thereby eliminating the threat of future forest fires. A string of nuclear explosions along the southern border would prove a more effective deterrent than a wall. Nuclear fallout would swiftly eliminate the alleged bedbug infestation at Trump's Doral club in Florida. Nuking Greenland would likely bring down the purchase price.

"There's hardly a problem Trump couldn't eliminate with a controlled nuclear detonation. He could nuke his tax returns, nuke the Fed, nuke Obamacare, nuke the federal debt, nuke 40 pounds of body fat, nuke rare steaks, nuke opioid stockpiles, nuke measles outbreaks, nuke Democratic precincts and nuke the leech with three jaws and 59 teeth just discovered in Washington."
***
Back in Nebraska, Trump drew a rare rebuke from Nebraska corn producers for continuing to issue oil refinery waivers that thwart ethanol production and for a trade policy that they said has damaged agriculture.
"Many of our corn farmers have stood with Trump for a long time, but that may soon change," said Dan Nerud, a Dorchester farmer and president of the 2,400-member Nebraska Corn Growers Association.
Said David Bruntz, a Friend farmer and chairman of the Nebraska Corn Board: "All we're getting is lip service. At one moment, we think President Trump is on our side and then the refinery waivers come through. It's truly a slap in the face.
"Farmers are hurting," Bruntz said, "and it just keeps getting worse."
***
Gov. Pete Ricketts had been all but asking to get sued over his slow-walking of the implementation of Medicaid expansion approved by Nebraska voters last year.
This week, the nice folks at Nebraska Appleseed obliged by slapping him with a lawsuit asking the Nebraska Supreme Court to order Ricketts to move up to Nov. 17 the date when about 94,000 low-income Nebraskans could gain Medicaid coverage.
That's about a year earlier than slow-walking Pete wants to start offering coverage.
Ol' Pete just doesn't care about poor folks.
***
At its summer meeting last week in San Francisco, the DNC adopted a resolution honoring the late Frank LaMere, a member of the Winnebago Nation of Nebraska and first associate chair of the Nebraska Democratic Party
DNC meeting attendees were shown shown a tribute video honoring Frank, which you can watch here.
To honor Frank, the NDP and the DNC's Native Caucus are establishing the Frank LaMere Grassroots Fellows Program to carry Frank's legacy forward.
You can donate to the fellowship fund here.
***
Reminders:
We will be holding a VendorFest and Candidate Briefing on September 29 in Lincoln. This is a training targeted at candidates and campaign staff, but all are welcome. Vendors will participate in best practices panels facilitated by NDP staff and officers. We will also review the Candidate MOU, VAN, Coordinated Campaign and other information needed to run a strong campaign.
We also have a Big Blue Weekend: SCC Meeting, Blue Bench Training, Black Caucus Event October 25-27 in Omaha. The Blue Bench Training with the National Democratic Training Committee has three tracks for candidates, campaign staff and local party leaders/grassroots activists. All three tracks get trained on Fundraising, Digital Organizing, Communications and Field. Follow the above link to book your hotel room.
***
NDP Chair Jane Kleeb will be on MSNBC's " a.m. Joy" tomorrow to discuss ethanol, tariffs and rural voters tomorrow at 9:15 a.m. (CT).