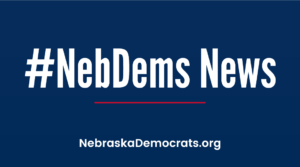 Finally some good news.
Mercifully, there will be no more presidential debates as the clock ticks down toward the Nov. 3 election. Just 11 more days.
Thursday's debate was less painful than the first — where Trump was totally unhinged.
The Washington Post's Dana Milbank did his journalistic duty by sitting through the thing and then writing about it.
But there was something Trump's advisers apparently hadn't considered when they told him, in more polite words, to "shut up, man," as Joe Biden requested during the last debate: The only thing worse for Trump than having an unwatchable debate is having a watchable debate.
It wasn't a battle between Biden and Trump. It was a battle between reality and fantasy. In front of tens of millions, Trump played the fantasist — utterly removed from Americans' suffering and from the most obvious truths.
Eye rolls and head shakes replace interruptions in the final presidential debate.
Moderators in the final presidential debate were allowed to mute microphones for interruptions. Here's how both candidates' body language spoke on their behalf.
The most stunning part, even after four years of this, is that Trump seems to believe his own rearrangement of facts. With a straight face, he announced that it was Biden who, in eight years as vice president, "did nothing except build cages to keep children in." In this novel version, Trump is the one who "changed the policy" of family separation (and, besides, the facilities where he warehoused the children were "so clean").
NBC's Kristen Welker calmly and capably weathered Trump's hectoring. "We need to move on," she told him.
So do we all.
***
Our 100,000 Calls Across Nebraska — which ended on Oct.18 — was a HUGE success!
The final tally showed we made 171,199 phone calls!
Also over the last month, we got out the vote in every method possible: 471,000 text messages, 210,000 voter guides, 50,000 postcards, 49,500 yard signs and 35,000 "no-knock lit drops" right to people's doors.
Inside Elections moved its prediction for our District 2 electoral vote from "tilt Democrat" to "lean Democrat." We're on the verge of delivering a presidential vote to Joe Biden.
Sabato's Crystal Ball moved its CD-2 Congressional prediction from "lean Republican" to "toss-up." It's anybody's game between Kara Eastman and Don Bacon.
***
Join CD1 Congressional Candidate Kate Bolz for margs with actress Marg Helgenberger on Monday!
Marg and Kate were both born and raised in Nebraska small towns and both know what it takes for us to get back to the Good Life.
They will be discussing the critical issues facing our state – from meatpacking workers to what it was like growing up in a Nebraska small town. Marg will also be doing a special reading for all attendees!
For this Zoom happy hour, we'll be providing "Margs," aka Margarita cocktail recipes, for attendees to enjoy. So pour yourself a drink and join us Monday, October 26 for this special event!

Click here to sign up for the event.
***
The NDP has designed Voter Guides showing all of the Democrats running for office in all 93 Nebraska counties. We also include the ballot initiatives and constitutional amendments.
Just click here to find your county Voter Guide.
***
If you have any questions about voting, including how to drop off your early ballot or find your polling place, simply visit the NDP Voting Center.
***
The Douglas County Democratic Party is holding one last Yard Sign Drive-Thru event Saturday to distribute signs for Biden-Harris, Kara Eastman and other DEM candidates!
It will be from 11 a.m. to 1 p.m. at 1728 South 32nd Ave, in Omaha.
You also can pick up Biden-Harris signs at our Lincoln and Omaha offices on Tuesday and Thursdays!
The Lincoln office is at 3701 O St., Suite 200 and is open M-F from 10 a.m. to 6 p.m.
The Omaha office is at 5418 S. 27th St., Suite 6 and is open Tuesdays and Thursdays from 10 a.m. to 6 p.m.
We ask for a $20 donation for yard signs or that you take a packet of postcards to fill out and send to voters.
***
You can help us elect Democrats by writing postcards to voters!
We have several options:
Create your own postcards and we will email you a list of names.
Pick up a packet at one of our offices:
The Lincoln office is at 3701 O St., Suite 200 and is open M-F from 10 a.m. to 6 p.m.
The Omaha office is at 5418 S. 27th St., Suite 6 and is open Tuesdays and Thursdays from 10 a.m. to 6 p.m.
If you are in greater Nebraska and want to involve a few friends, we can mail a packet with a larger number of postcards and names.
***
Preston Love, longtime community leader and political advocate, is the Democratic write-in candidate for U.S. Senate in the Nov. 3 election. Love is endorsed by the Nebraska Democratic Party.
Voters can simply write Love on the write-in line and fill in the oval next to his name under the U.S. Senate portion of their ballot.

***
Help protect the vote as an Election Day poll watcher! The Nebraska Coordinated Campaign is looking for lawyers, law students, and other volunteers committed to Democratic principles and voting rights to join our voter protection team. Help protect the vote by serving as a poll watcher in Omaha on Election Day! The first step to becoming a poll watcher is to sign up for one of our upcoming trainings:
Sign up for a training to be an Election Day Poll Watcher!
On Election Day, our volunteers will be on the ground at priority polling places in Nebraska's competitive Second District (Douglas and Sarpy Counties) to monitor election administration and ensure that everyone qualified gets to cast their vote. All poll watchers must attend a training.
Sign up here for our last virtual training session on Sunday, October 25 from 3 to 4:30 p.m.

***
The NDP's last Welcome-to-the-Party online event before the election is Tuesday, Oct. 27. The events are geared to new voters. We will answer all your questions about voting and how to get involved. You can type your questions in the chat or ask them live.
***
Get your Biden and NDP swag at the NDP/Shirts 101 store!
***
We leave you this week with a rendering by MIke Luckovich.
–By Kevin O'Hanlon/NDP Communications Director
NOTE: If you'd like to receive #NebDems News via email, just let us know by sending a note to: [email protected]
###

IMPORTANT DATES
Oct. 24: Saturday Get-Out-the-Vote Phone Bank!
Oct. 24: Phone Bank for Kara!
Oct. 24: Omaha Biden-Harris Yard Sign Drive Thru Party
Oct. 24: Kate Bolz Digital Organizing Call
Oct. 24: Virtual Concert for Team Bolz!
Oct. 25: Sunday Get-Out-the-Vote Phone Bank!
Oct. 25: Lincoln + Lancaster County for Kate Bolz!
Oct. 26: Kate Bolz Margs with Marg Helgenberger
Oct. 27: Welcome-to-the-Party Call
Oct. 31: Kate Bolz Digital Organizing Call [Halloween Edition]
Nov. 3: Election Day