The Nebraska Democratic Party announced Wednesday that it is renaming its annual fundraising event in honor of Sens. Bob Kerrey and Ben Nelson.
Each year the Nebraska Democratic Party celebrates elected officials, candidates, party leaders and grassroots volunteers that build our party. For about two decades, the annual event was called the Morrison Exon fundraiser in honor of Gov. Frank Morrison and Sen. Jim Exon. The party's State Executive Committee voted recently to change the name.
The event on Oct. 14, 2022 will be the inaugural Kerrey Nelson Gala. See information about our awards.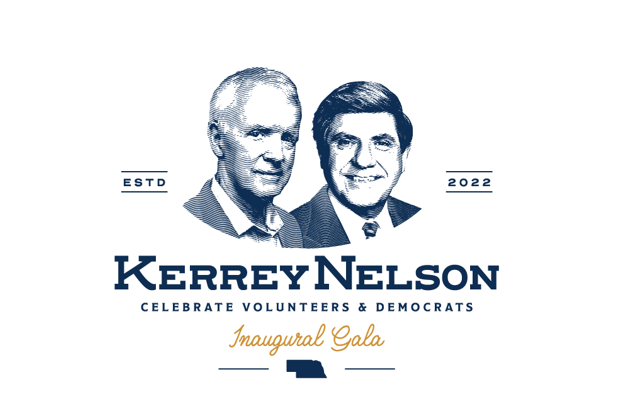 Said Kerrey: "I am honored but uncomfortable knowing how much I loved and admired Governor Morrison and Senator Exon. The Nebraska Democratic Party continues to welcome all as we work to transform the landscape of our state to get back to governing for the people," 
Said Nelson: "The Nebraska Democratic Party is the infrastructure all candidates need to win. The volunteers and campaign staff across the state that work every day to ensure our values are shared with voters is critical to any candidate running for office. I have always been a proud Democrat serving our state and nation with pride. I am honored and humbled to have the Nebraska Democratic Party's annual fundraiser, that celebrates volunteers and party leaders, named after me and Sen. Kerrey."
NDP Chair Jane Kleeb moved to rename the event and add several awards named after party leaders Preston Love Jr., Sen. DiAnna Schimek, former NDP Chair Deb Quirk, former Omaha Mayor Mike Fahy and former U.S. Rep Brad Ashford.
They join other awards that were established in recent years: The Sunshine Award; The Anne Boyle Award; The State Party Chair Award; and The Frank LaMere Hall of Fame Award. 
The annual fundraiser always includes great Nebraska and national speakers. Past speakers included Speaker Nancy Pelosi, Interior Secretary Deb Haaland, Transportation Secretary Pete Buttigieg, Sen. Amy Klobuchar, Sen. Elizabeth Warren, Sen. Senator Jeff Merkley, Rep. Ro Khanna, Rep. Cori Bush and Minnesota Attorney General Keith Ellison.
About Sens. Kerrey and Nelson:
Kerrey served our state as governor from 1983 to 1987, as a U.S. Senator from 1989 to 2001 and was a candidate for the Democratic presidential nomination in 1992. Kerrey served our nation on the 9/11 Commission and was awarded the Medal of Honor for his service during Vietnam as a Navy SEAL.
Nelson served our state as governor from 1991 to 1999  and as U.S. Senator from 2001 to 2013. Nelson founded the CHIP program ensuring kids in our state had access to health insurance. A champion for the environment and property rights, Nelson denied a nuclear waste dump from being built in Boyd County.