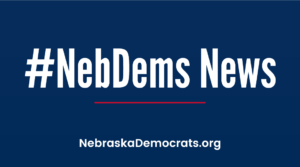 Well, President Trump held a Town Hall Meeting this week, which by all accounts, was predictably awful.
This Reality Show President has sent the nation careening off the tracks into a swamp stew of chaos, lawlessness, grifting, corruption and a pandemic that has all but ruined our economy.
If you managed to sit through it without screaming in horror, you get a Gold Star.
Queue Esquire's Charlie Pierce.
Evidently, while I was watching a fine NBA playoff game that did not end the way I was hoping it would end, the president* had another unfortunate encounter with his alleged fellow humans, this time in Pennsylvania in a "town hall" format which, alas for the president*, meant questions from actual humans with actual concerns. The result, by all accounts, was a train wreck atop a car wreck upon a dumpster fire at the bottom of a cliff.

The most remarkable thing about this debacle was the fact that it was billed as a town hall for "undecided" voters. I simply cannot—and, increasingly, will not—understand anyone who is "undecided" about giving this guy four more years as president* and, thus, four more years to turn constitutional democracy into a SuperFund site. Just to take one facet of that possibility: can you imagine the kind of stumblebum unemployables with whom he will staff his government for a second term? No purportedly serious Republican will come near him. Nobody with any expertise will answer the phone. You're going to end up with an executive branch full of people who make Michael Caputo look like Henry Clay. And you're "undecided" about whether or not this is the outcome you want for the country?

You're lying. You know you are.
We are fast-approaching reckoning day. Just 46 days until the election.
***
We're running a special for tickets to our Morrison Exon event with Sen. Warren and Rep. Haaland.
Sept. 27 at 6 p.m CT
A donor called us knowing how hard Covid-19 has hit everyone and made a donation to the party so we could offer tickets at the $20.20 rate. These are limited in number, so act fast!
***
Preston Love, longtime community leader and political advocate, has announced that he will be the Democratic write-in candidate for U.S. Senate in the Nov. 3 election. Love is endorsed by the Nebraska Democratic Party.
Voters can simply write Love on the write-in line and fill in the oval next to his name under the U.S. Senate portion of their ballot.

***
Because of a production problem at the supplier, we have been unable to procure more Harris/Biden yard signs.
Keep an eye on our website and Facebook page for updates on when they will be available.
***
The NDP has started a series of Welcome-to-the-Party online events geared to new voters. We will answer all your questions about voting and how to get involved. You can type your questions in the chat or ask them live.
***
Make sure you register to vote and request a Vote-by-Mail ballot at the NDP Voting Center.
Please share the above link with friends and family!
***
Get your Biden and NDP swag at the NDP/Shirts 101 store!
***
The NDP's Latinx and Women's caucuses are reaching out to give candidates endorsements.
If you want to seek an endorsement from the Latinx Caucus, fill out this form.
If you want to seek an endorsement from the Women's Caucus, send an email: [email protected]
***
Sign up for our 100,000 Calls Across Nebraska — Oct. 10-18– where we will phone bank voters to turn out the vote for Democrats!
It's easy! Sign up here!
***
We leave you this week with a rendering by John Deering.
–By Kevin O'Hanlon/NDP Communications Director
NOTE: If you'd like to receive #NebDems News via email, just let us know by sending a note to: [email protected]
###

IMPORTANT DATES
Sept. 19: Scottsbluff Biden-Harris Yard Sign Drive-Thru Party
Sept. 26: SCC Phone Meeting and Continuation of State Convention

Sept. 27: Morrison Exon Annual Event: At Home with Nebraska Democrats

Sept. 28: Block Captain Training: Getting Ready for GOTV and Voter Guides
Sept. 29: Welcome-to-the-Party Call

Sept. 29: First Presidential Debate

Oct. 6: Welcome-to-the-Party Call

Oct. 7: Vice-Presidential Debate

Oct. 10-18: Phone Bank for Dems:100,000 Calls Across Nebraska

Oct. 15: Second Presidential Debate