Veteran political operative Jim Rogers has been named executive director of the Nebraska Democratic Party.
"Jim has a deep understanding of Nebraska's political landscape and respect for party operations," said NDP Chair Jane Kleeb. "His leadership and skills are huge assets as we head to the 2019 City of Lincoln election and the 2020 campaign season.
"Jim joins a growing and diverse staff based in both Lincoln and Omaha," Kleeb said. "Jim will manage the Nebraska Democratic Party's expansion into rural Nebraska, where we have a plan to earn the trust of voters, including farmers and ranchers, back again."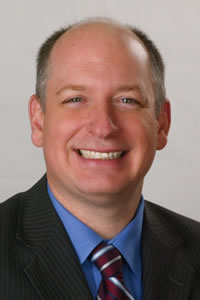 Rogers, who most recently worked on the Jane Raybould for U.S. Senate campaign, was executive director of the NDP from 2009 to 2013. He also was political director for Brad Ashford's successful 2014 campaign for Nebraska's 2nd District congressional seat and then served as Ashford's outreach director.
Rogers. 45, earned his bachelor's degree in business administration and economics from the University of Nebraska-Omaha.
"I am beyond excited to take on the role of Executive Director for the NDP,"  Rogers said. "Expanding our map, our outreach and our message to voters across Nebraska is critical as we build upon our success from 2018 and head towards 2020."