Press Statement from NDP Associate Chair Frank LaMere and Chair Jane Kleeb on Pres. Trump calling Sen. Warren "Pocahontas" while "taunting Democrats" at a meeting:
Frank LaMere, NDP Associate Chair:
"Who will condemn Donald Trump? Or will Republican apologists attribute his Pocahontas reference of Senator Warren as good clean fun? As a Winnebago Indian, I am way passed incensed! Our women and all women are sacred to us! They have the power of life! He has denigrated all of them and has made fun of the first matriarchs, whose land he now squats on! Will NE Senators, House members, and the Governor repudiate his racist rant? I am beside myself as I think of my granddaughters but I will watch closely to see what decent Nebraskans do! And I will take names! We all should!"
"Pres. Trump yet again made racist comments mocking Sen. Warren. Mocking women, as if he is a school yard bully, shows how low he will go as he occupies the people's house. Fellow Nebraskans and Native allies everywhere are ready for 2018 when we take the House and Senate back and then in 2020 ensure Trump goes back to reality TV where he belongs. Our state stands with Sen. Warren. She persists. We persist."
Background on this story: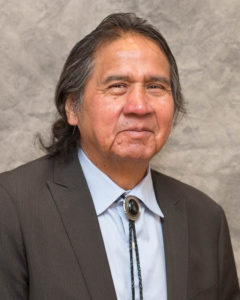 Frank LaMere, NDP Assoc. Chair
Nebraska Democrats Stand With Sen. Warren
She Persists. We Persist.