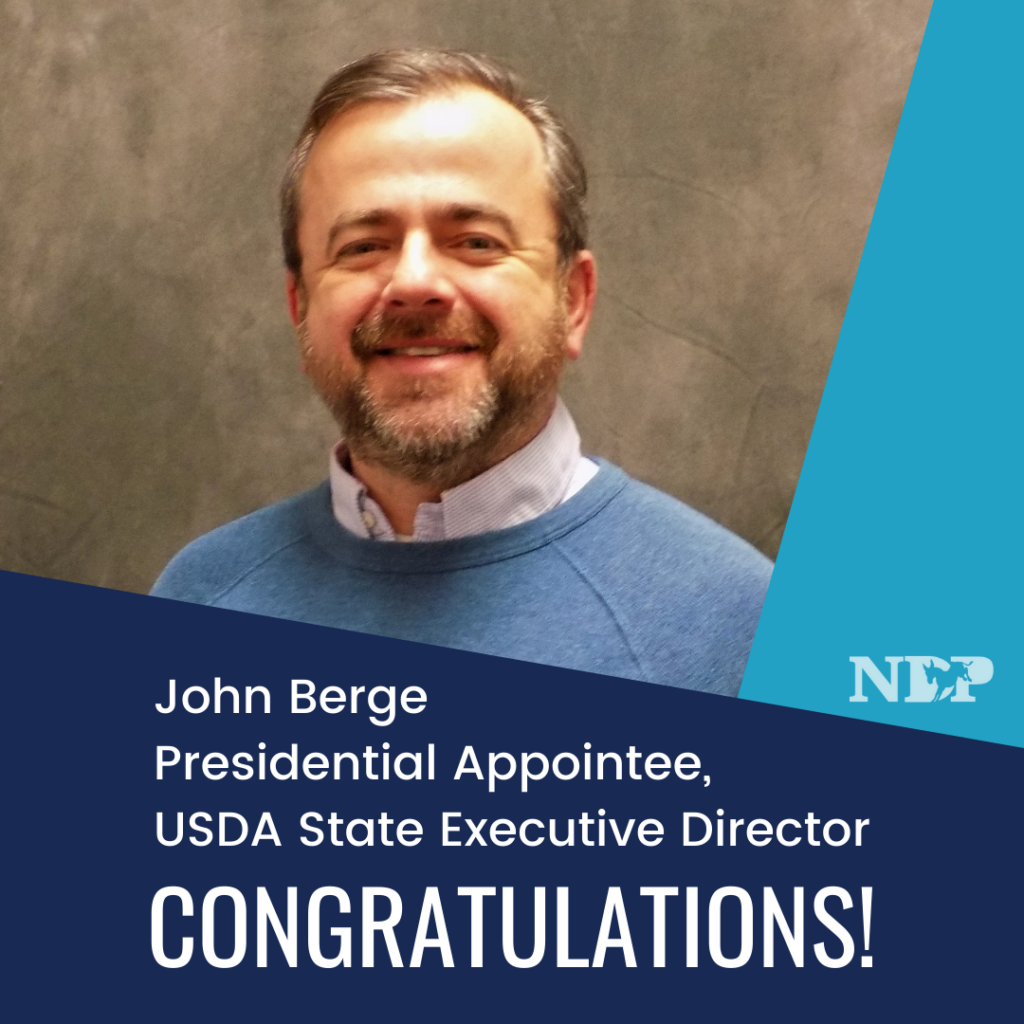 President Joe Biden has named John Berge as the USDA State Executive Director of the Farm Service Agency for Nebraska.
Berge will be responsible for overseeing the delivery of programs to agricultural producers in Nebraska. These commodity, conservation, credit, and disaster assistance programs ensure a safe, affordable, abundant, and nutritious food, fiber and fuel supply for consumers.
Said NDP Chair Jane Kleeb: "John Berge is a long-time advocate for rural communities as a leader of a Natural Resources District (NRD) and former appointee for the Obama Administration. Our state is fortunate to have Berge in a leadership position and we look forward to the outreach and resources to support our strong rural communities and agricultural economic base."
Berge has been the general manager and chief executive of the North Platte NRD in Scottsbluff since 2013. Before that, he held several positions at the USDA, including deputy administrator for the Farm Service Agency, executive director of the National Food and Agriculture Council, deputy and acting assistant secretary for congressional relations and White House liaison for the office of the secretary. He was state director for Obama for America in 2008 and also served as executive director of the Western Nebraska Community College Foundation, among other positions.