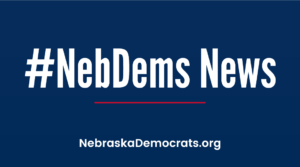 Trump aide Stephen Miller — whose hard-line anti-immigration stance permeates White House policy — must be squealing with unrestrained excitement as nationwide raids to arrest thousands of members of undocumented families are scheduled to begin Sunday.
Of course, fear-mongering, grandstanding and brinkmanship are standard for the current occupant of 1600 Pennsylvania Avenue, as Esquire's Charles Pierce so-noted this week.
"This whole fandango has been about scaring poor and desperate people. This whole administration* is about scaring poor and desperate people. It's the only consistent thing about it. It's the only policy idea these geniuses have. Fear is the point as much as cruelty is. …They'll round up maybe 50 or 100 people in 10 or 20 cities, trot them past a bunch of TV cameras, and wait for the terror to percolate in a thousand darkened living rooms.
"It's not a bluff. It's a living, ongoing threat. This is no way to run a democracy. This is no way to run a humanity, either."
Hear, hear.
***
Tonight, Lights for Liberty is having a "Vigil to End Human Detention Camps," that will bring thousands of Americans to detention camps across the country, into the streets and into their own front yards, to protest the inhumane conditions faced by refugees.
Lights for Liberty is a coalition of people, many of whom are mothers, dedicated to human rights and the fundamental principle behind democracy that all human beings have a right to life, liberty and dignity.
They are partnering with national, regional and local communities and organizations who believe that these fundamental rights are not negotiable and are willing to protect them.
See details about the Lights for Liberty events planned in Lincoln, Omaha, Grand Island and Wayne.
***
NDP Chair Jane Kleeb weighed in today on the resignation of Labor Secretary Alexander Acosta on Friday following renewed scrutiny of his handling of a 2008 secret plea deal with wealthy financier Jeffrey Esptein , who is accused of sexually abusing dozens of underage girls.
"Sens. Ben Sasse and Deb Fischer followed GOP marching orders to confirm Secretary. Acosta knowing he gave a plea deal to child rapist Epstein. Good riddance to Secretary Acosta. Trump says he still stands with Acosta, which says everything about how low the Republican Party has fallen."
***
The NDP and county Democratic parties across Nebraska are planning TV watch parties for the second round of Democratic Presidential Debates on July 30 and 31 in Detroit.
The 2020 Democratic primary debates are the best, first organizing opportunity that we have this cycle. Hosting a debate watch party is a great way to build community.
To find a watch party or sign up to host one, click here.
***
A reminder that the 2019 Helen Boosalis Luncheon, hosted by the Nebraska Democratic Women's Caucus, will be held on August 9 at 11:30 at the Lincoln Station Great Hall. This year's theme, "Women. Vision. Change." focuses on the forward movement of Democratic women in our state.
Proceeds from the luncheon fund scholarships for Nebraska women who are continuing their education, active in their communities and implementing progressive politics. The funds will also support candidates in Nebraska.
Get more information and purchase tickets here.
***
We leave you this week with a rendering by Bill Bramhall of the New York Daily News after news that a constitutional challenge to Trump's continued ownership of his businesses was ordered dismissed by a federal appeals court.
–By Kevin O'Hanlon/NDP Communications Director
###
IMPORTANT DATES
July 12: Lights for Liberty events 
July 23: The Chris Janicek for U.S. Senate 2020 Listening Tour
July 30-31: Democratic Presidential Debates
Aug. 9: Helen Boosalis "Inspiring Women" Luncheon
Aug. 22-24: DNC Summer Meeting in San Francisco