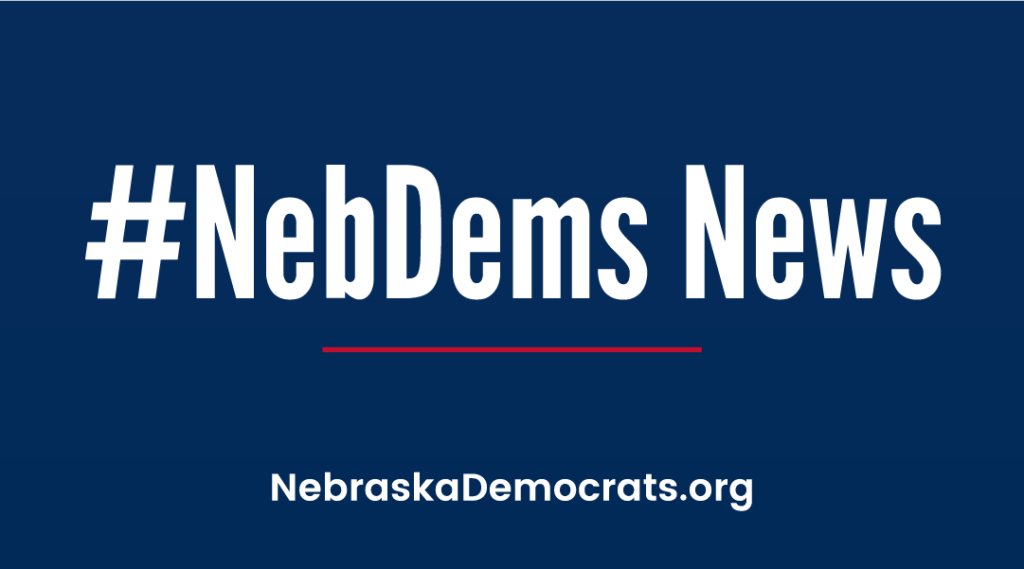 What do you get when you combine GOP hysteria, Fox News and a new variant of the coronavirus? A heaping helping of complete and utter lunacy.
Soon after the World Health Organization announced last weekend the emergence of the highly contagious Omicron variant, the fringe element of the GOP — which these days is pretty large — went to work.
The hosts of "Fox & Friends Weekend" suggested that warnings about the emergence of the omicron variant could be an attempt to distract from several challenges President Biden is facing.
"Pete Buttigieg, our Transportation secretary … has said we can't fix the supply chain problem until the pandemic is over, until COVID is over, and now we see these new variants," said Rachel Campos-Duffy, the wife of former Rep. Sean Duffy (R-Wis.) and a co-host on the weekend morning show. "That's the answer, is more lockdowns, more lockdowns, more fear and therefore he does not have to do his job."

And Rep. Ronny Jackson (R-Texas) spoke out on news of the variant, saying the strain would serve as a pretext for absentee voting, which Democrats would use to somehow cheat in the 2022 midterm elections.
As an aside, you might recall that Jackson was the White House physician who gave former president Trump a glowing medical evaluation, despite Trump's obesity and famously horrid eating habits.
But in today's GOP, credibility is a flimsy knock-off of the real thing.
***
In case you missed it, NDP Chair Jane Kleeb had a guest opinion piece published in Sunday's Omaha World-Herald about President Biden's historic Build Back Better Act.
"Democrats are delivering shots in arms, money in pockets, shovels in the ground and action on issues like child care and climate change. It's important to note that Republican Reps. Don Bacon, Adrian Smith and recently indicted Jeff Fortenberry voted to block the measure, choosing to cave to pressure from the most radical wings of their party."
***
President Biden on Nov. 15 signed into law a sweeping $1.2 trillion infrastructure measure, notching an achievement that had long eluded his predecessor in the White House, Donald Trump. The legislation, which will bring $3 billion to Nebraska, is aimed at improving the country's roads, bridges, pipes, ports and internet connections. Trump had repeatedly tried and failed to secure a bipartisan infrastructure deal.
Share some great NDP Infrastructure graphics here.

***
Union workers at the Kellogg's plant in Omaha and across the country remain on strike against cuts to benefits earned by hard work and years of service to the company, threats to move jobs to Mexico, and treatment of new hires.
Will you stand with them? Add your name to the petition now.
From the Nebraska AFL-CIO: Please consider helping out our BCTGM Local 50G brothers and sisters on strike at Kellogg's. The strike is almost at 10 weeks. As you know, groceries are one of the first areas that people cut back on when income is tight. Please consider helping supply the strikers in need with the items listed on the attached Food Drive flyer. There are two drop points:
BCTGM Local 50G offices, 8984 J Street, Omaha
United Steel Workers Local 286, 5724 Seward Ave., Lincoln
***
If you want to get our daily compilation of the top news and DNC talking points PLUS our weekly blog, just send an email to kevin@nebraskademocrats.org
***
Help build the NDP and become a Monthly Donor! You can help us help Dems win!

***
Our series of training for campaigns, led by state Sen. Carol Blood, continues.
The next session is Dec. 29: NDP Candidate Training – Questions From Our Candidates
***
Save the date — Dec. 9 — for a Black Votes Matter and partners Town Hall, with special guest Sen. Terrell McKinney! Topics will include criminal justice, prison reform and Rescue Plan spending.
***
Join us on a Welcome-to-the-Party call!! We cover topics such as voter registration and redistricting. We also will be giving our caucuses and councils the floor to talk about their goals and how you can get involved.
The next call is Dec. 14. Sign up here.
If you have suggestions for topics to cover, please email gina@nebraskademocrats.org.
***
Get your NDP swag at the NDP/Shirts 101 store!
There are lots of designs, including some terrific Jomaha/Blue Dot swag!
***
We leave you this week with a rendering by Bill Bramhall.
–By Kevin O'Hanlon/NDP Communications Director
NOTE: If you'd like to receive #NebDems News via email, just let us know by sending a note to: info@nebraskademocrats.org
###

IMPORTANT DATES

Dec. 4: Blood Drives Across Nebraska – Bellevue​
Dec.6: Jay Pitts for Lancaster County Sheriff Campaign Kickoff

Dec. 7: Young Professionals Fundraiser for Senator Adam Morfeld for Lancaster County Attorney
Dec. 8:  Blood Drives Across Nebraska – Omaha

Dec. 9: Black Votes Matter and Partners Town Hall
Dec. 9: Sean Flowerday for Lancaster County Commission Holiday Fundraiser
Dec. 14: Sen. Matt Hansen for Lancaster County Treasurer Fundraiser
Dec. 18: Blood Drives Across Nebraska – Nehawka (Cass Co.)
Dec. 19: Blood Drives Across Nebraska – Lincoln
Dec. 29: NDP Candidate Training – Questions From Our Candidates