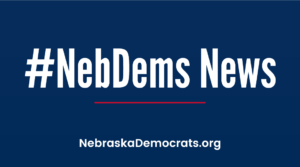 Well, start the countdown for Attorney General William Barr to get the hook from President Trump.
You know the drill: A cabinet official, appointee or other government official publicly questions,  criticizes or bucks El Presidente, Trump says he isn't bothered by it — and soon after, they are out.
Barr on Thursday told ABC News that Trump's constant tweeting about Justice Department cases "make it impossible for me to do my job."
When asked if he was prepared for the consequences of criticizing the president – his boss – Barr said "of course" because his job is to run the Justice Department and make decisions on "what I think is the right thing to do."
Earlier this week, Trump tweeted complaints about the sentencing recommendation offered by federal prosecutors in Roger Stone's case. Stone, a longtime Trump confidant, was found guilty on seven counts, including obstruction of justice, false statements, and witness tampering related to the special counsel Robert Mueller's Russia investigation.
Barr told ABC: "I'm not going to be bullied or influenced by anybody … whether it's Congress, a newspaper editorial board, or the president," Barr said. "I'm gonna do what I think is right. And you know … I cannot do my job here at the department with a constant background commentary that undercuts me."
Later, the White House press secretary, Stephanie Grisham, said in a statement "The president has full faith and confidence in Attorney General Barr to do his job and uphold the law."
For Barr's planning purposes, the number for Two Men and a Truck in the Washington D.C. area is (202) 798-7649.
***
Speaking of displeasing the POTUS, Democratic presidential candidate Michael Bloomberg, the former mayor of Trump's former place of domicile, New York City, threw some serious shade Thursday on Trump's preferred communications platform, the electric Twitter machine.
B.U.R.N.
***
The NDP's annual Salute to State Senators is coming up March 11 in Lincoln.
This year's theme is The Art of Legislating.
Get your tickets and tables here.
***
Congrats to NDP Monthly Donor Melvin Luetchens of Murdock, NE, for winning two free tickets to the Aquila Theatre production of George Orwell's" 1984″ next week!
We will be doing a drawing from our list of monthly donors for The Second City's "She the People" show on
February 29, 2020 @ 7:30 p.m.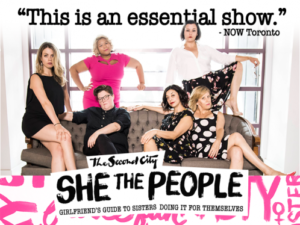 ***
If you or someone you know is thinking about running for office, the Nebraska Democratic Party's guide gives you a step-by-step process to see what offices you are eligible to run for based on your address, how to see who currently holds the seat, how to file, and lastly, all the filing deadlines.
Our team can always meet with you to answer questions and to help you get started. Just email [email protected] and a team member will get back to you.
***
The Democratic National Committee has approved the NDP's Delegate Selection Plan for the 2020 Democratic National Convention.
The NDP will send 33 delegates to the national convention in Milwaukee.
Automatic delegates are NDP Chair Jane Kleeb, First Associate Chair Richard Register, National Committeeman Ron Kaminski, and National Committeewoman Patty Zieg.
An additional 29 national delegates will be selected at the NDP State Convention, which will be held June 5-7 in Omaha at the Downtown Marriott.
Read the DSP here and see how to become a delegate.
Also, we are conducting Delegate 101 Trainings across the state for people to learn the process to become a delegate.
That includes one next Tuesday, Feb. 18 in Omaha!
***
Join fellow Dems tomorrow in Omaha for a Big Blue Canvass to help Tim Royers, the candidate for the District 31 seat in the Nebraska Legislature.
***
The Ninth Democratic Presidential Debate, hosted by NBC News & MSNBC Las Vegas, Nevada — in partnership with The Nevada Independent — is Wednesday.
Join fellow Democrats at a TV Watch Party!
***
Remember to request your Vote-By-Mail application if you want to vote from home in the May 12 Primary Election. We have all the links to the forms, dates for voter registration and more ion our Voting Center.
***
We leave you this week with a rendering by Chris Britt on the intervention of Barr's Justice Department to reduce the recommended prison sentence for Roger Stone.
.
–By Kevin O'Hanlon/NDP Communications Director
NOTE: If you'd like to receive #NebDems News via email, just let us know by sending a note to: [email protected]

###
IMPORTANT DATES
Feb. 15: Big Blue Canvass in LD31 in Omaha
Feb. 18: Delegate 101 Training with College Democrats in Omaha
Feb. 19: 9th Democratic Presidential Debate
Feb. 20: NDP Chair Jane Kleeb speaks to Holt County Democrats
Feb. 22: Big Blue Canvass in LD49 in Gretna
Feb. 25: 10th Democratic Presidential Debate
Feb. 29: Block Captain Training: Leap into the 2020 Elections!