The General Election is Nov. 3. We encourage voters to complete a Vote-by-Mail Application so you can safely vote from home.
July 6 is the first day
to request a
 Vote-by-Mail Ballot
from your county election commissioner.
Check out the
Voting Center
for lots of answers to many frequently asked questions including information for Independent voters and formerly incarcerated Nebraskans.
Joe Biden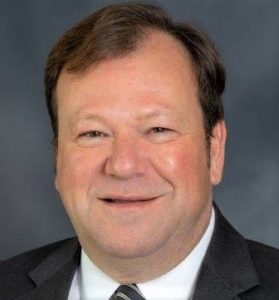 Chris Janicek
U.S. House of Representatives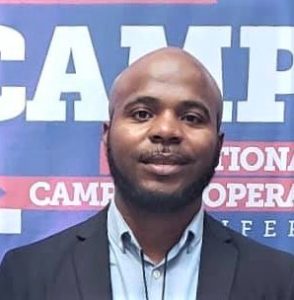 Terrell McKinney
District 11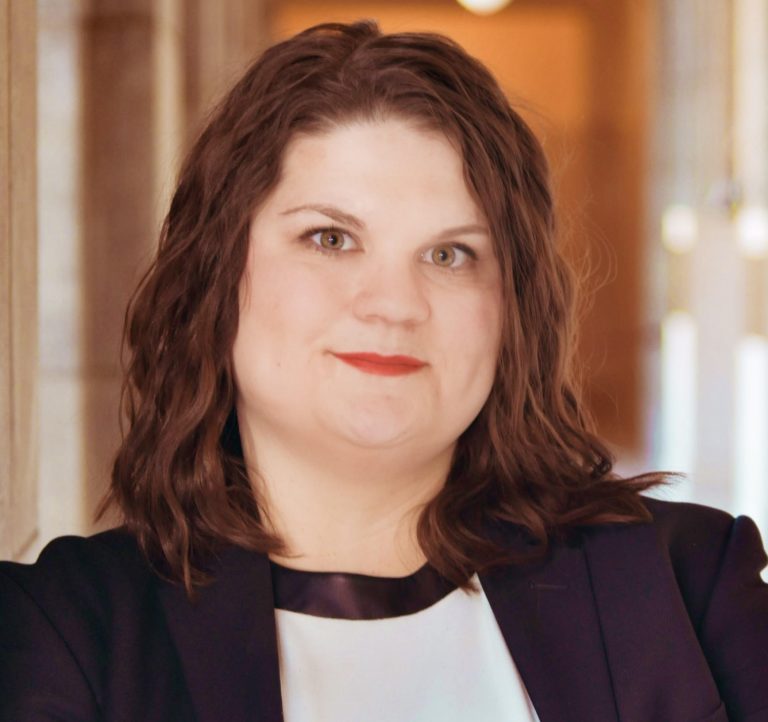 Stephany Pleasant
District 25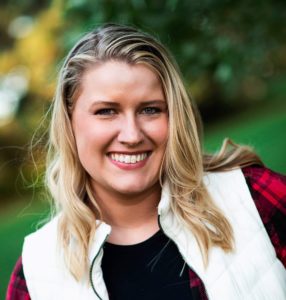 Allison Heimes
District 39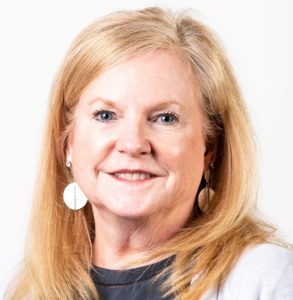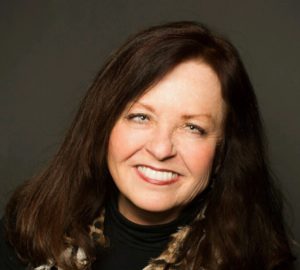 Patsy Koch Johns
District 1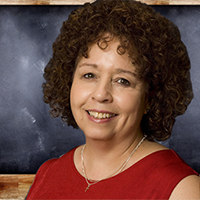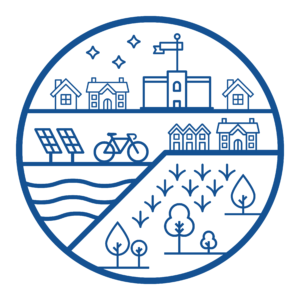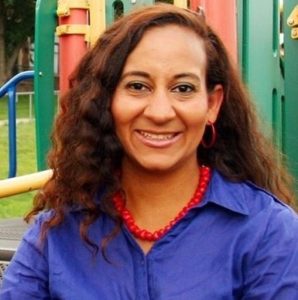 Jacquelyn Morrison
District 4
Public Service Commission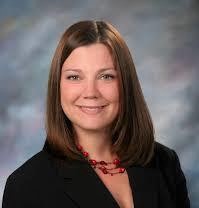 Crystal Rhoades
NOTE: This section will be updated when we get Primary Election data from county election officials
Mayors
Jerry Yacevich, Dakota City
Angie Lauritsen, Gretna
Cheryl Spencer, Minatare
Larry Lee Britton, North Platte
Austyn Valla, Ralston
William Gerdes, Waverly
John D. Webster, Wood River
City Councils and County Boards
Verna Rae Clampitt, Alda Village Board
Margie Durflinger, Alexandria Village Board
Thomas Clark, Auburn City Council, Ward 1
Jeff Jeanneret, Auburn City Council, Ward 3
Harold Ehmke, Avoca Village Board
David M. Trudeau, Battle Creek City Council
Martin J. Marquez, Bayard City Council
Phil Cook, Beatrice City Council, Ward 1
Gary Barnard, Beatrice City Council,Ward 4
Willis Mahler, Village of Beemer Board
Todd Santoro, Bellevue City Council At-Large
Thomas Burns, Bellevue City Council, Ward 1
Dianne Waldmeier, Belvidere Village Board
Robert Pearson, Blair City Council, Ward 2
Tim Sedlacek, Blue Springs City Council, Ward 2
William D. Deines, Bridgeport City Council
Regan Connealy, Burt County Supervisor, District 2
Tenise Jarecke, Burwell City Council
Thomas Kobus, Butler County Supervisor, District 2
Roger Nickolite, Butler County Supervisor District 4
Todd Braun, Carleton Village Board
Dale Sharp, Cass County Commission, District 1
Dave Teply, Chase County Commissioner, District 1
Joel Engel, Colfax County Board, District 1
Charlie Bahr, Columbus City Council, Ward 1
Natasha Gonzalez, Columbus City Council, Ward 4
Ronald Olds, Cozad City Council, East Ward 3
Scott A. Garman, Crab Orchard Village Board
Michael Uhing, Craig Village Board
David Nixon, Crawford City Council, North Ward
Eric Schroeder, Creighton City Council, At Large
Jack Oelschlager, Crete City Council, Ward 3
Gerald F Steffen, Crofton City Council
Roy L. Liermann, Cuming County Board, District. 4
Clarence J. Tichota, Cuming County Board, District 4
Clint Rasmussen, Dakota City Council
Mark Dorcey, Dakota County Commissioner
Robert Giese, Dakota County Commissioner
Sandra Lopes, Dakota County Commissioner
Tom Reisdorff, David City Council, Ward 1
Gary Kroesing, David City Council, Ward 2
Marisa Betson, Dawes County Commissioner, District 3
Arlis Hohl, Deshler City Council
Lyle Fink, DeWitt Village Board 
Oscar Duran, Dodge County Board, District 2
Mike Boyle, Douglas County Board  District 1
Tonya Ward, Douglas County Board, District 1
Roger Garcia, Douglas County Board, District 1
Asit Goswami, Douglas County Board, District 3 
Chris Rodgers, Douglas County Board, District 3
Maureen Boyle, Douglas County Board, District 5
Joe DiCostanzo, Douglas County Board, District 5
Josh Henningsen, Douglas County Board, District 5
Michael Young, Douglas County Board, District 5
Jo Giles, Douglas County Board, District 7
Ray Musil, DuBois Village Board
Dan L. Meier, Eagle Village Board
Roger Bailey, Fairbury City Council, Ward 2
Amber Holle, Falls City Council, Ward 1
Kaylie Ractliffe, Falls City Council, Ward 2
Jim Wisdom, Falls City Council, Ward 4
Susan Jacobus, Fremont City Council, Ward II
Donald Cunningham, Fremont City Council, Ward IV
Janet Larsen, Fremont City Council, Ward IV
Patrick Gates, Friend City Council, Ward 1 
Rick Collins, Fullerton City Council
Wylene Novicki, Fullerton City Council
Monte Murkle, Gage County Board, District 2
Don Schuller, Gage County Board, District 6
John Hill, Gage County Board, District 6
Norman Marks, Geneva City Council, Ward 1
Apryl Schwarz, Geneva City Council, Ward 2
Michael Gillen, Gering City Council, Ward 2
Jack Sheard, Grand Island City Council, Ward 1
Aly Alexander, Grand Island City Council, Ward 5
Joseph Leslie, Greeley County Commissioner, District 3
Lauren L. Liebentritt, Gretna City Council, Ward 2
Rita Luongo, Hebron City Council
Kurk Wiedel, Hebron City Council
Bill Mowinkel, Hall County Board, District 2
Brian Whitecalf, Hall County Board, District 4
Makenzie Vapenik, Hayes County Commissioner, District 1
Scott McDonald, Hitchcock County Board, District 3
Nick Johnson, Hooper City Council
Rod Blasé, Hordville Village Board
Howard Beck, Howard County Board, District 2
Dallas Donscheski, Howard County Board, District 2
Albert Nielsen, Inglewood Village Trustee
Joseph Hayes, Jackson Village Board
Jeff Carmine, Johnson County Commission, District 4
Kathy Jensen, Juniata Village Board
Katie Kulhanek, Juniata Village Board
Kevin G. Mlady, Knox County Supervisors, District 4
Danny R Schlote, Knox County Supervisors District 6
Christa Yoakum, Lancaster County Board, District 2
Kevin Wetuski, La Vista City Council, Ward 4
Dora Vivas, Lexington City Council
Kenneth D. Kramer, Logan County Commissioner, District 2
Ron Armbrust III, Louisville City Council, At-Large
Jamion Biesterfeld, Louisville City Council, At-Large
Allan Thomas, Village of Lyman Board
Allen Steinmeyer, Lyons City Council, At-Large
Judith Doty, McGrew Village Board
Jeffrey Arensdorf, McPherson County Commissioner
Mary Gonzales, Melbeta Village Board
Allen Williams, Merna Village Board
Tim Bolling, Merrick County Supervisor, District 4
Roger L. Jones, Minden City Council, South Ward
Angela Preston, Mitchell City Council
Paul Borowiak, Nance County Supervisor
Gary G. Juracek, Nance County Supervisor
Dale Wilkinson, Neligh City Council, At-Large
Juan E. Sandoval, Norfolk City Council, Ward 1
Don Kurre, North Platte City Council,Ward 3
Lawrence Ostendorf, North Platte City Council, Ward 4
Darrell Buck Bassett, Ogallala City Council
George Zoucha, Oshkosh City Council
Douglas A. Schmit, Osmond City Council
Matthew Broening, Otoe County Commissioner, District 5
Will Fogle, Pierce City Council
James Aschoff, Pierce County Board, District 1
Ben Preis, Ralston City Council, Ward 6
Ritch Havranek, Ravenna City Council
Delaine Soucie, Red Willow County Board, District 2
Frank Greaser, Richland Village Board
Philip Hitchcock, Richardson County Board, District 3
Cleo Mousel, Roseland Village Board
Marvin Kohout, Saline County Commissioner, District 3
Thais Brejcha, Saline County Commissioner, District 3
Russell Karpisek, Saline County Commissioner, District 4
Janet Henning, Saline County Commissioner, District 5
Kyle Morgan, Saunders County Supervisor, District 6
Jay T. Meyer, Scotia Village Board
John Singleton, Seward City Council, Ward 3
Jordan Colwell, Scottsbluff City Council
Robert Franco, Scottsbluff City Council
Joseph R. Wolfgram, Scribner City Council
Dave C. Siegel, Sherman County Commissioner, District 3
Tomas Borrego, Shubert Village Board
Jason Bowman, South Sioux City Council
Carol Schuldt, South Sioux City Council
Dan Bloom, Spalding Village Board
Mitchell Glesinger, Spalding Village Board
Daniel Craney Springfield City Council
Roy T. Swenson, Springfield City Council
Wesley Halvorsen, Syracuse City Council
Matthew Cass, Tekamah City Council, Ward 2
Lorie Topp, Tecumseh City Council, Ward 1
Randy Hergott, Thayer County Board
Georgia Mayberry, Thurston County Supervisors, District 2
James Price Sr., Thurston County Supervisors, District 4
Arnie Harlan, Thurston County Supervisors, District 6
Charles J. Seyler II, Union Village Board
Allen Joe Cetak, Valley County Supervisor, District 2
Kyle Bassinger, Waverly City Council, Ward 1
Sharon M. Heneger, Weeping Water City Council, At-Large
Jim Hoerle, Wheeler County Commissioner
Tim Lempka, Wilber City Council
Jay L. Meyer, Wisner City Council, Ward 1
Barry L. Meyer, Wisner City Council, Ward 2
Robert Garcia, Wood River City Council, Ward 1
Susan Sapp, Wymore City Council, Ward 2
Vicki Northrop, York City Council
Other City and County Offices
Richard Porter, Creighton City Airport Authority
Dan Esch, Douglas County Clerk
Tom Riley, Douglas County Public Defender
Paul  Schramm, Fairbury Airport Authority 
Shawn Fouraker, Falls City Airport Authority
Monty L. Bowman, Gothenburg Hospital District
Francis C. Hannon, Hall County Weed Board
Joe Hergott, Hebron Airport Authority
Justin Roberts, Lincoln County Weed Board
Eva Crawford, Mullen Hospital District, At-Large
Roy Licking, Thomas County Airport Authority
Public Power and Utilities

Robert Kennicutt Dawson Public Power District
Gwen Howard, MUD, Subdivision 3
Tonya Cook, MUD, Subdivision 5
Mary Harding, NPPD, Subdivision 1
James Mestl, NPPD, Subdivision 7
John Novotny, Norris Public Power District, Subdivision 8
Thomas Sieck, Norris Public Power District, Subdivision 12
Amanda Bogner, Omaha Public Power District, Subdivision 1
Krystle Craig, Omaha Public Power District, Subdivision 2
Sara Howard, Omaha Public Power District, Subdivision 2
William Forsee, Omaha Public Power District, Subdivision 3
Community College Boards
Linda McDermitt, Metropolitan Community College, District 1
Alex Garrison, Metropolitan Community College, District 2
Gerald Mike Kuhn, Metropolitan Community College 3
David Pantos, Metropolitan Community College, District 3
Mark Holst, Metropolitan Community College, District 4
Zach Reinhardt, Metropolitan Community College, District 4
Evan Schmeits, Metropolitan Community College, District 4
JoEtta Brown, Mid-Plains Community College Board 2
Kirk R. Crawley, Mid-Plains Community College Board 3
Kent O. Miller, Mid-Plains Community College Board 4
Jeanne H. Stec, Southeast Community College 1
Chad Aldrich, Southeast Community College 2
Arlyn Uhrmacher, Southeast Community College 5
School Boards
Kevin Connot, Allen School Board
Jake Sylvester, Alliance School Board, District 6
Allen Brughm Alma Public School Board
Kate 'Gehrig' Hopkins, Alma Public School Board
Shanon Willmott, Arlington Board of Education, 24
Jerry Wall, Ashland Greenwood Public Schools, District 1
Scott C. Gotschall, Atkinson West Holt Schools Board
Trevor Bonneau, Bancroft Rosalie Board of Education, District 20
Gene Fiester, Beatrice School Board
Sarah Centineo, Bellevue Public Schools
Scott Eby, Bellevue Public Schools
Kristy Hansen Kiviniemi, Bellevue Public Schools
Dianah E. Steinbrink, Bertrand School District 54
Duane K. Schoff, Bertrand School District 54
Jessica C. Loseke, Bloomfield School Board, District 86
Brandi M. Petersen, Blair School District
Christy Mackeprang, Bloomfield School Board, District 86
Cynthia A. Nolan, Boyd County Public School Board, District 51
Sarah Bolte, Bruning School Board
Justin Caspersen, Centura Board of Education School District 100, Ward 3
Carrie Terryberry, Chase County School Board 
Melissa Baumert, Clarkson School Board
Sheryl L. Langdon, Clarkson School Board
Candace Becher, Columbus Public Schools Board
Katherine Lopez, Columbus Public Schools Board
Julie Kozisek, Crete Board of Education, 2
Cheryl A Brockman, Deshler School District 60
Amanda L. Groff, Doniphan Board of Education, District 126
Kelli Schweitzer, Dorchester Board of Education, 44
Daniel Chapek, East Butler Public School District, North Ward 1
Reagan Rosenberg, Elkhorn Board of Education, 10
Suzanne Brodine, Elm Creek School Board, District 9
Shannon Coleman, Elmwood/Murdock School Board District 97
Kathy Frahm, Elmwood/Murdock School Board, District 97
Melissa Ross, Elmwood/Murdock School Board, District 97
Bill Shanks, Emerson Hubbard Board of Education, District 561
Scott Schelkopf, Fillmore Central School Board
Michael Bonacci, Fort Calhoun School District
Adam D. Neumann, Fort Calhoun School District
Dean Otto, Freeman School Board, District
Brian Aaberg, Fullerton School Board
Michael Bonacci, Fort Calhoun Board of Education, 3
Adam D. Neumann, Fort Calhoun Board of Education, 3
Dean Otto, Freeman School Board
David A. Fachman, Fremont Board of Education, 1
Pamela Murphy, Fremont Board of Education, 1
Lisa M. Farrens, Garfield County School Board, District 5
Kimberly Wadkins, Gibbon School Board, District
Krista Wegner, Gordon-Rushville Public Schools
Lindsey Jurgens, Grand land Board of Education, Ward A
Lisa M. Albers, Grand Island Board of Education, Ward B
Dawn M. Stock, Gretna Public Schools Board
Bill Buettner, Hall County School Board of Education, Northwest District 82
Artie Moeller, Hall County School Board of Education, Northwest District 82
Jim Boeve, Hastings Board of Education
Sharon Behl Brooks, Hastings Board of Education
Brent Gollner, Hastings Board of Education
Terry Carlstrom, High Plains School Board
Kent Helgoth, High Plains School Board
Casha O'Byrne, Hitchcock County School District
Elena Olson-King, Holdredge School District 44
Aaron Reis, Homer Public School Board of Education, District 31R
Heather Macholan, Howells-Dodge School Board, Ward 2
Leah M. Reyes, Humboldt School Board, District 70
Paul Schemek, Humphrey Public Schools Board
Rene' Schee, Jefferson County School Board, District 303
Rebecca J. Plager, Johnson County Central Public School Board, 3
Dave Brandt, Kearney Public School Board, District 7
Justin Simmons, Kearney Public School Board, District 7
Lanny Little, Kimball School Distric
Tom O'Brien,Kimball School District
Carrie M. Tabor, Kimball School District
Carol Hahn, Learning Community, District 2
Nathan Zingg, Learning Community, District 2
Lisa Schoenberger, Learning Community, District 4
RaeLynne Bredemeier, Lewiston School Board
Steve Janssen, Lewiston School Board
Sharon Mencl, Lewiston School Board
Elizabeth Twarling, Leyton School Board
Michelle Milleson, Logan County Board of Education, District 71
Carrie Beacom, Logan View Board of Education
Carrie A Beacom, Logan View Public Schools Dodge County District 94
Duane K. Schoff, Loomis School District 5
John L. Heil, Jr., Loup City Board of Education,  District 1
Janelle Krzycki, Loup City Board of Education,l District 1
Ronald Mroczek, Loup City Board of Education, District 1
Loraine Panowicz, Loup City Board of Education, District 1
Amy L. Spellman, Malcolm School Board,  At-Large
Rene' L. Scheer, Meridian School Board
Amanda McGill Johnson, Millard Board of Education 17
Karol Garduno, Minatare School Board
Patrick Burchel, Minden School District Board, 5
Lisa Chaney, Nebraska City School Board, District 111
Lisa Chaney,Nebraska City School Board
Nick Schmitz, Nebraska City School Board
Ronald Gilg, Neligh-Oakdale Public School Board, District 9
Bill Chapin, Nemaha County District #29 School Board
Rhonda L. Burbach, Norris Board of Education, Ward 1
Skip Altig, North Platte School Board, Ward 1
Pat Cullen, North Platte School Board, Ward 2
Dan Gramke, Oakland-Craig School Board, At-Large
Kiley Johnson,Oakland-Craig School Board, At-Large
Tim Magnusson, Oakland-Craig School Board, At-Large
Henry Unwin, Oakland-Craig School Board, At-Large
Jim Ayres, Ogallala School Board, District 1
Ricky Smith, OPS Board 1
Alex Gates, OPS Board 3
Nick Thielen, OPS Board 3
Jane Erdenberger, OPS Board 7
Flint Harkness, OPS Board 7
Keegan Korf, OPS Board 7
Grant Sorrell, OPS Board 7
Tracy Casady, OPS Board 9
Erik Servellon, OPS Board 9
Daniel Hake, Palmer Public School Board, District 49
Jaimi Calfee, Palmyra Board of Education, At Large
Jean C. Karlen, Pender Board of Education, District 1
Craig H. Peters, Pierce Public School Board
Bruce Loeffelholz, Pleasanton School Board District, 105
Terry Carlstrom, Polk County Board of Education, District 75
Kent Helgoth, Polk County Board of Education, District 75
Monte Burki, Ponca School Board
Robin Richards, Ralston Board of Education, 54
Tara Schirmer, Ravenna School Board, District 69
Michelle Milleson, Sandhills School Board of Education, District 71
Cheryl A. Brockman, Sandy Creek School Board
DeWayne L. Wabasha, Santee Public School Board, District C-5
Beth Merrigan, Scottsbluff School Board
Malia Nemecek, Scribner/Snyder Board of Education
Mynor Hernandez, Schuyler School Board
Guadalupe Marino, Schuyler School Board
Paul Duer, Seward Board of Education, 9
Steven Skupa, Silver Lake Board of Education, 1
Karen Huntrods, Sioux County School Board
Marcia A. Becker South Sioux City School Board, 11
Marla Grier, South Sioux City School Board, 11
Debra Schlake, Southern School Board
Craig Baily, Southern Valley Schools
Steven Stehlik, Springfield-Platteview Community Schools
David Morfeld, Stanton Community School Board, District 3
John A. Harms, Sterling Public Schools Board, 3
Sheila Shramek, Syracuse/Dunbar Avoca School Board, District 27
Burt C. Rogers,Tekamah Herman School District, Ward 3
Chris Hergott, Thayer Central School Board
Krista Wegner, Thayer Central School Board
David Baxa, Twin River School Board
John Reeg, Twin River School Board
Darren Wolfe, Umo Ho Nation Board of Education, District 16
Ida Miller, Umo Ho Nation Board of Education, District 16
Lisa Miller, Umo Ho Nation Board of Education, District 16
Lisa Farrens, Valley County School Board, District 5
Jolene Greenland, Valley County School Board, District 21
Sandra Hulinsky, Valley County School Board, District 21
Renae Feilmeier, Wahoo Public Schools Board
James W. Randol Sr., Walthill Board of Education, District 13
Chris Ross, Walthill Board of Education, District 13
Derek Cunningham, Wausa Public School Board, District 76
Nora Lenz, Waverly Board of Education, Ward 2
Robin Kappler, Waverly Board of Education, Ward 4
Kristine K. Kinzie, Wayne School Board, District 17
Jaime R. Manz, Wayne School Board, District 17
Brenda Ferguson, Weeping Water School Board, District 22
Steven Blocher, West Point-Beemer School Board
Christine Torres, West Point-Beemer School Board
Dana Blakely, Westside Board of Education 66
Patrice L. Bass, Winnebago Board of Education, District 17
Teresa Littlegeorge, Winnebago Board of Education, District 17
Sarah E. Snake, Winnebago Board of Education, District 17
Tyren Wolfe, Winnebago Board of Education, District 17
Dylan Gill, Wood River Board of Education, District 83
Natural Resources Districts
Jay Richeson, Central Platte NRD, Subdistrict 1
Eric S. Davis, Central Platte NRD, Subdistrict 4
Doug Reeves, Central Platte NRD, Subdistrict 9
Chris A. Johnson, Lewis and Clark NRD, Subdistrict 2
Marcel Kramer, Lewis and Clark NRD, Subdistrict 3
Russ Hall, Little Blue NRD, Subdistrict 3
Anne DeVries, Lower Big Blue NRD, Subdistrict 1
James Damrow, Lower Big Blue NRD, Subdistrict 2
Rodney Skleba, Lower Big Blue NRD, Subdistrict 4
Jason Sand, Lower Big Blue NRD, Subdistrict 5
Gary R. Loftis, Lower Elkhorn NRD, Subdistrict 7
Randy G. Kauk, Lower Loup NRD, Subdistrict 4
Bill Saeger, Lower Platte North NRD, Subdistrict 2
Mike McGinn, Lower Platte North NRD, Subdistrict 3
Andrew Tonnies, Lower Platte North NRD, Subdistrict 3
John Hannah, Lower Platte North NRD, Subdistrict 5
Mike DeKalb, Lower Platte South NRD, Subdistrict 3
Kenneth Vogel, Lower Platte South NRD, Subdistrict 3
Gary R. Aldridge, Lower Platte South NRD, Subdistrict 4
Edison McDonald, Lower Platte South NRD, Subdistrict 4
Ron Roeber, Lower Platte South NRD, Subdistrict 4
John Yoakum, Lower Platte South NRD, Subdistrict 5
Chelsea Johnson, Lower Platte South NRD, Subdistrict 7
Christine Lamberty, Lower Platte South NRD, Subdistrict 8
Lisa Lewis, Lower Platte South NRD, Subdistrict 9
Milt Schmidt, Lower Platte South NRD, Subdistrict 9
Bastienne Salners, Lower Platte South NRD, Subdistrict 10
Clark Andrews, Lower Republican NRD, Subdistrict 1
Tim Nollette, Middle Niobrara NRD, Subdistrict 1
Joe Anderjaska, Middle Republican NRD, Subdistrict 2
Jolene Messinger, Middle Republican NRD, Subdistrict 5
Tracy Zink, Middle Republican NRD, Subdistrict 6
Jessica Donnelly, Nemaha NRD, Subdistrict 4
Daniel Hodges, Nemaha NRD, Subdistrict 4
David L. Deines, North Platte NRD, Subdistrict 3
Larry Bradley, Papio-Missouri River NRD, Subdistrict 3
Danny Begley, Papio-Missouri River NRD, Subdistrict 7
Tyler Berzina, Papio-Missouri River NRD, Subdistrict 9
Ron Wanek, Papio-Missouri River NRD, Subdivision 11
John Miller, Upper Big Blue NRD, Subdistrict 6
Arthur Tanderup, Upper Elkhorn NRD, Subdistrict 6