The 2022 Elections:  Special CD1 June 28; General Nov. 8
Check out our Voting Center for lots of answers to many frequently asked questions including how to get a Vote-by-Mail application, information for Independent voters and formerly incarcerated Nebraskans and more.
Also, find your polling place here. Polls are open May 10 from 8 a.m. to 8 p.m. CT.
U.S. House of Representatives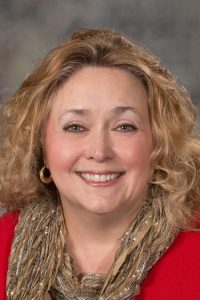 Carol Blood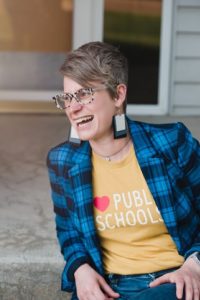 Danielle Helzer
District 6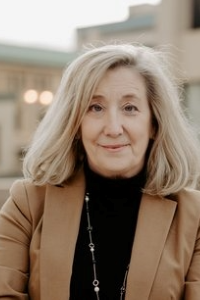 Machaela Cavanaugh
District 6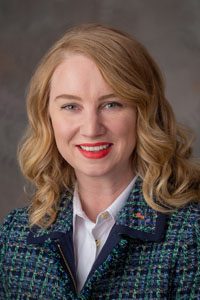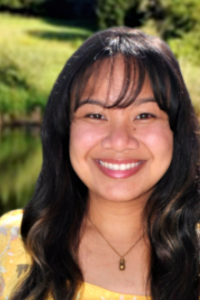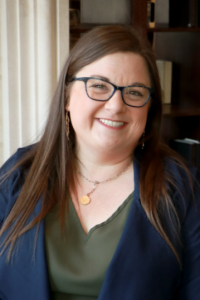 Robin Richards
District 12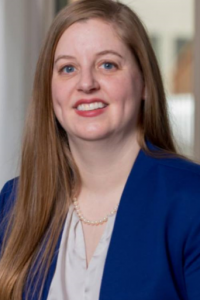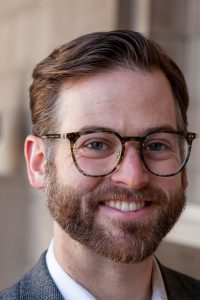 George Dungan
District 26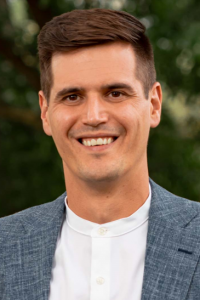 John Fredrickson
District 20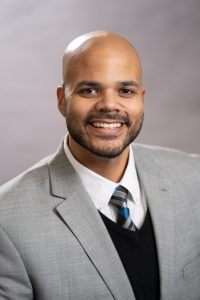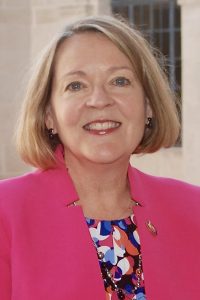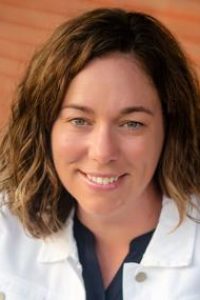 Angie Lauritsen
District 36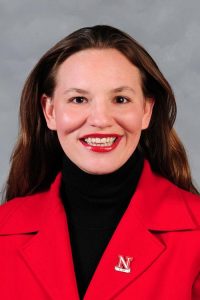 Danielle Conrad
District 46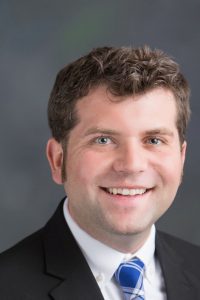 James Michael Bowers
District 46
County Races
Rachel Ormsby, Adams County Register of Deeds
Joshua Grummert, Adams County Surveyor
Rachel Shrader, Antelope County Weed Authority Board
Leslie Purviance, Boyd County Supervisor District 1
Trish Johnston, Box Butte County Commissioner
Regina Bedke, Buffalo County Clerk of the District Court
Kellie John, Buffalo County Register of Deeds
Kevin Tobin, Burt County Supervisor District 1
Ted Connealy, Burt County Supervisor District 3
Michele Quick, Burt County Clerk of District Court
Marla Jo Schnell, Butler County Sheriff
Jennifer Sommer, Cass County Commissioner District 2
Teresa Salinger, Cass County Assessor
David Dowling, Cedar County Clerk/Register of Deeds
Shelley Bowlin, Cheyenne County Treasurer
Janis Kasik, Colfax County Treasurer
Donna Hoblyn-Bittner, Custer County Board District 7
Larry Albenesius Dakota County Commissioner
Ron Hartnett, Dakota County Commissioner
Louvontree Hunter, Dakota County Public Defender
Jolene Heinemann, Dakota County Treasurer
Richard Register, Dodge County Attorney
James (Jim) Dake, Dodge County Clerk
Susan Jacobus, Dodge County Supervisor District 7
Dave Pantos, Douglas County Attorney
Pamela Cardenas, Douglas County District Court Clerk
Crystal Rhoades, Douglas County District Court Clerk
Jim Cavanaugh, Douglas County Board
Jim Rose, Douglas County Engineer
Greg Gonzalez, Douglas County Sheriff
Wayne Hudson, Douglas County Sheriff
John Ewing, Jr., Douglas County Treasurer
Merrel Martin, Dundy County Commissioner
Darwin Warning, Dundy County Commissioner
Patti Milligan, Gage County Assessor
Mark Burrows, Gage County Supervisor District 1
George Pinkerton, Gage County Supervisor District 3
Laurie Wollenburg, Gage County Treasurer
Joan Goodrich, Greeley County Assessor
Cindy Bassett, Greeley County Attorney
Paul Deaver, Greeley County Sheriff
Mary McGuire, Greeley County Treasurer
Patrick Killinger, Greeley County Commissioner District 1
Janet Dietz, Harlan County Clerk
Chris Becker, Harlan County Sheriff
Sandy Artz, Harlan County Treasurer
Rodney Smith, Holt County Public Defender
David Boehle, Howard County Commissioner
Glenn Behrends, Jefferson County Commissioner District 1
Vickie Banahan, Jefferson County Treasurer
Randy Fair, Keith County Attorney
Gary Krajewski, Keith County Attorney
Monica McManigal, Knox County Assessor
Matt Fischer, Knox County Clerk of District Court
Larry Engstrom, Kimball County Commissioner
Adam Morfeld, Lancaster County Attorney
Sean Flowerday, Lancaster County Board
Rick Vest, Lancaster County Board
Matt Hansen, Lancaster County Clerk
Lin Quenzer, Lancaster County Clerk of District Court
Kristi Egger, Lancaster County Public Defender
Joe Nigro, Lancaster County Public Defender
Jay "Johnny" Pitts Jr., Lancaster County Sheriff
Rachel Garver, Lancaster County Treasurer
Robert Lindemeier, Lincoln County Public Defender
John Bryant, McPherson County Board of Commissioners At-Large
Clifford Yrkoski, Merrick County Supervisor District 1
Kenneth Rempe, Nuckolls County Commissioner District 1
Jenny Bassinge, Otoe County Clerk
Jerad Sornson , Otoe County Commissioner District 3
Michael Ziskey, Otoe County Public Defender
David Schmitz, Otoe County Surveyor
Nickola Kreifels, Otoe County Treasurer
Jennifer Stehlik Ladman, Pawnee County Attorney
Vickie Wiers, Pawnee County Assessor
Ron Seitz, Pawnee County Commissioner District 2
Victoria Gengenbach, Perkins County Hospital Board
Lissa Schroder, Perkins County Hospital Board
Debra Girard, Polk County Clerk
John Coonce, Richardson County Commissioner District 1
Brandi Kelly, Saline County Assessor
Phil Hardenburger, Saline County Commissioner District 2
Alan Moore, Saline County Sheriff
Debbie Spanyers, Saline County Treasurer
Kim Young, Sarpy County Treasurer
Don Divis, Saunders Board of Supervisors District 7
Craig Stava, Seward County Commissioner District 3
Bob Vrbka, Seward County Commissioner District 3
Susie Schrieber, Thurston County Assessor
Matt Torzczon, Thurston County Supervisor District 1
Jeff Dolezal, Thurston County Supervisor District 3
Cheyenne Robinson, Thurston County Supervisor District 3
Robin Christiansen, Thurston County Treasurer
Brandon Hanson, Valley County Attorney
Terry Schulz, Wayne County Surveyor
David Michel, York County Public Defender
City Races
Schyler
Schenk, Ainsworth City Council
Bob Sandman, Albion Airport Authority
Jason Tisthammer, Albion City Council
Amanda Roe, Ashland Mayor
Nathan Seitz, Auburn City Council Ward 3
Paul Lackore, Aurora City Council Ward 1
Brandy Jordan, Alvo Village Board
Dick Phillips, Aurora City Council Ward 2
Heath Mettler, Battle Creek Mayor
Mike Hudson, Belvidere Village Board
Tom Priefert, Belvidere Village Board
Michael David, Benkelman Mayor
Lonnie Meyer, Blue Springs Mayor
Michael David, Benkelman Mayor
Lonnie Meyer, Blue Springs Mayor
John Morgan, Boone County Attorney
Natisha Winkelman, Brownville Village Board
Michele Tegtmeier, Burchard Village Board
Donald James Dempkey, Butler Township Board
Matt Doerr, Central Township
Melody Stacy-Sandona, Chadron City Council
Cheryl Welch, Chadron City Council
Nanette Shackelford, Clay Center Mayor
Marcus Kloepping, Cozad Mayor
Katherine Lopez, Columbus City Council
Mark Ripp, Creighton City Council
Cindy Finnegan, Cozad Community Hospital Board
Richard Wallace, Crab Orchard Village Board
April Grant, Crawford City Council
Ronnie Thompson, Crawford City Council
Tom Phillips, Crawford Mayo
Tom Kobus, David City City Council Ward 1
Kevin Woita, David City City Council Ward 2
Julie Deepe, Deshler Mayor
Glenn Behrends, Diller Village Board
Robin Skinner, Edgar City Council
Dallas Donscheski, Elba Village Board
Don Ferguson, Falls City Council Ward 1
Robert Nieto, Jr., Ft. Calhoun Township
Nicole Bloos Henry, Franklin County Board, District 7
Mark Jensen, Fremont City Council, Ward 3
Anthony Mason, Gering City Council Ward 1
Eldon Hubbard, Gering Mayor
Cody Nuss, Giltner Village Board
Jay Richeson, Gothenburg City Council, East Ward
Jack Sheard, Grand Island City Council Ward 1
Steve Heesacker, Granville Township Board
Marjorie Renz, Hardy Village Board
James Gleason, Hastings City Council Ward 2
Russ Hall, Hastings City Council Ward 3
Kyle Timmerman, Hebron City Council
Gary Eckmann, Hill Township
Lyle Welch, Hubbell Village Board
Dyann Herr, Humboldt Mayor
Jennifer Uldrich, Juniata Village Board
Kelly Sell, La Vista City Council Ward 2
Kevin Wetuski, La Vista City Council Ward 4
David Smith, Lexington Airport Authority
Gloria Husarek, Long Pine City Council
Rick Coen Jr., Lyons City Council
Tyler Vacha, Lyons City Council
Erin Mockler, Lyons Mayor
Alvin Brandl, Madison Mayor
Douglas Whalen, McLean Village Board
Gene Weedin, McCook City Council
Kyle Kakuda, Mitchell City Council
Steve Boye, Mullen Hospital Board
Carol Wright, Mullen Hospital Board
Cole Sharp, Nebraska City Finance Commission
Joe Chaney, Nebraska City Street Commission
Graham Swanson, Nebraska City Street Commission
Stephanie Lundgren, Neligh City Council
Teraesa Bruce, Nelson Mayor
James Tikalsky, Niobrara Township
Ken Streff, North Bend City Council
James Nisley, North Platte City Council Ward 1
Timothy Roger Stethem, Ord City Council Ward 3
Donald Sterup, Osceola City Council
Donald Graff, Osceola Mayor
Joe Hunter, Papillion City Council Ward 1
Steven Engberg, Papillion City Council Ward 2

Autumn Sky Burns
, Papillion City Council Ward 4
Vickie Helms, Pawnee City City Council
Laura Poskochil, Pawnee City City Council
Charlie Hatfield, Pawnee City Mayor
Lorraine Lander, Pender Community Hospital Board
Marty Perego, Peru City Council
Jared Baumann, Pierce City Council
Jody Born, Plainview City Council
Jeanie Brookhouser, Plattsmouth City Council Ward 2
Kari Lowe, Ponca City Council Ward 2
James Sweeney, Ravenna City Council
Kyle Klein, Red Cloud City Mayor
Nancy York-O'Brien Rushville City Council
Antonio Rodriguez, Schuyler City Council Ward 2
Chris Miller, Scottsbluff City Council
Tatum Tonniges, Seward City Council Ward 2
Daniel Bousquet, South Sioux City Council
John Sanders, South Sioux City Council
Kacie Murtha, Springfield City Council At Large
Katie Kowalsk, St. Paul City Council
Paul Poeschl, Stanton City Council Ward B
Jerald Schwager, Stanton City Council Ward A
Kelsey Graves, Syracuse City Council
Jerry Werner, Syracuse City Council
Ralph Wusk, Sterling Village Board
Ruth Mausbach, Tarnov Village Board
Brett Langley, Tekamah Airport Authority
Jane Walford, Tekamah Mayor
Mike Minzey, Terrytown City Council
Jim Dahlman, Thurston Village Board
Mary Eiler, Verdel Village Board
Steven Henry Greve, Wakefield Mayor
Mike Grant, Walthill Village Board
Gwendolyn Porter, Walthill Village Board
Karen Granberg, Wayne City Council Ward 1
Walter Boham, Western Township
Roger Chrans, Wilber Mayor
Allen Brozovsky, Wilber City Council
Heather Rotter, Wood River City Council Ward 2
Vicki Northrop, York City Council
Community College Boards
Dan Quick, Central Community College Board of Governors District 4
Roger Davis, Central Community College Board of Governors District 3
Mark Stoj, Metro Community College Board of Governors District 1
Erin Feichtinger, Metro Community College Board of Governors District 2
Tammy Wright, Metro Community College Board of Governors District 2
Maureen Monahan, Metro Community College Board of Governors District 3
Ron Hug, Metro Community College Board of Governors District 4
Kimara Snipes, Metro Community College Board of Governors District 4
Cornelius Williams, Metro Community College Board of Governors At Large
Tyler Pribbeno, Mid-Plains Community College Board of Governors District 2
Sandra Hoffman, Southeast Community College Board of Governors District 1
Joann Herrington, Southeast Community College Board of Governors District 5
Megan Neiles-Brasch, Southeast Community College Board of Governors District 5
Josie Rodriguez, Southeast Community College Board of Governors District 5
Kristen DuPree, Metro Community College Board of Governors At-Large
Jim Garver, Southeast Community College Board of Governors District 4
William Packard, Western Community College Board of Governors District 5
School Boards
Dawn Oswald Allen School Board of Education
Beth Kernes Krause, Auburn Public School Board
Michael Nottlemann, Bancroft-Rosalie School Board
Donna Stuart, Bayard School Board
Doris Martin Beatrice School Board
Charles Riedesel Beatrice School Board
Eric Trusty Beatrice School Board
Jason Holling-Karas Bennington Board of Education
Eric Preissler, Bennington Board of Education
Christine Clerc, Bellevue Public Schools
Lucas Manning, Bellevue Public Schools
Mary Moore Salem, Bellevue Public Schools
Gregory Schmit, Bellevue Public Schools
Nina Wolford, Bellevue Public Schools
Jason Holling-Karas, Bennington Board of Education
Nicholas Ell, Blair Board of Education
Brittney Gunderson, Blair Board of Education
Tim Murray, Blair Board of Education
Tim Welch, Blair Board of Education
Dee Bratetic, Bloomfield School Board
Jen Thieman, Boone Central School Board of Education
Todd Thiesen, Cedar Bluffs Public Schools
Brent Kennedy, Central City School Board
Ross Butcher, Central Valley School Board
Kevin Oleksy, Chadron Public Schools
Tye Pourier, Chadron Public Schools
Timothy Nollette, Cody-Kilgore Unified School Board
Michael Jeffryes, Columbus Public Schools District 1
Douglas Molczyk, Columbus Public Schools District 1
Tracey Priefert, Conestoga School Board of Education
Greg Mach, Crete School Board of Education
Adam Engelman, Diller-Odell School Board Ward 1
Kasey Murphy, Diller-Odell School Board Ward 1
Carol Schnell, Dorchester School Board
J.J. Swierczek, Douglas County West Board of Education
Saleh Qulagi, Elkhorn Board of Education
Kara Teri, Elkhorn Board of Education
Mark Wortman Elkhorn Board of Education
Terry Spilinek, Elba School Board
Ron Bode, Elgin School Board
Melissa Ross, Elmwood/Murdock School Board
Tricia Belt, Emerson-Hubbard School Board
Richard Malcolm, Falls City School Board
Jon Genoways, Fort Calhoun Board of Education
Nancy Vossler, Friend Board of Education
Marcella Rademacher, Freeman School Board
Mike Petersen, Fremont Board of Education
Terry Sorensen, Fremont Board of Education
Angela Herman, Fullerton School Board
Krista Baird, Gering Public School Board
Gloria Rita Morales, Gering Public School Board
Joel Hinrichs, Giltner Public School Board
Dan Brosz, Grand Island Public School Board Ward A
Tim Mayfield, Grand Island Public School Board Ward B
Samuel Harris, Grand Island Public School Board Ward C
Eric Garcia-Mendez, Grand Island Public School Board Ward C
Jenna Garcia, Gretna Public School Board
Valerie Bower, Hastings Board of Education
Shay Burk, Hastings Board of Education
Andrew McCarty, Hastings Board of Education
Brady Rhodes, Hastings Board of Education
Becky Sullivan, Hastings Board of Education
Elizabeth Wilson, Hastings Board of Education
Amy Wolfskill, Hershey School Board
Teresa Kroll, Holdrege School Board
Paul Dvorak, Howells/Dodge School Board Ward 1
Gail Hutt, Johnson County Central School Board
Drew Blessing, Kearney Public Schools Board of Education
Will Kirkland, Kearney Public Schools Board of Education
Tom O'Brien, Kimball School Board
Carrie Tabor, Kimball School Board
Brian Thommes, Learning Community Coordinating Council District 1
Mark Hoeger, Learning Community Coordinating Council District 3
Erik Servellon, Learning Community Coordinating Council District 5
Tonya Ward, Learning Community Coordinating Council District 5
Rae Lynne Bredemeier, Lewiston School Board
Jackie Heard, Louisville School Board of Education
Micah Kohles, Louisville School Board of Education
Mike Krolikowski, Loup City School Board
Loraine Panowicz, Loup City School Board
Pat Morgan, Loup County School Board
April Archer, Lyons-Decatur School Board East Ward
Chad Brehmer, Lyons-Decatur School Board West Ward
Orville Cayou, Macy School Board
Debra Grant, Macy School Board
Pamela Grant, Macy School Board
Sarah Rowland, Macy School Board
Mary Webster, Macy School Board
Darren Wolfe, Macy School Board
Terry Dale, Millard Public School Board
Stacy Jolley, Millard School Board
Mark Krueger Millard School Board
Lisa Schoenberger, Millard School Board
Michelle Hoehn, Mitchell Public School Board
Jake Claussen, Norfolk Board of Education
Leann Widhalm, Norfolk Board of Education
Patty Bentzinger, Norris Public School Board Ward 2
Jim Craig, Norris Public School Board Ward 4
Mark Nicholson, North Platte School Board Ward 3
Bill Buettner, Northwest Board of Education
Diane Pelan-Johnson, Oakland-Craig School Board
Tim Ryan, Ogallala School Board
Brianna Full, Omaha Public School Board subdistrict 2
Sharnelle Shelton, Omaha Public School Board subdistrict 2
Marque Snow, Omaha Public School Board subdistrict 2
Shavonna Holman Omaha Public School Board subdistrict 4
Jeanne Jones, Omaha Public School Board subdistrict 6
Carl Satterfield Jr. Omaha Public School Board subdistrict 8
William Ziegler, Ord Public School Board
Greg Weiland, Overton School Board
Dean Busch, Palmyra Public School Board
Santha Anne Walters, Papillion La Vista Public Schools
Kristin Smith, Ponca School Board of Education
Whitley Red, Papillion La Vista Public Schools
Vanessa Cumming, St. Edward Public Schools
Santha Walters, Papillion LaVista Public Schools Board
SuAnn Witt, Papillion La Vista Public Schools
Lisa Hunzeker, Pawnee School Board
Maranda Johnson, Pender Public School Board
J.J. Maise, Pender Public School Board
Matt Peters, Pender Public School Board
Todd Wragge, Pierce Public School Board
Jena Mentink, Polk County Board of Education
Anita LaPoint, Santee School Board
Steven Moose, Santee School Board
Janis Baker, Scribner-Snyder Public Schools
Danielle Shipley, Seward Public Schools District 9
Pamela Camarillo, South Sioux City School Board
Shawna Messerlie, South Sioux City School Board
Debra Schlake, Southern School Board
Jenni McConville, Southwest Public School Board
Curt Dubas, St. Paul Public Schools
Darren Carlson, Springfield Platteview Community Schools
Steven Stehlik, Springfield Platteview Community Schools
McKenzie Saathoff, Sterling Public School Board
LuAnn Schindler, Summerland Board of Education
Mary Roarty, Ralston Board of Education
Mike Hrbek, Verdigre School Board
Gwendolyn Porter, Walthill School Board
Sylvia Ruhl, Wayne School Board
Adam Yale, Westside Board of Education
Tom Black, West Point/Beemer School Board
Eunice Ramirez West Point/Beemer School Board
Christine Torres West Point/Beemer School Board
Jessica Powell, Westside Board of Education
Gregory Bass III, Winnebago School Board
Marian Holstein, Winnebago School Board
Nilah Solomon, Winnebago School Board
Tyren Wolfe, Winnebago School Board
Dylan Gill, Wood River School Board
Myriah Leisher, Wood River School Board
Alison North, York Public School Board
Pepper Papineau, York Public School Board
Judy Daniell, Yutan Public School Board
Public Power Boards
Mary Wroblewski, Dawson Public Power District, Buffalo Subdivision
Brian Lukasiewicz, Howard/Greeley Public Power District
Dennis Sperling, Howard/Greeley Public Power District
Alan Drozd, Loup River Public Power District subdivision 2
Dennis Hentzen, Norris Public Power District Subdistrict 2
Gary Rogge, Omaha Public Power District, Subdistrict 4
Curtis Rohrich, Southern Public Power District Subdivision 4
Kimberly Stuhr, Omaha Public Power District Subdivision 4
Craig Moody, Omaha Public Power District, Subdistrict 5
Kevin Ryan, Omaha Public Power District Subdivision 5
Natural Resources Districts
Steve Sheen, Central Platte NRD subdistrict 3
Ed Stoltenberg, Central Platte NRD subdistrict 7
Alicia Haussler, Central Platte NRD subdistrict 8
Bob Sidzyi, MUD of Omaha subdivision 7
Anne DeVries, Lower Big Blue NRD subdistrict 1
Chad Weichel, Lower Big Blue NRD subdistrict 2
Larry Barta, Lower Big Blue NRD subdistrict 3
Robert Lorenz, Lower Big Blue NRD subdistrict 4
David Gustin, Lower Elkhorn NRD subdistrict 6
Kent Pavlik, Lower Niobrara NRD subdistrict 5
Dwain Marcellus, Lower Niobrara NRD subdistrict
Andrew Tonnies, Lower Platte North NRD subdistrict 3
Bradley Wulf, Lower Republican NRD At-Large
Mark Seier, Lower Platte North NRD subdistrict 5
Melissa Baker, Lower Platte South NRD subdistrict 3
Annette Thompson, Lower Platte South NRD subdistrict 3
Kenneth Vogel, Lower Platte South NRD subdistrict 3
Stacie Sinclair, Lower Platte South NRD subdistrict 5
Deborah Eagan, Lower Platte South NRD subdistrict 6
Luke Peterson, Lower Platte South NRD subdistrict 7
Tom Green, Lower Platte South NRD subdistrict 8
Susan Seacrest, Lower Platte South NRD, Sub-District 10
David Landis, Lower Platte South NRD At- Large
Kevin Thorne, Nemaha NRD subdistrict 5
William Niedfeldt, Nemaha NRD subdistrict 8
Alan Romine, Nemaha NRD subdistrict 9
Fred Conley, Papio-Missouri River NRD subdistrict 2
Jim Thompson, Papio-Missouri River NRD subdistrict 6
Reed Philips, Tri-Basin NRD subdistrict 1
David Raffety, Tri-Basin NRD subdistrict 6
Brad Dixon, Upper Republican NRD At-Large